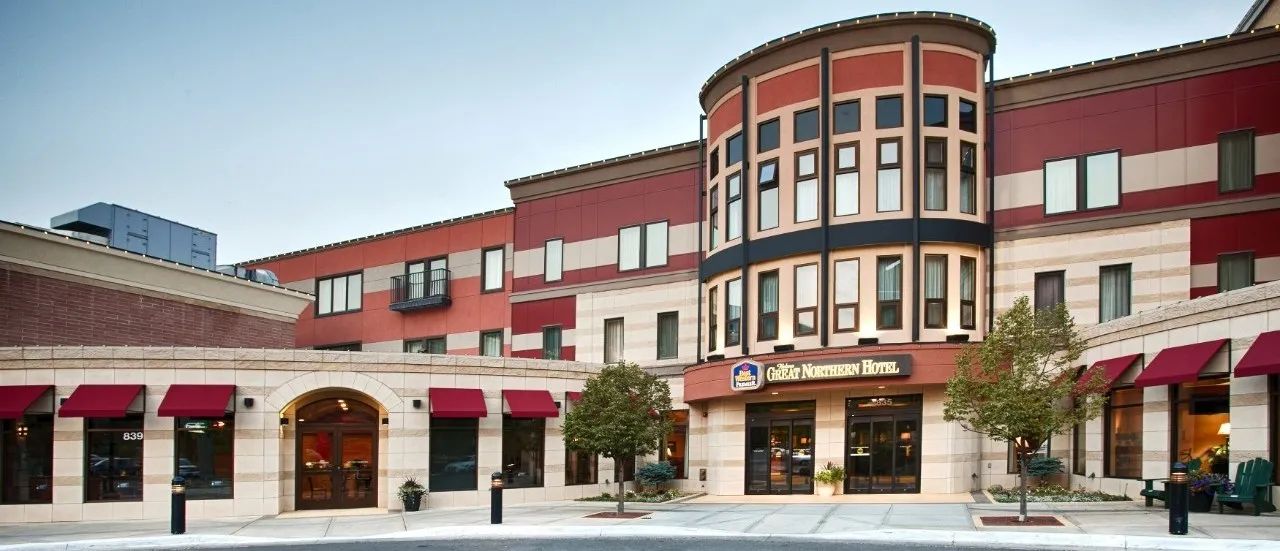 3 Great Reasons to Stay at Helena Great Northern Hotel
This past weekend my family enjoyed a surprisingly wonderfully stay at Best Western Premier Helena Great Northern Hotel in Helena, Montana. As most of my readers know, I prefer Hiltons and IHG and it was by chance we stayed at this hotel at the last minute. We were originally booked at the Holiday Inn downtown but when we found out their pool wasn't working, we switched to the Helena Great Northern. I have to say, when we go to Helena, this will be our preferred hotel from now on! This hotel offers upgraded amenities and a theme reminiscent of the Great Northern Railroad days. Walking into the lobby, I was impressed with the western style atmosphere that was understated yet cozy and comfortable.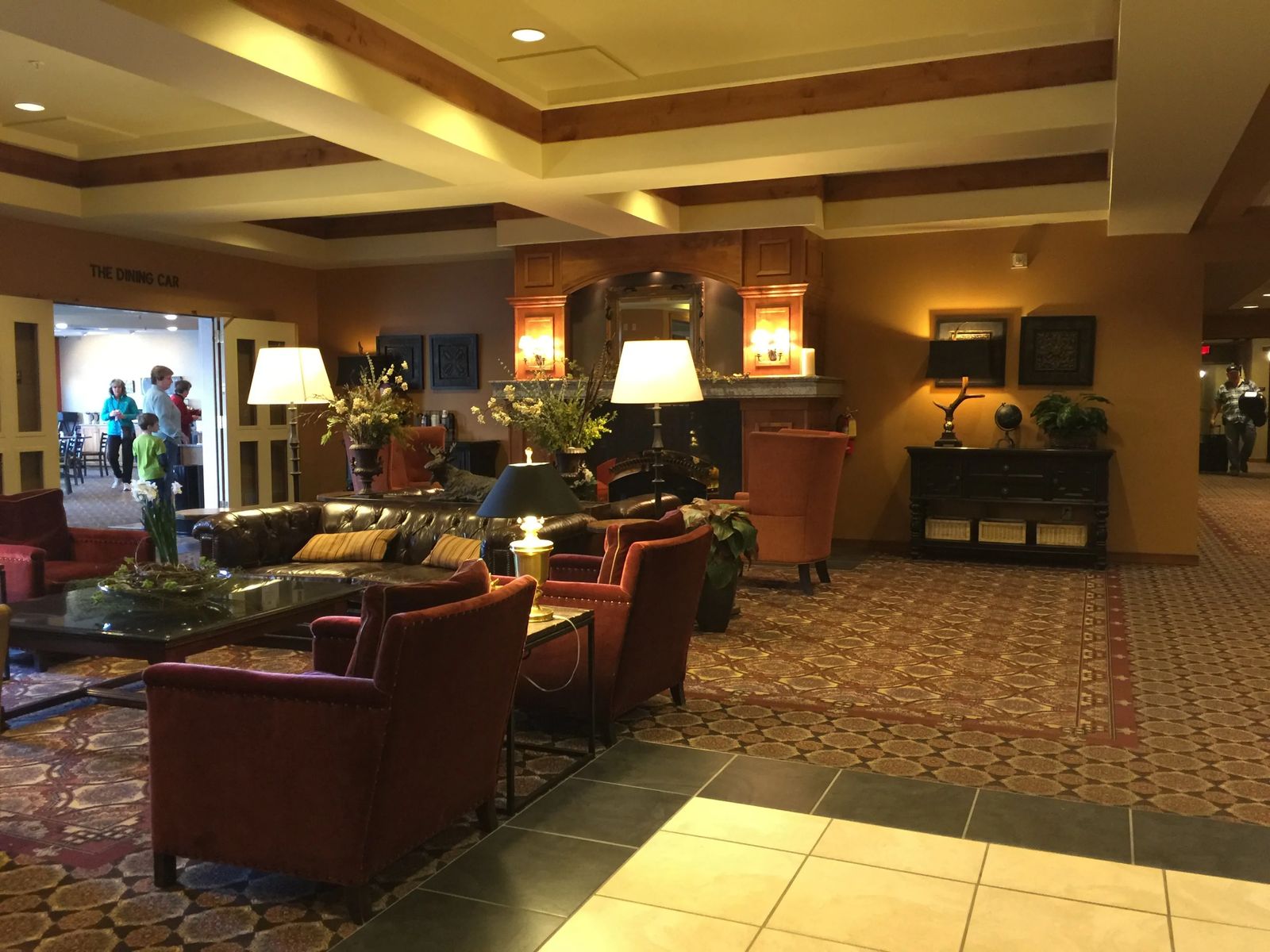 The Great Northern is part of Best Western Premier and up until now, I was not familiar with them. In fact, I admit never glanced at this chain. But after such a wonderful stay, I did a little research and found out that this is the more upscale hotels of the Best Western brands. I will definitely not be hesitant to stay in another hotel like this. Here are my 3 top reasons to stay at the Great Northern when I return to Helena, MT.
Location
Location, Location, Location. This hotel definitely has some prime real estate! Located smack downtown in Helena's newly revitalized vibrant downtown, guests can access the state capital and other area businesses with breeze. Family-friendly activities such as the Great Northern Carousel and Exploration Works are within walking distance as well as several dining options. And Carroll College is directly across the street! Parking is complimentary – so enjoy getting out and walking!
Rooms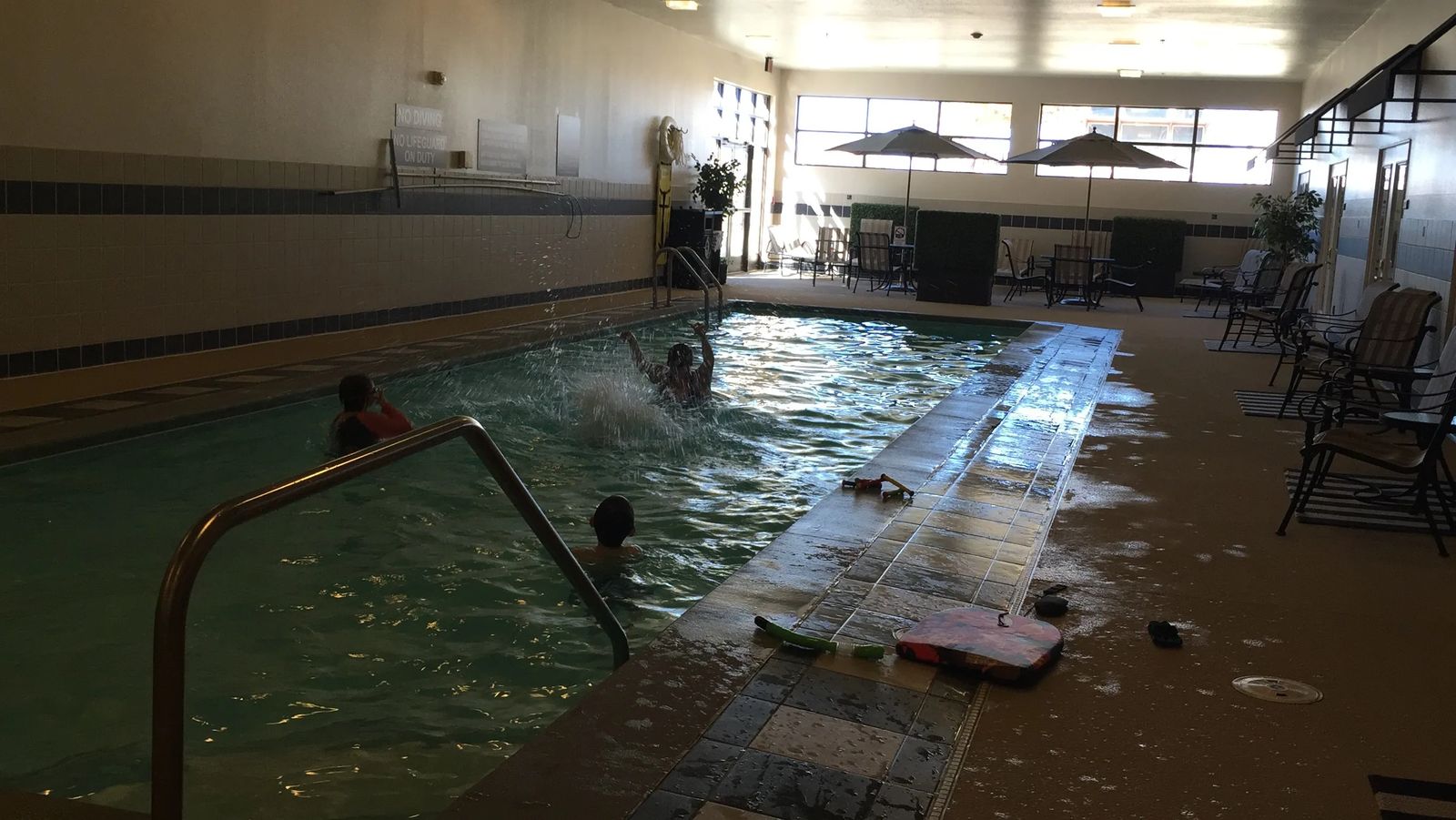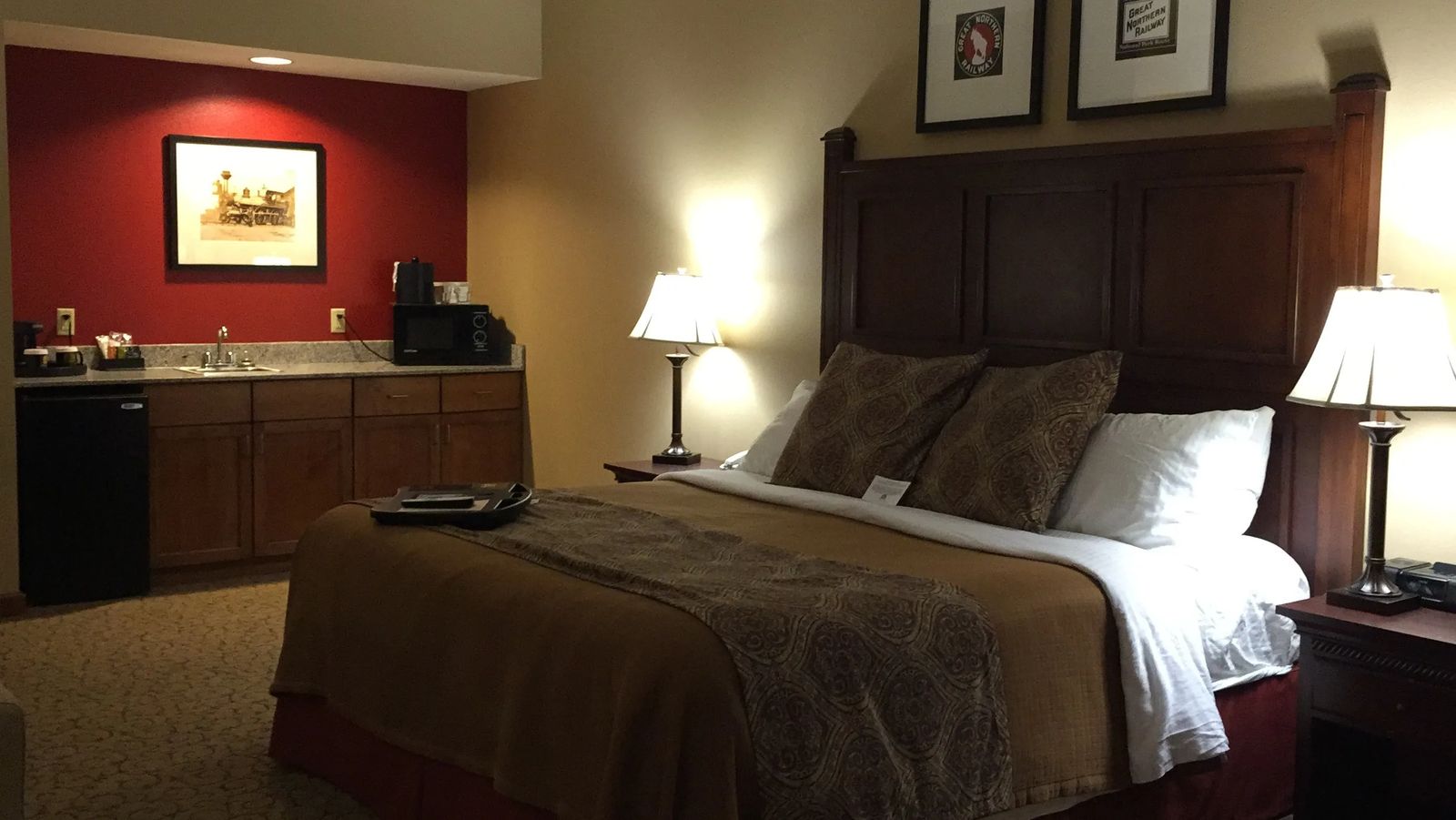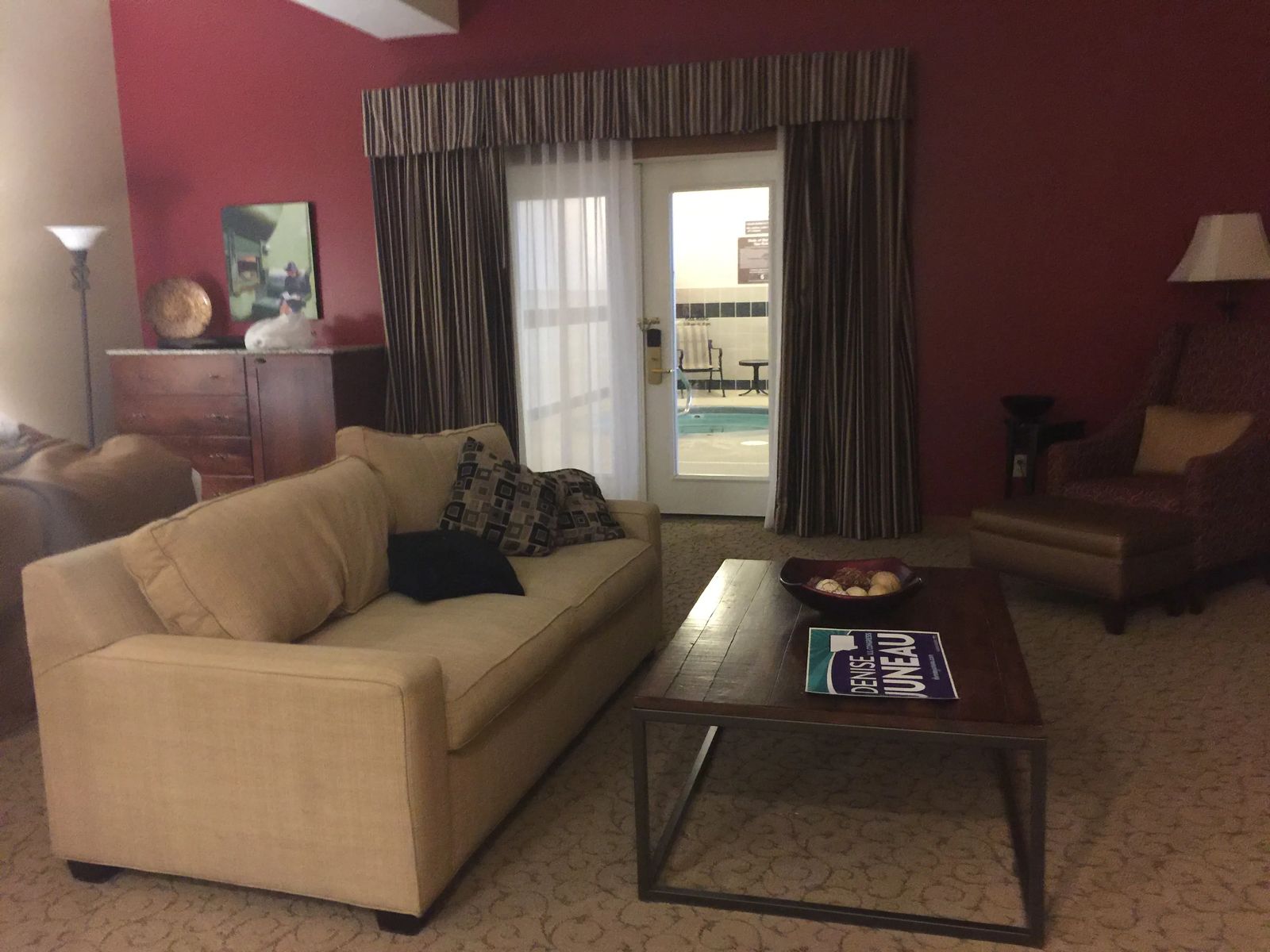 We booked their king suite which opened up to the pool! I wasn't sure exactly what this entailed but when we walked into the room, it was immediately clear the pool was directly outside our room! The kids even thought the pool was part of our room. This was a really cool feature. The room had large French doors opening to the inside pool deck which included a hot tub so the pool is usable year-round. I noticed about 5 other rooms that also opened to the pool deck and one could book the connecting queen room if more room is needed. The king suite was quite spacious though and included a fold out sofa couch. The bathroom was on the smaller side with a single sink and tub/shower combo. However, it was definitely adequate. The rooms all are updated, clean and the bed was super comfy. The only downside to poolside rooms are they tend to be on the darker side as there are no windows to the outside.
Dining
The reason we were in Helena was for a large fundraiser. However, once we returned to the hotel we were famished. Fortunately, the hotel has Silver Star Steak Company attached which provides delicious meals – even vegetarian offerings – so we didn't go to bed hungry. Even though it was after 9:00 pm, it was packed and the wait staff told us it is a popular place for locals as well.
In the morning all guests are offered complimentary breakfast which is definitely appreciated! The kids woke up hungry and as soon as we were dressed we padded down to the breakfast lounge to grab a bite to eat. It's not a huge buffet full of hot choices, rather more simplified but they did have bacon and waffles which my kids appreciated.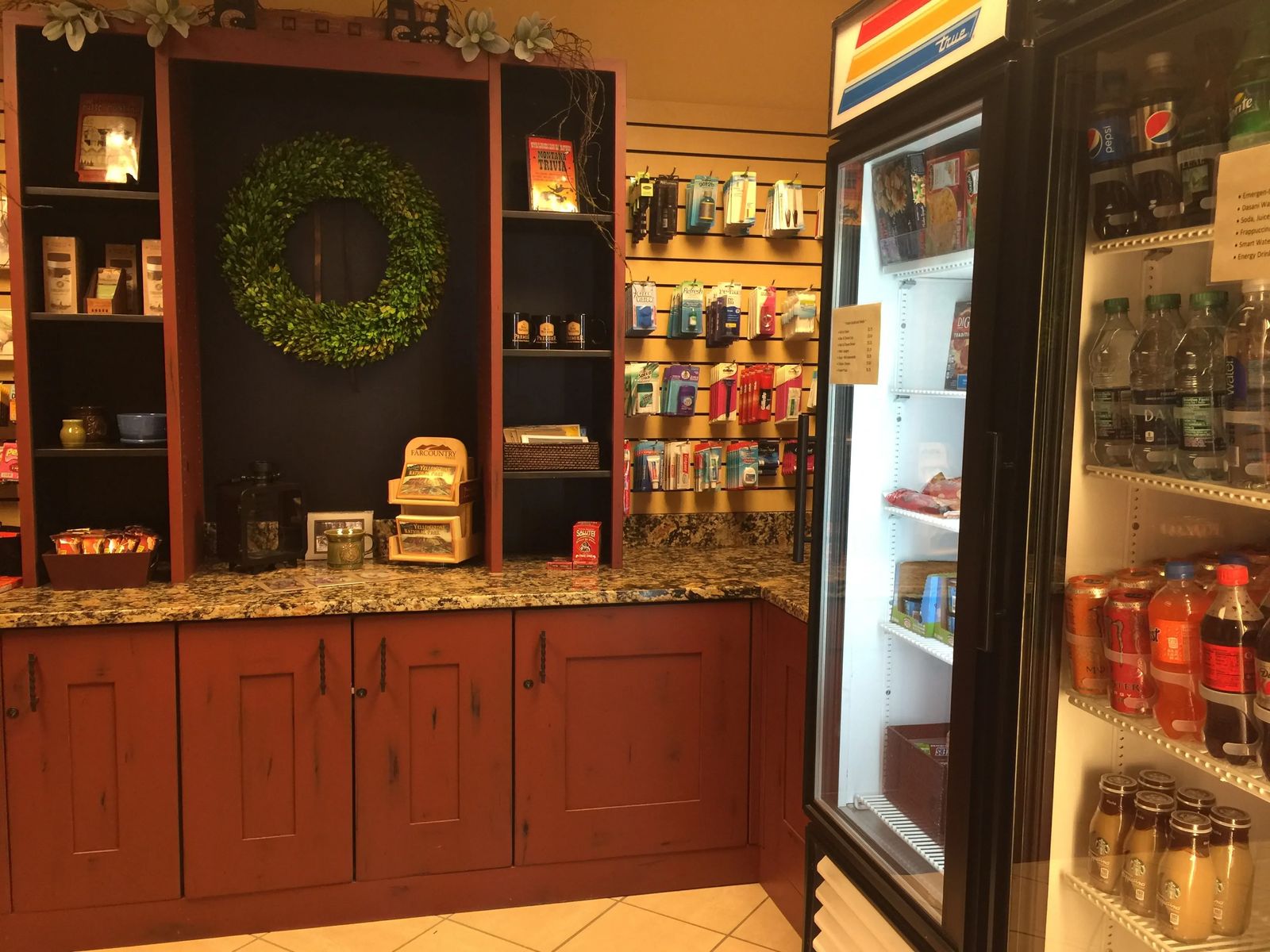 Should you need a snack in-between meals, there is a decent little shop with microwavable meals and drinks as well.
Thank you, Helena Great Northern Hotel, for a wonderful stay! Our family will definitely stay here again when we return to Helena, Montana!

2 Moms Travel
Thank you so much for coming to our site and interacting with us! We love sharing our travel experiences and hope we can inspire you to travel! When the blog first started, LGBT travel with kids wasn't as prevalent as today. We love that sharing our stories has encouraged others to travel not only within the United States, but all over the world! Because our itineraries have been popular with our readers, 2 Moms Travel now is also an official travel company!