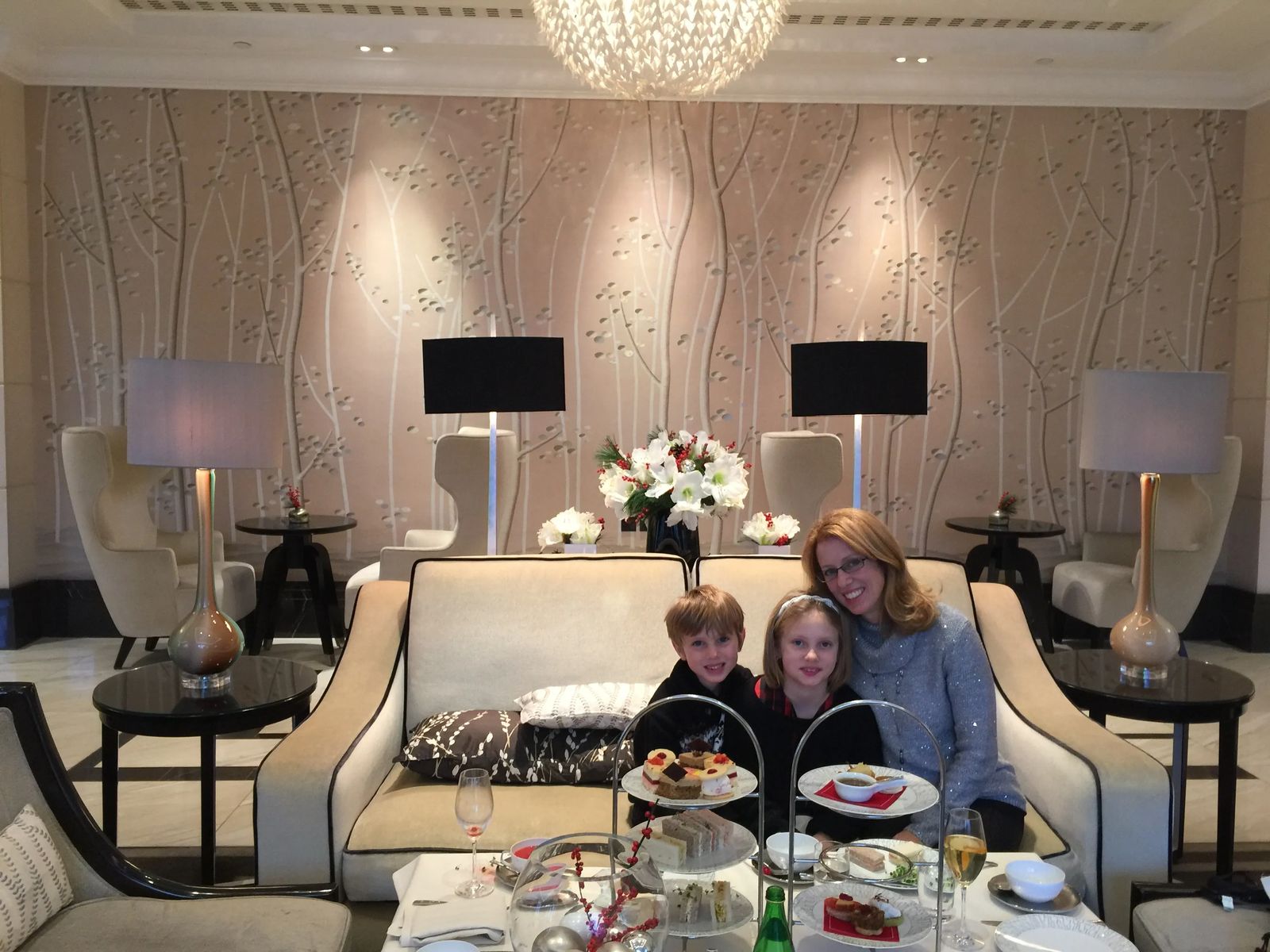 The Family Will Love Christmas Tea at IC London Park Lane
Arriving in London last December, my family was bustling with excitement. We love the holidays and London certainly didn't disappoint in the ambiance department. Twinkling lights sparkled everywhere and store-front windows were decorated in full holiday glory. We only had 2-days to soak up the city so I wanted to make it extra magical for the kids.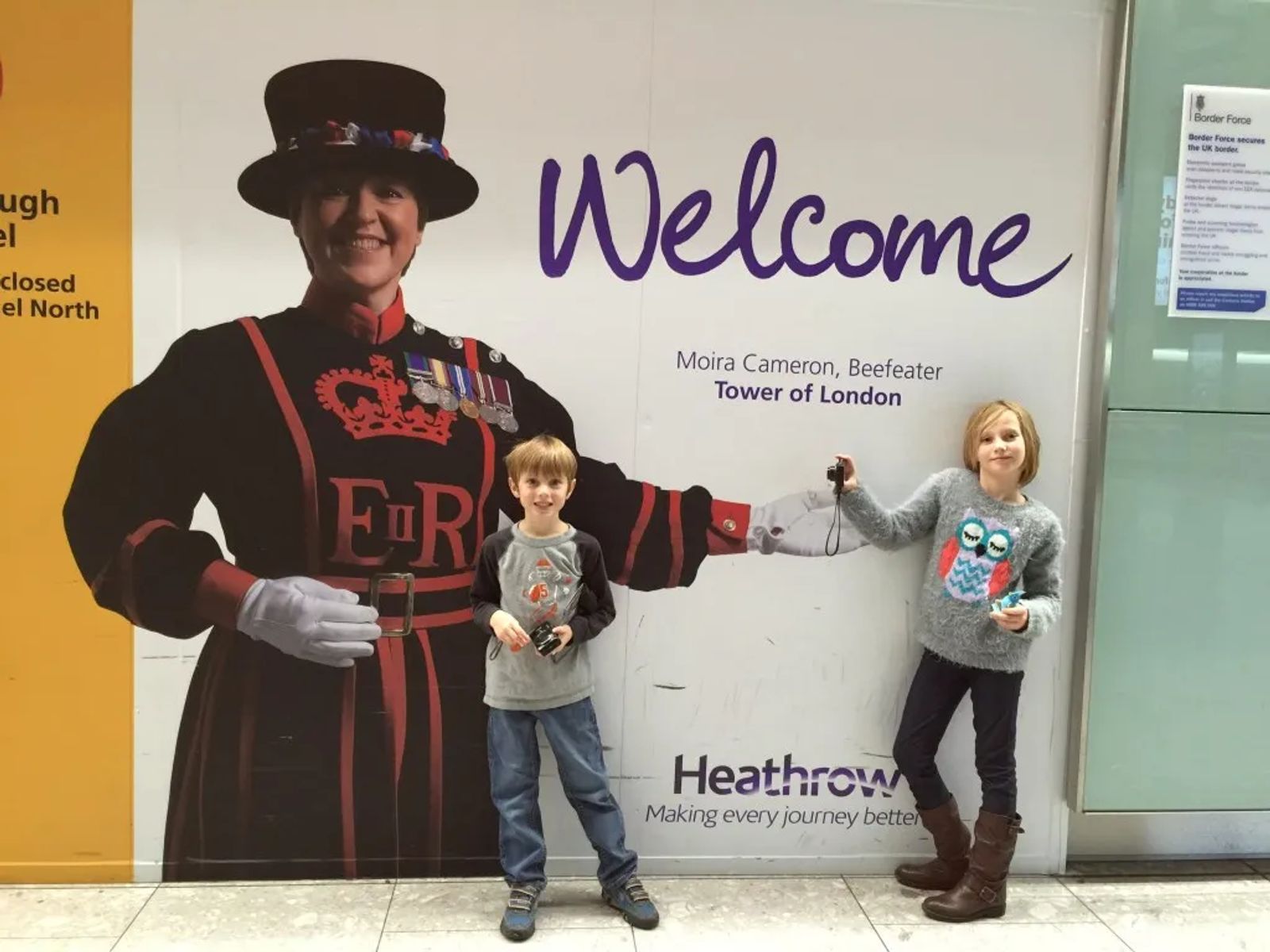 Truth be told, I am a fan of InterContinental Hotels and absolutely love the historic buildings they have restored throughout the world. So it really was a no-brainier to book our stay at the InterContinental London Park Lane, and it was a former royal residence. Being that I am not a royal, I was happy to pretend for 2 nights! Plus, the location was perfect for us – directly across the street from London's famed Winter Wonderland in Hyde Park.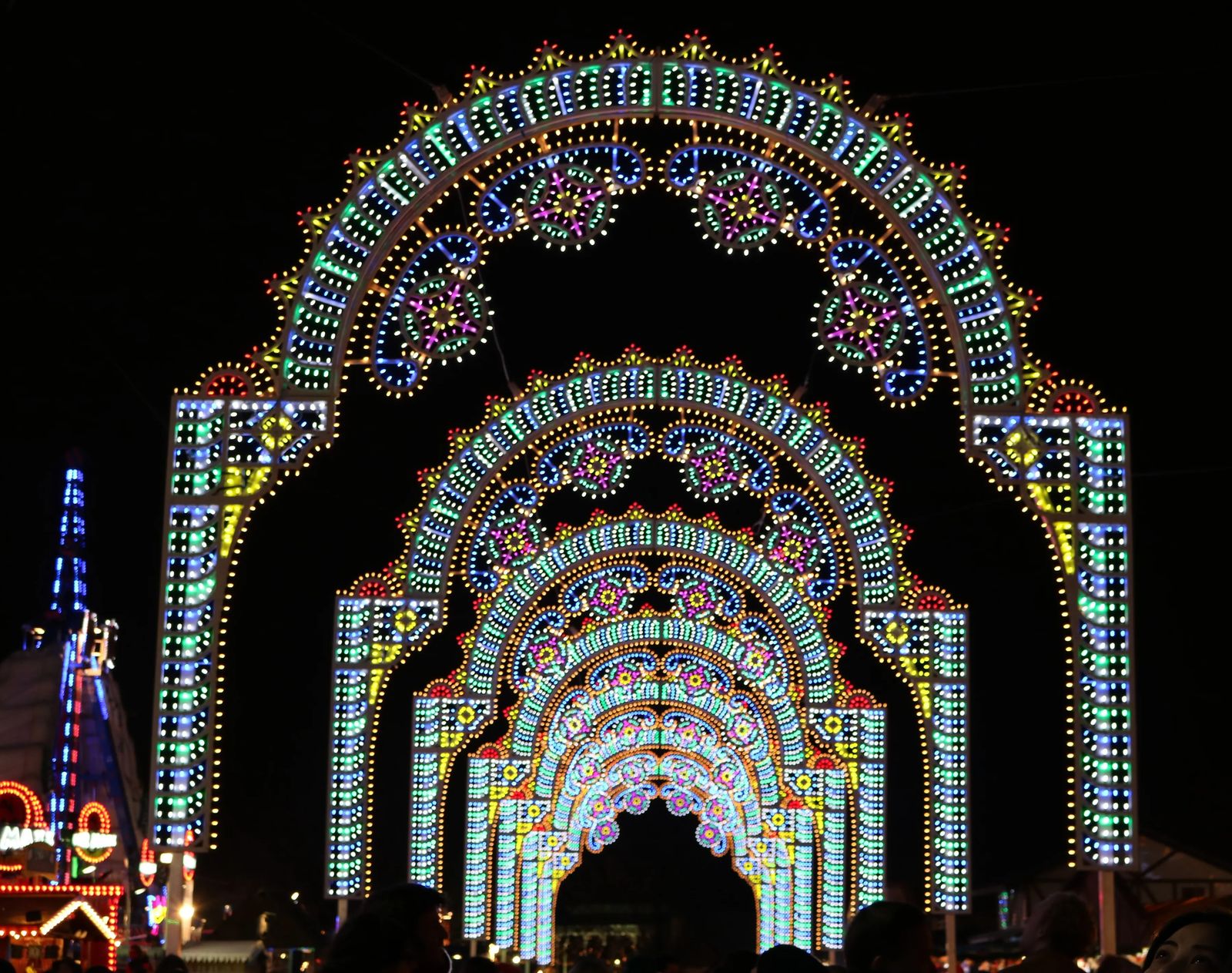 Winter Wonderland is held across the street from IC London Park Lane in Hyde Park.
What was most exciting about being in London was the opportunity for a holiday afternoon tea. I played tea-party as a little girl, accompanied by my favorite stuffed animals. My little porcelain tea-cups would be filled with warm water, pinky always held high, and I would speak with my best British accent (which was really just stressed vowels). After all these years I still yearned for a real life tea party! I was in luck as the IC London Park Lane features their award winning Christmas Unwrapped Afternoon Tea in the Wellington Lounge and children are welcome! I was pining to feel like a Queen as the Wellington Lounge is the site of the reigning Queen's former childhood residence (what mom doesn't want to feel like a Queen?).
Modified menu available
Christmas Unwrapped Afternoon Tea is quite popular (it's one of the Top 10 Christmas Teas in London) and time slots fill up quickly. Our stop in London was last minute so I couldn't plan too far in advance and our schedule was tight so we didn't have many time options. I have to say the reservations department did a fabulous job working with my schedule to make sure we wouldn't be disappointed! They also assured me it would be kid-friendly and have vegetarian options.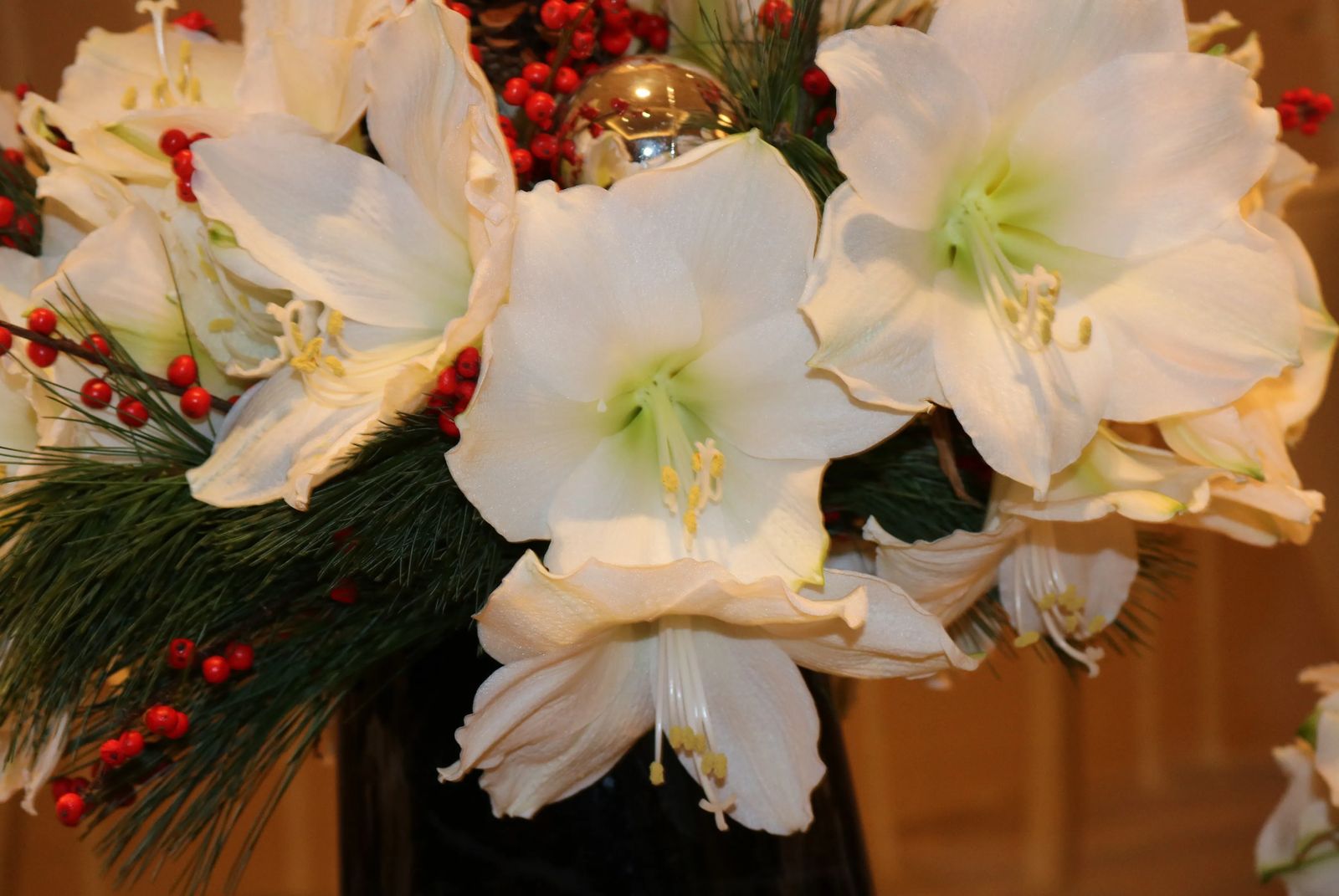 Our reservation was scheduled for mid-afternoon on the day of arrival. We arrived on a late morning flight from Paris and to our delight our room was ready! We quickly changed into high-tea appropriate attire and made our way to the Wellington Lounge. We were instantly greeted by the most gregarious host who would tend to our tea-needs for the next 3 hours! Yes… you heard me right, 3-hours… this tea is not to be rushed rather savored just like the holiday season.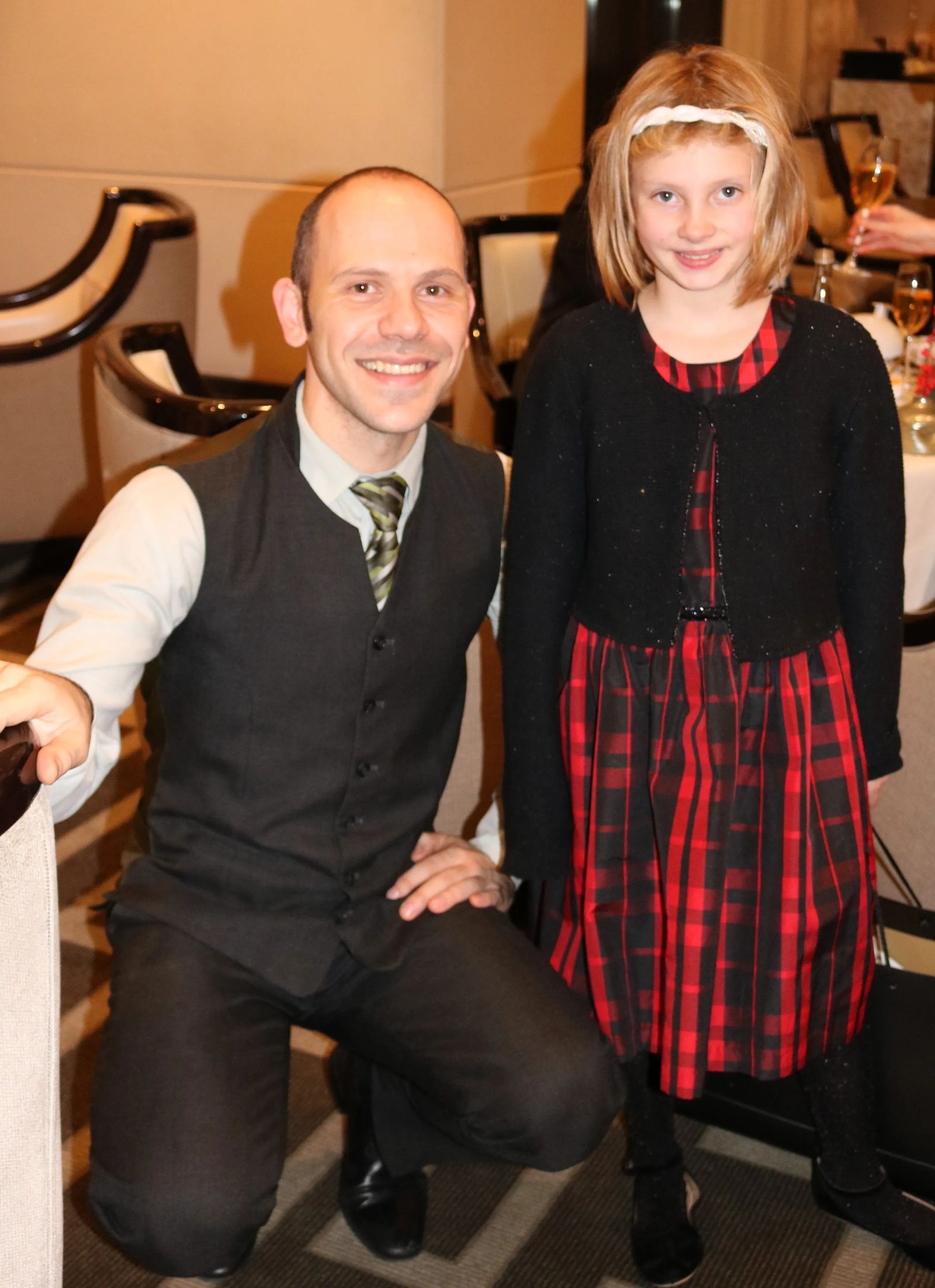 We were ushered to a comfortable lounge-seating area which was beautifully decorated. I felt like I was dropped into the posh living room of the upper-crust and knew I would love every second.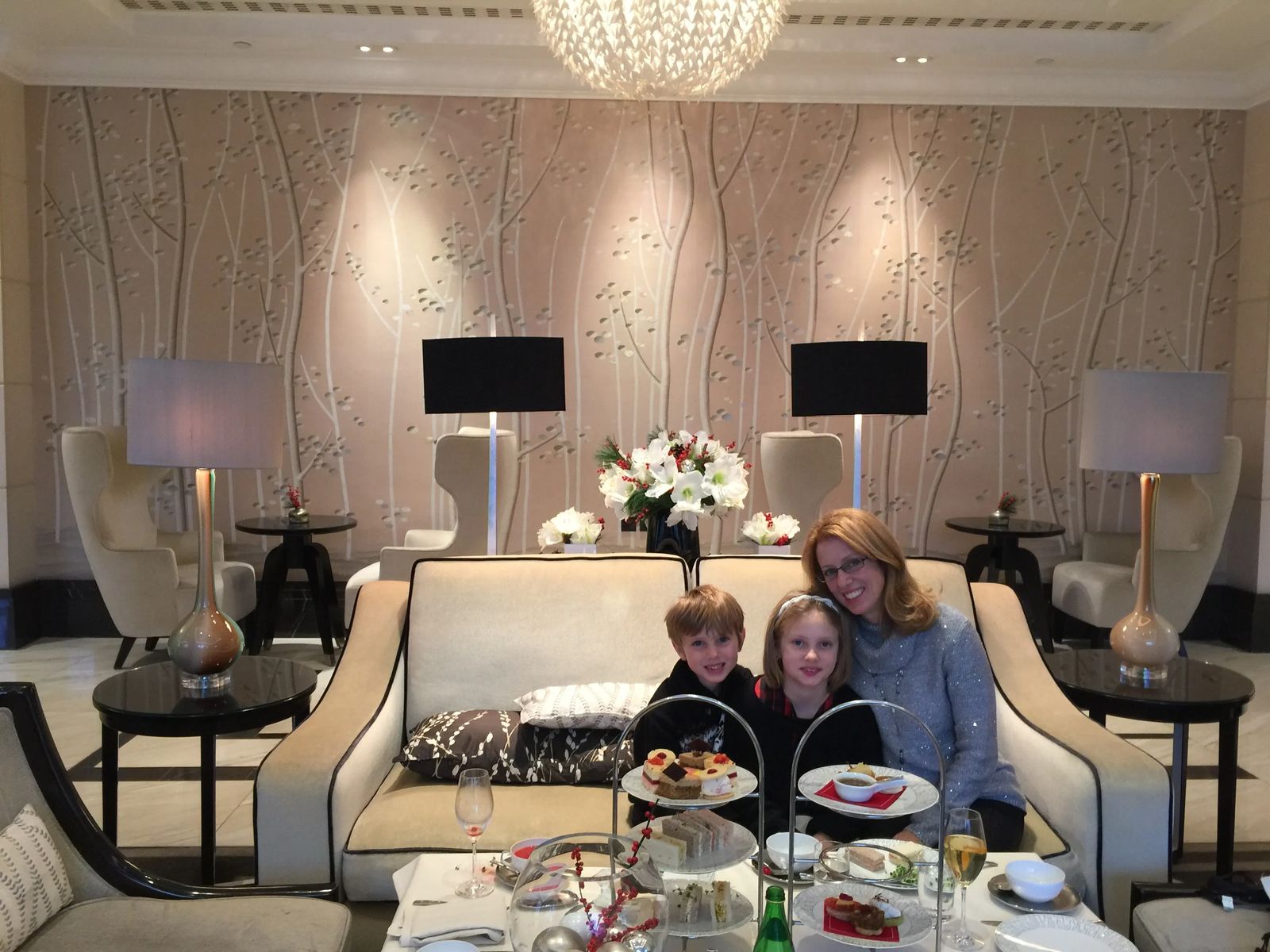 The Wellington Lounge is sophistically beautiful.
The table was festively decorated with heavy white linens, silver-rimmed plates and fine silverware. Our host clearly was quite excited to embark on this endeavor with us and was so personable yet professional. He immediately acknowledged we would receive a modified menu with vegetarian and kid-friendly options.
Savor traditional holiday treats
Christmas Unwrapped Afternoon Tea is an epicurean journey through traditional holiday fare with artfully prepared decadent sandwiches, scones and of course tea. I began with a special Champagne Cocktail which was whiskey, champagne and pear liquor garnished with an orange peel. The kids were given a pomegranate fizz mocktail embellished with a side of red berries. The Champagne Cocktail was a bit too strong for my taste so I switched to straight-up champagne.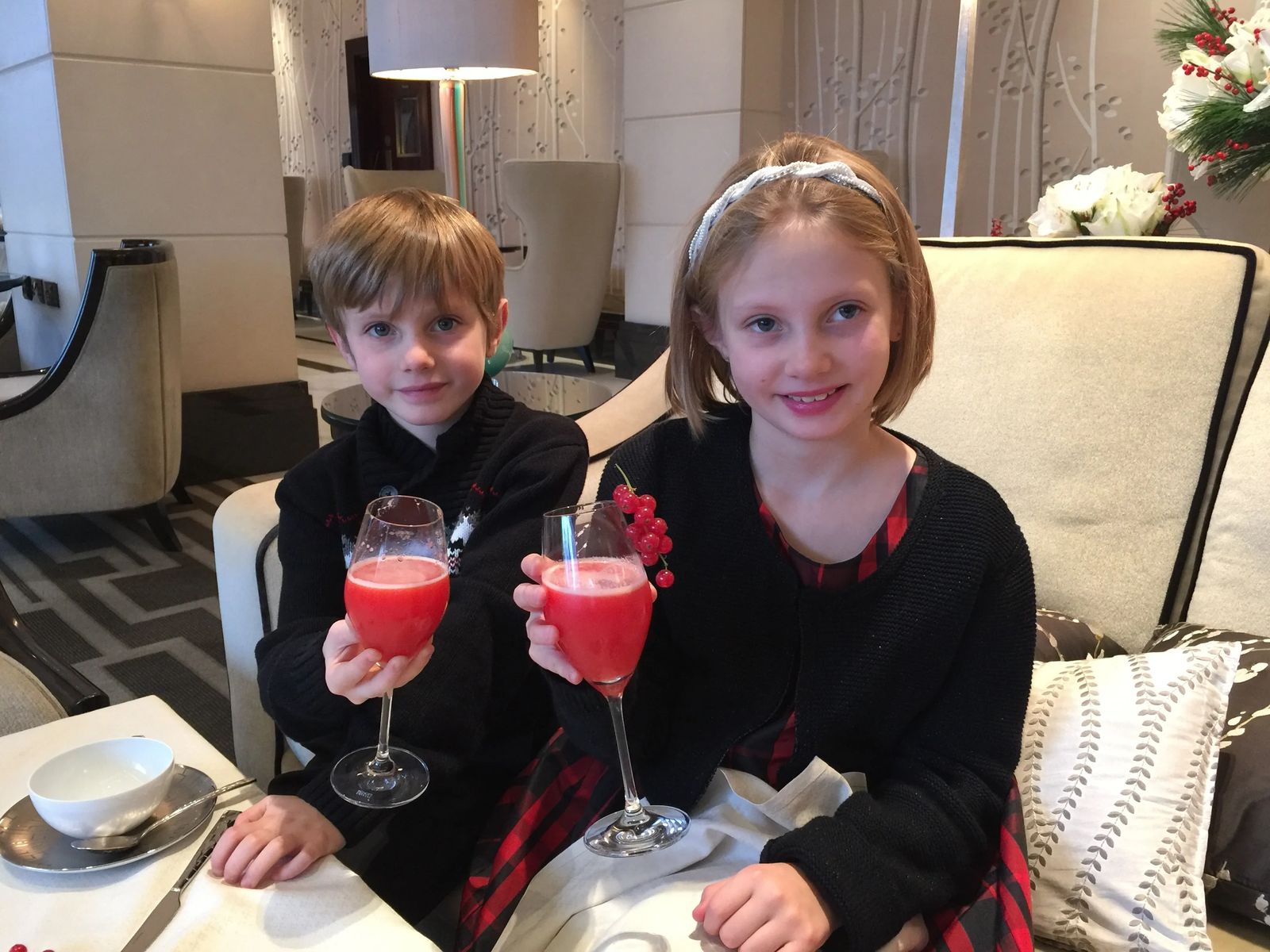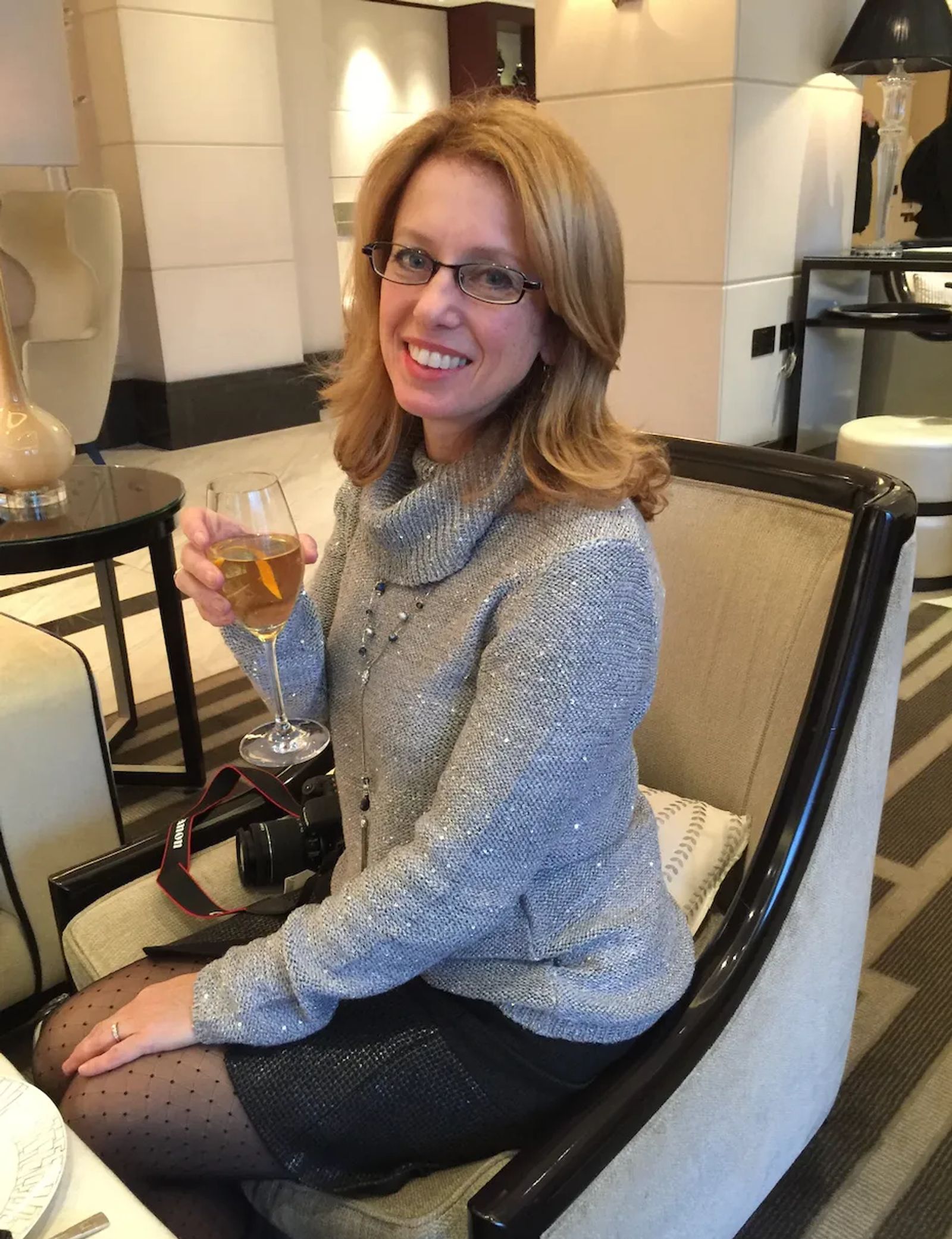 The savory items began to arrive next on a three-tiered tray. The tiers featured warm stilton, chestnut and walnut vol-au-vent, honey roasted root vegetable pies and a few pastries. We also began tea service and our host made excellent tea-pairing recommendations. I was pretty well satisfied and impressed after we finished our first tray but to our amazement, another three-tiered tray arrived. This course featured cold-savory items such as smoked salmon sandwiches, vegetable sandwiches and delicious sweets. We found room to sample everything and it was delicious! A nice white tea, Pai Mu Tan (also known as White Peony), was recommended for this course and with its delicate and mild flavor, I found it a perfect complement.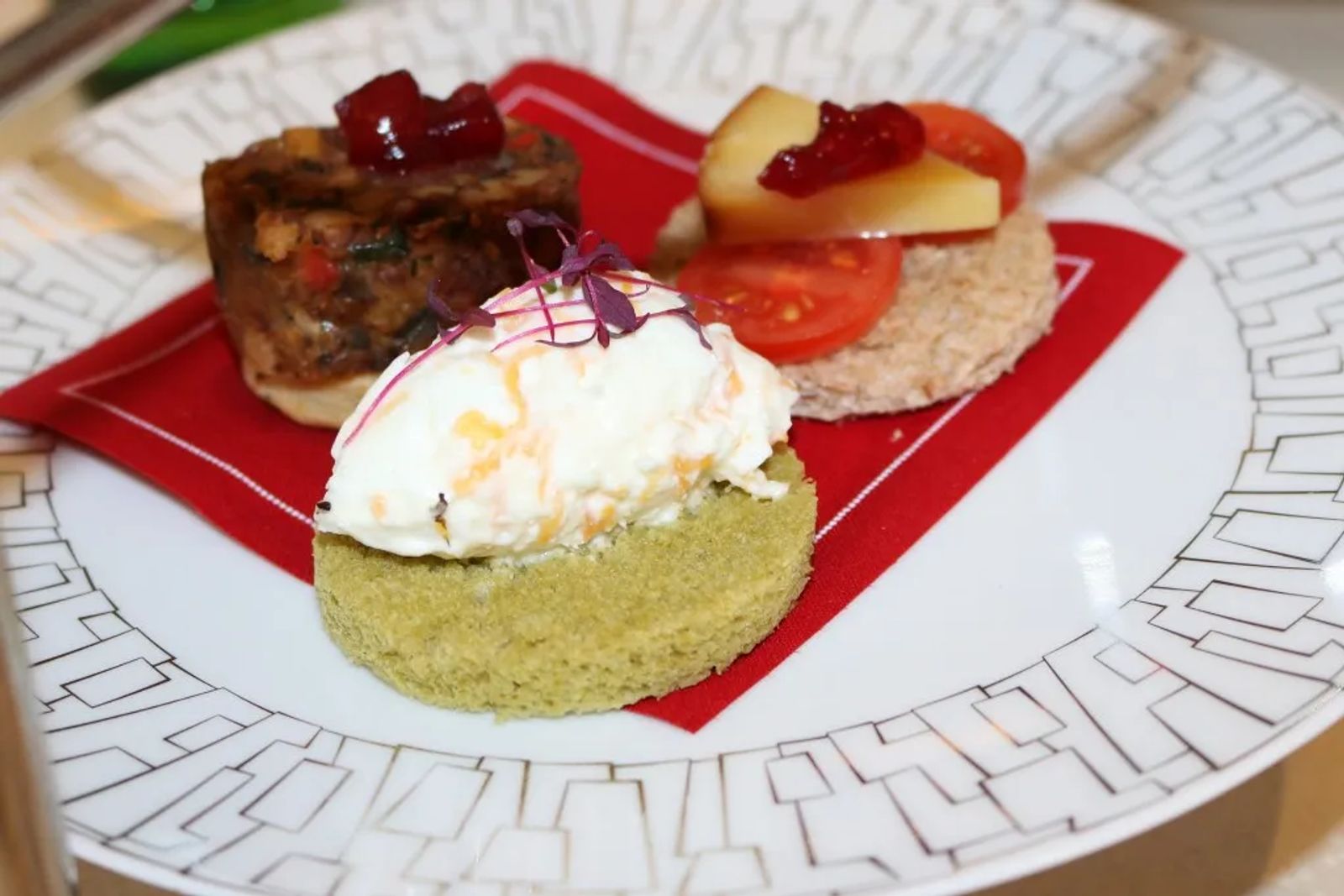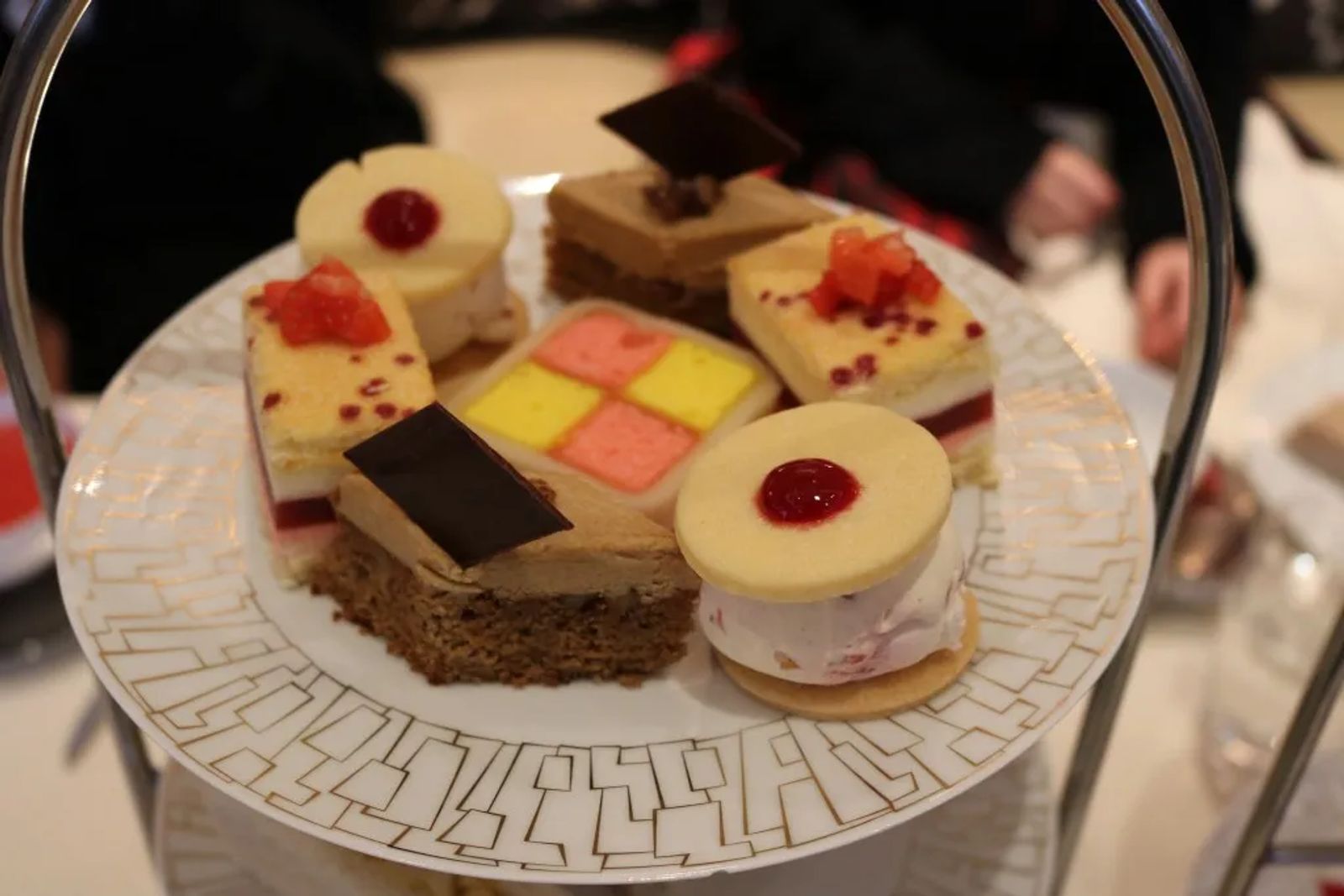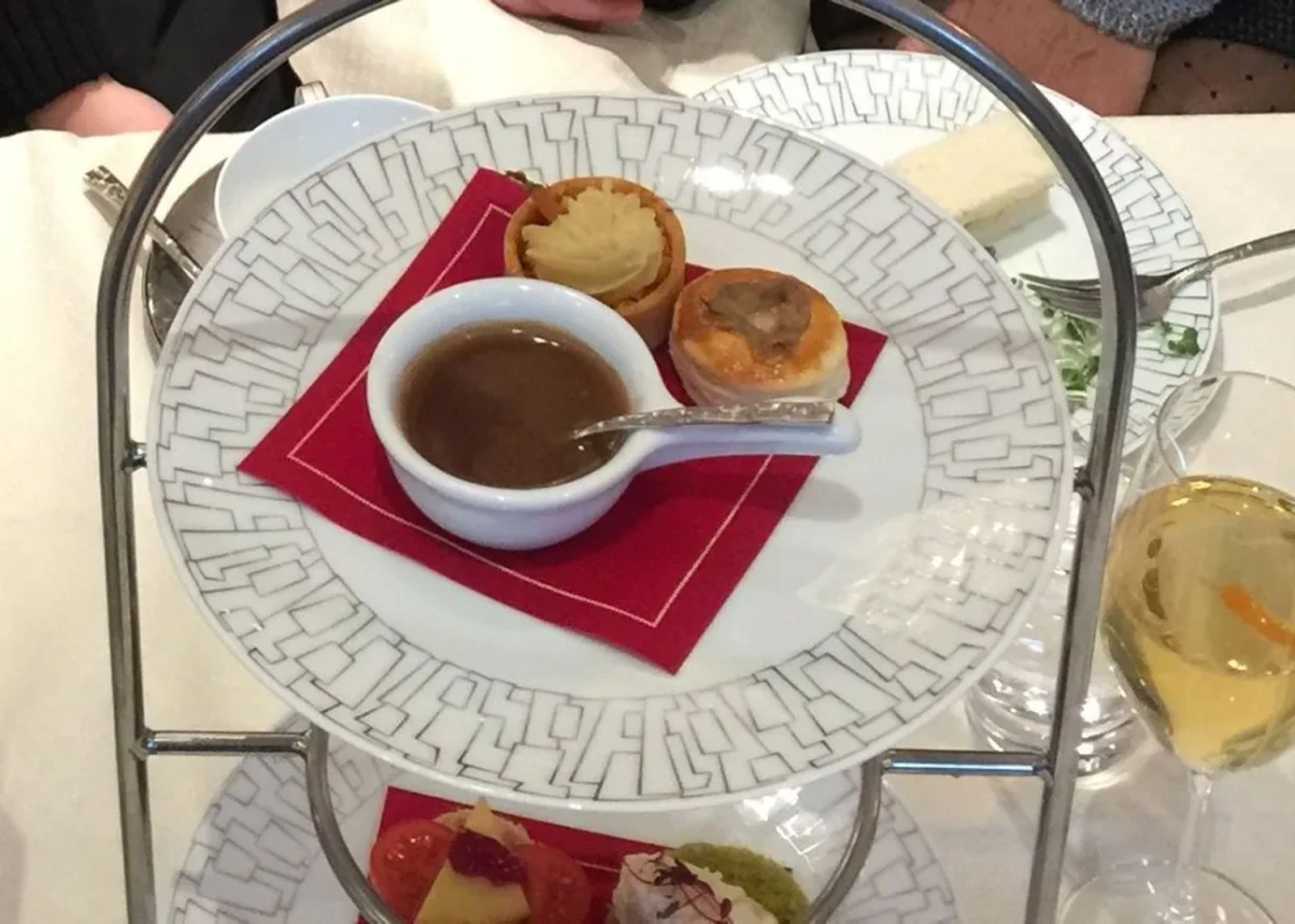 But why stop at two courses when you could have three? Another three-tiered tray arrived with sandwiches specifically made for the kids, vegetarian ones for me and of course more sweets. I think the chef was thrilled to showcase his culinary talents!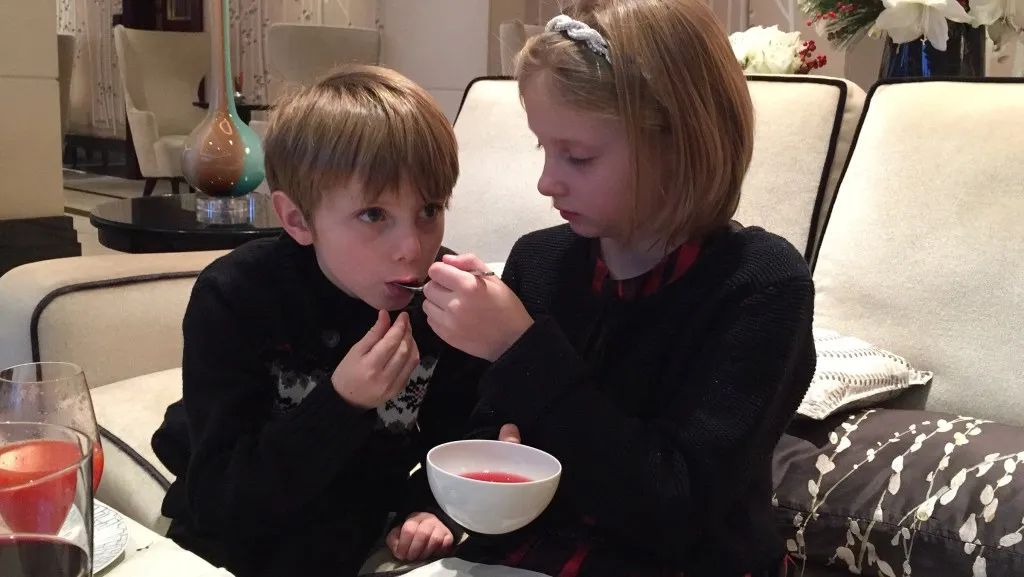 Finally the moment we had been waiting for: scones! Special Christmas spiced and classic sultana scones accompanied with orange liquor curd, strawberry jam and home-made Devonshire cream touched down on our table. My daughter fell in love with the orange liquor curd and essentially devoured it before any of us could sample it! Suddenly, when I thought our tea party had come to an end, our host appeared with two aprons and four larger than life cupcakes to be decorated! My kids' eyes nearly popped out when they realized they were for them to decorate and of course eat! Luckily bedtime wasn't happening anytime soon so I gave a nod of approval to commence decorating. I wasn't to be left out of the gift-giving (as if I hadn't had enough). A beautifully wrapped gift box was set down in front of me filled with plum pudding mouse, classic Christmas fruit cake, chocolate and orange yule logs and spiced apple pie.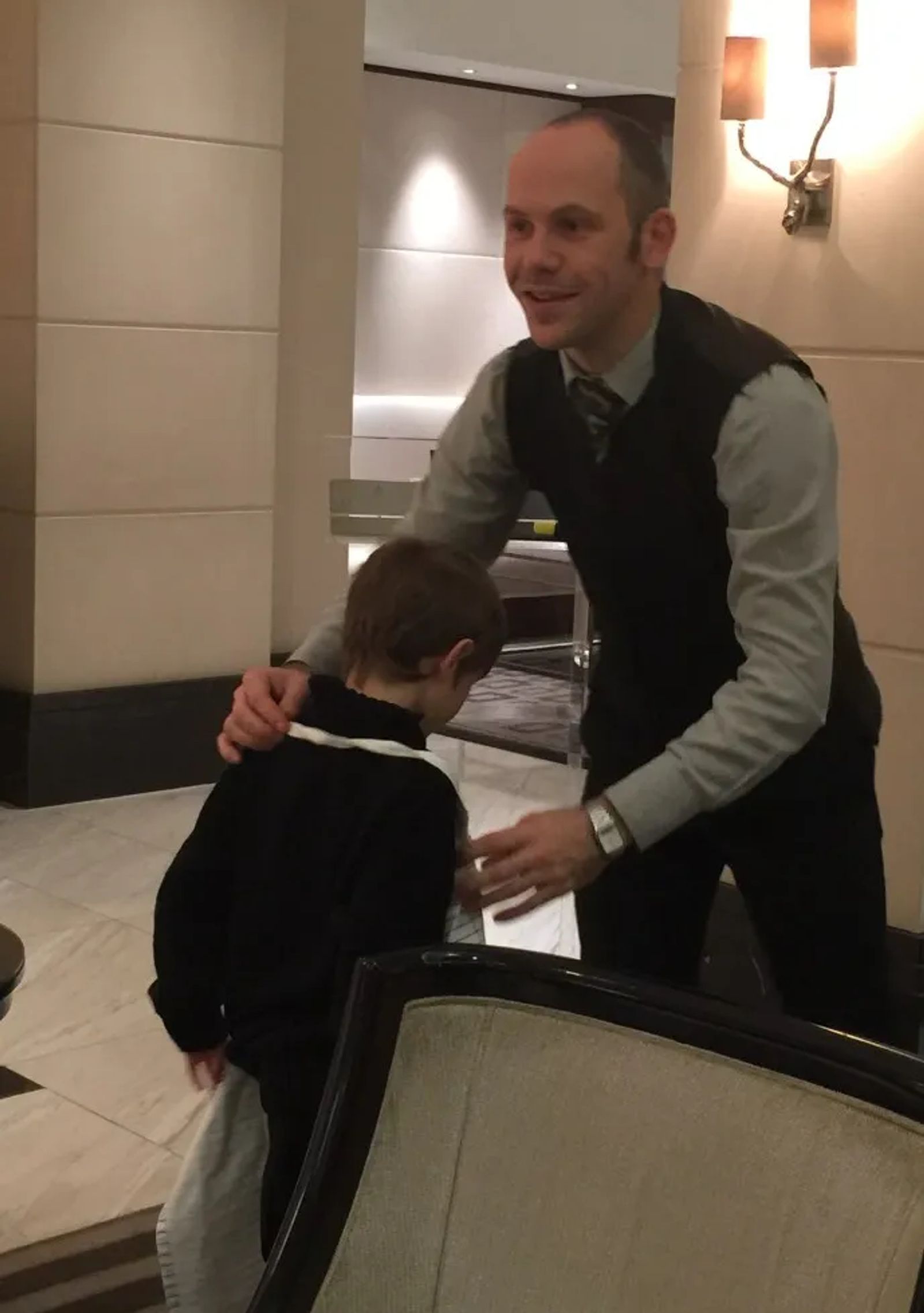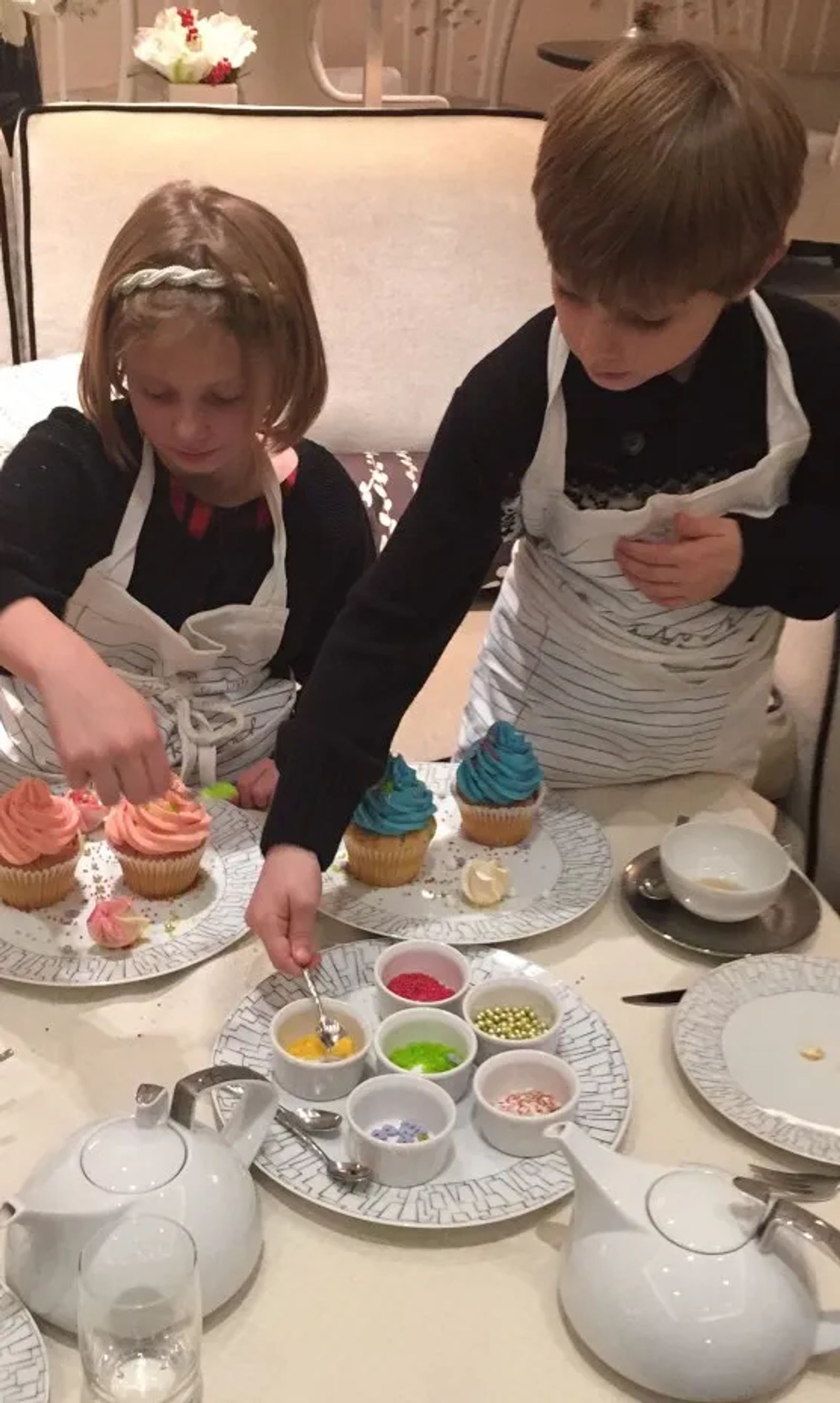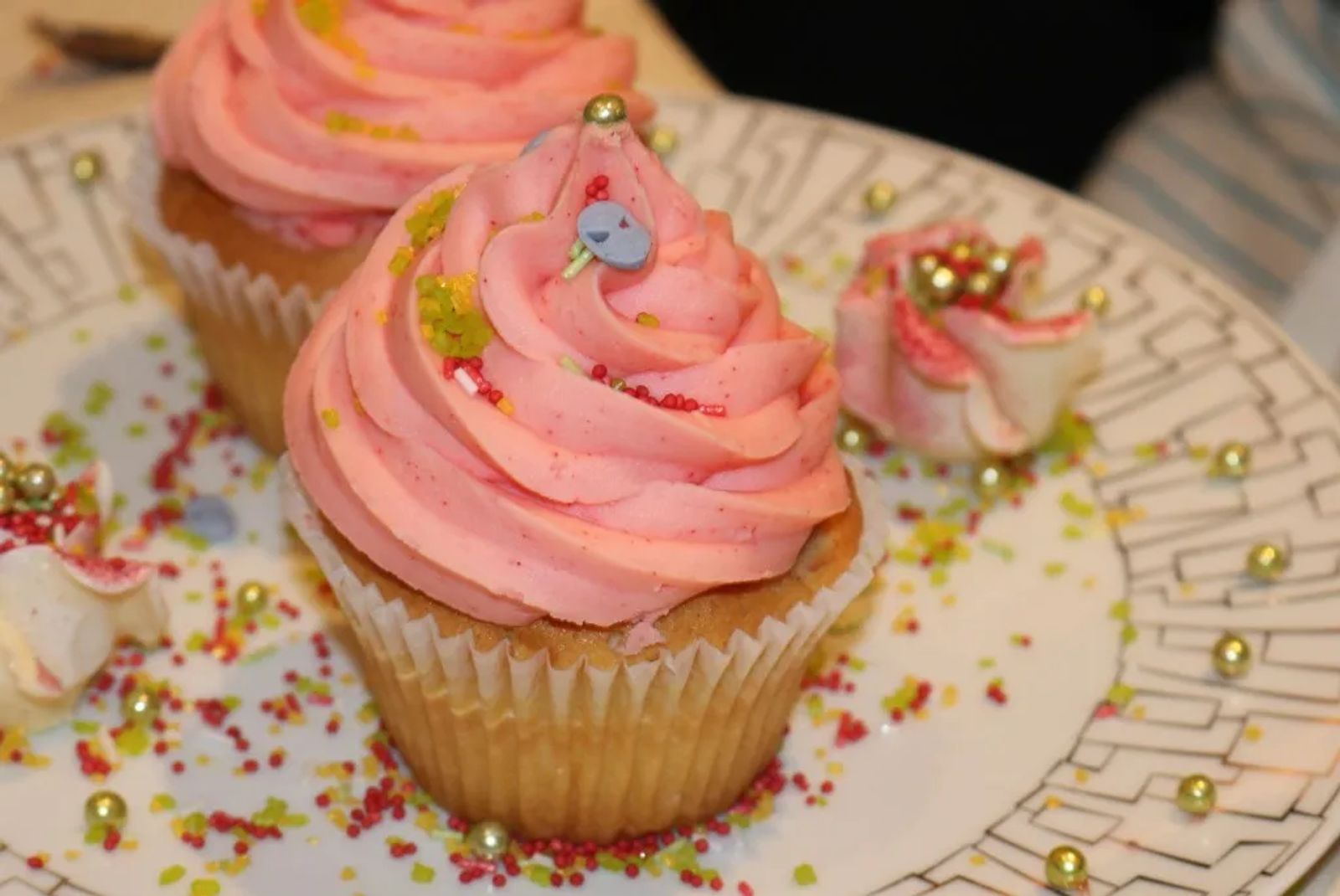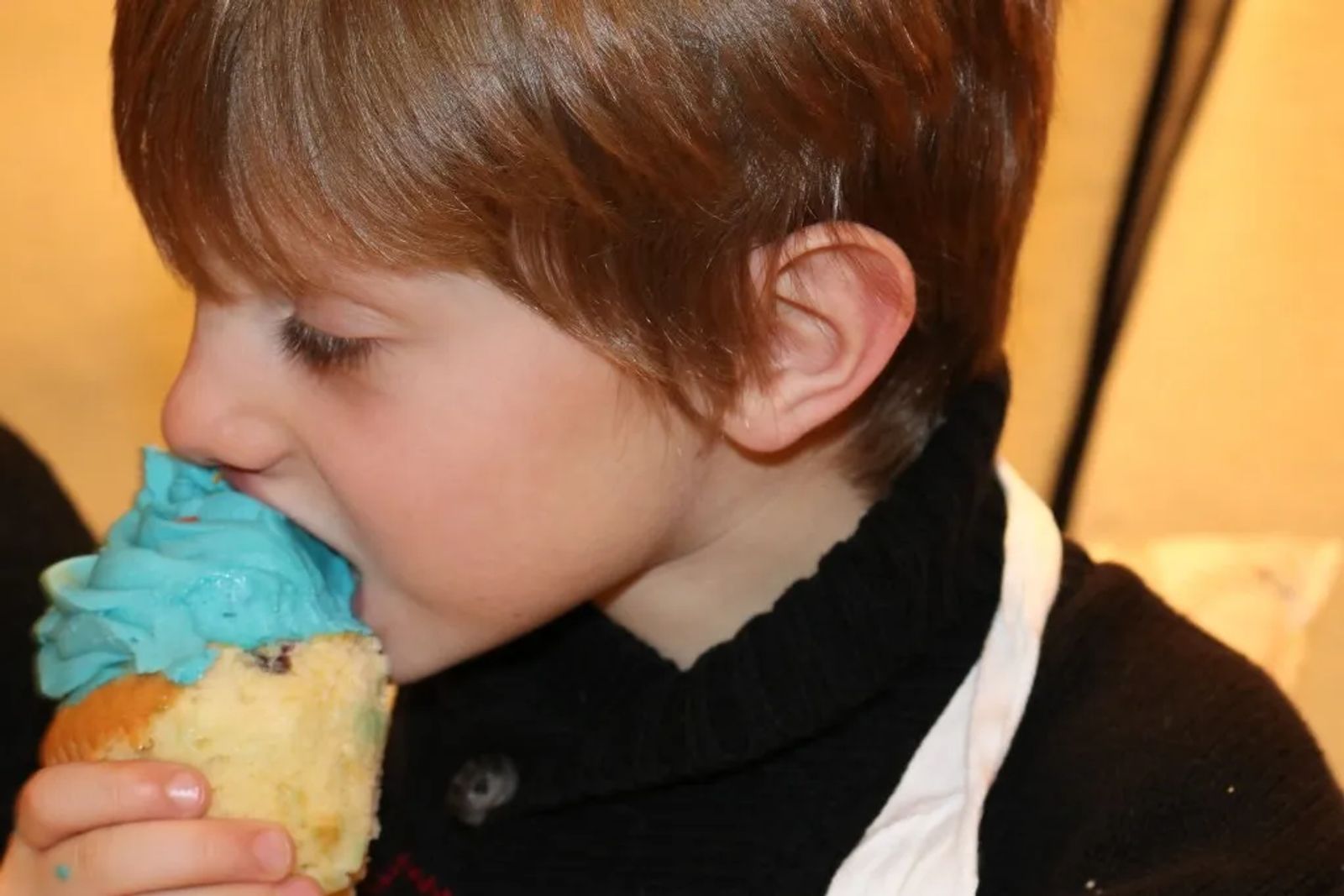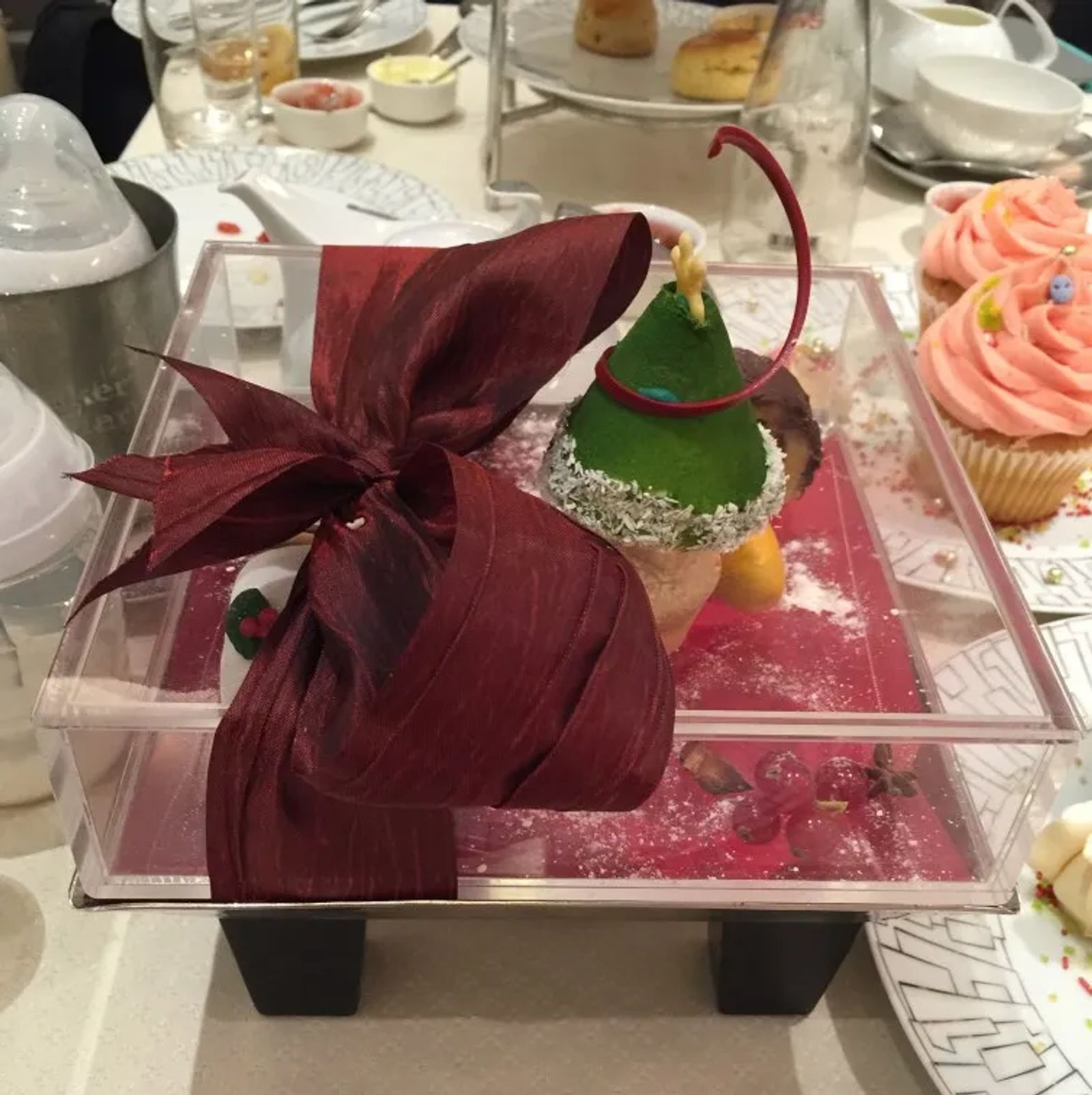 What was my overall impression of my first high tea in London? Absolutely amazing and the memories will be cherished forever. The Christmas Unwrapped Afternoon Tea was everything and more. Not only did I have a wonderful time, the kids loved sampling new foods and tea. I was totally impressed with their stamina! Although it lasted a good 3-hours, we savored every minute and every crumb! It was a fabulous way to jump-start our holiday celebrations.
Wellington Lounge features seasonal high teas throughout the year. They are highly popular so I recommend making reservations as far out as possible.
More information can be found on the Wellington Lounge website.
InterContinental London Park Lane is located at: One Hamilton Place, Park Lane
London, W1J 7QY
UNITED KINGDOM
* I was a guest of the Christmas Unwrapped Afternoon Tea. My opinions are my own and were not influenced by decadent finger sandwiches, mouth-watering scones or any amount of champagne sipped from tall champagne flutes.

2 Moms Travel
Thank you so much for coming to our site and interacting with us! We love sharing our travel experiences and hope we can inspire you to travel! When the blog first started, LGBT travel with kids wasn't as prevalent as today. We love that sharing our stories has encouraged others to travel not only within the United States, but all over the world! Because our itineraries have been popular with our readers, 2 Moms Travel now is also an official travel company!