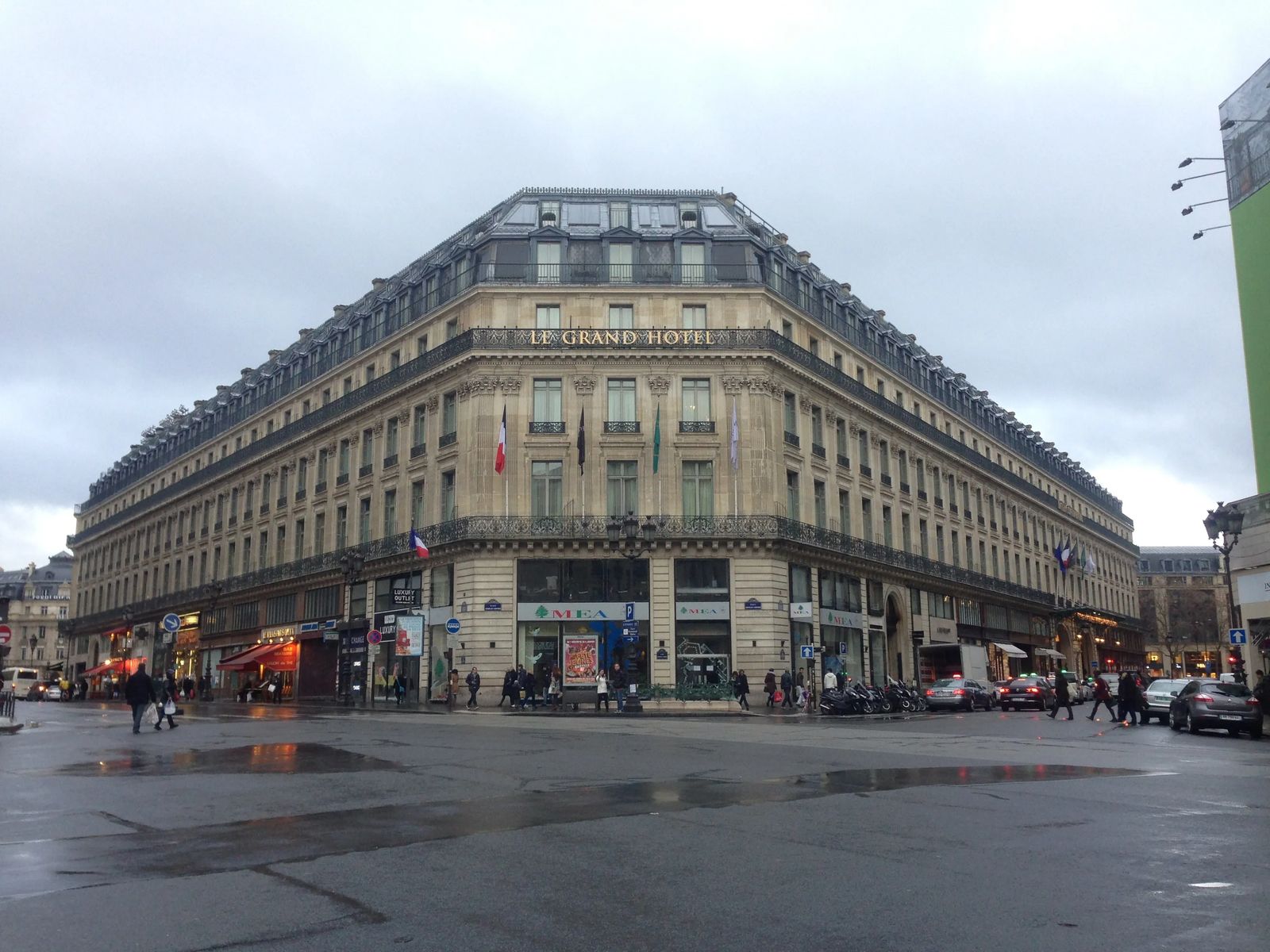 InterContinental Paris Le Grand is Magical at Christmas
A year and half ago I managed to squeeze 23 hours in Paris on a layover from Helsinki back home to Montana. It was December and I was pinning to experience Paris during Christmas; even if for only 23-hours. I booked a room at InterContinental Paris Le Grand through a Virtuoso travel agent and because I am also a Platnium Ambassador with IHG, I received a double upgrade (why does this usually happen when I don't have my family with me?).
Paris at Christmas is everything and more. I knew I had to return with my family soon!
InterContinental Paris Le Grand is family friendly
The stunning lobby was decorated for the holidays.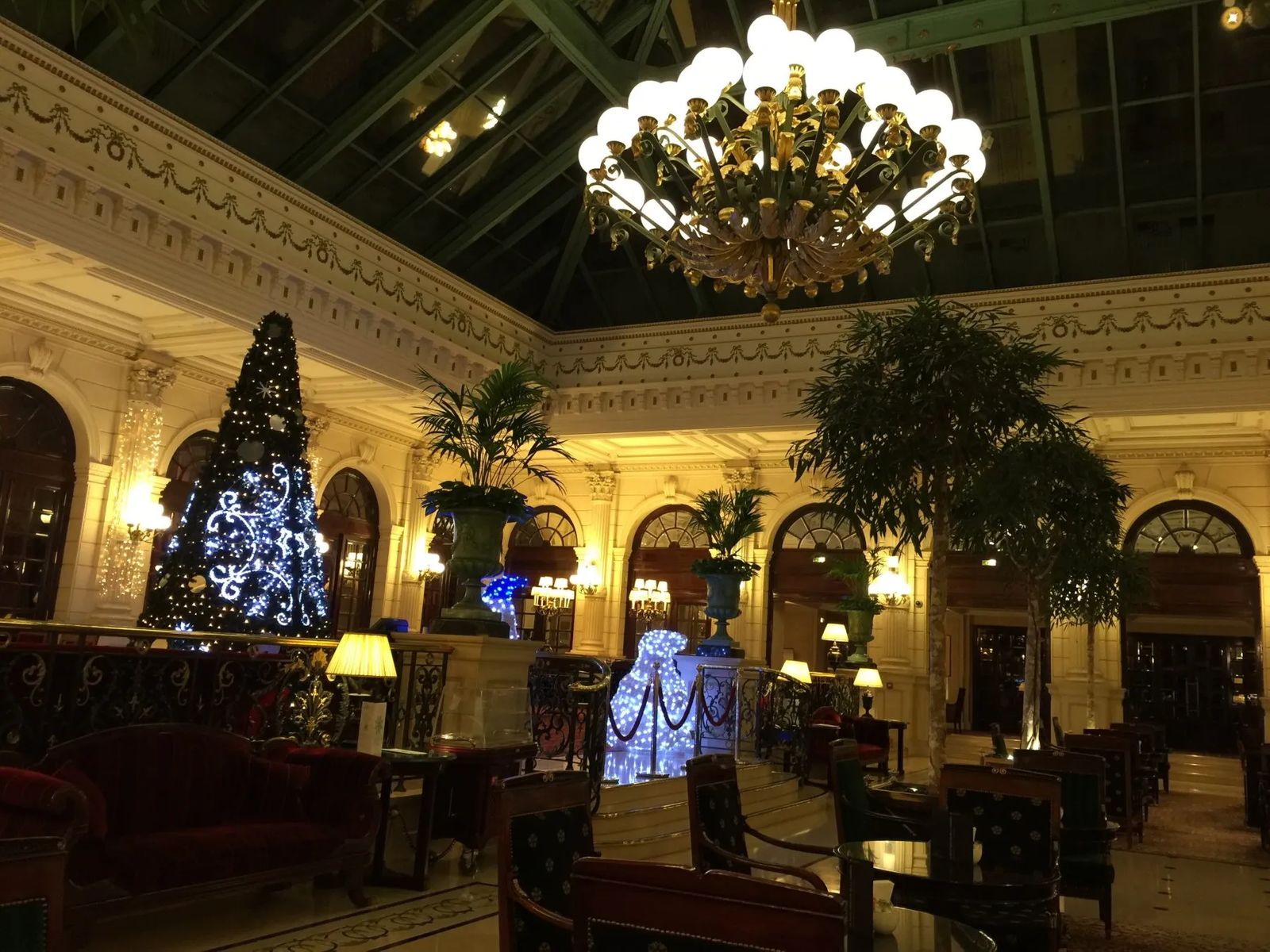 This past winter I was fortunate to take my family to Paris on a stopover to South Africa. I knew immediately we would book our stay at InterContinental Paris Le Grand. We could only squeeze 2 nights in the City of Lights, but I would make the most of our short time. Our overnight flight landed 9:30 am local time and after collecting our bags and taking an Über to the hotel it was 11:00 am. Our room was not quite ready but we were offered lounge access for €100 per day. Ambassadors are not necessarily upgraded to lounge rooms, but I decided to accept this offer as I knew breakfast alone would be worth the cost. This was a perfect decision for us as we ended up using the lounge quite a bit for during our stay. They had snacks throughout the day, hor d'oeuvres in the late afternoon and complimentary wine, champagne, juice and soda. They also allowed us to take breakfast in the famous Café de la Paix Restuarant which has one of the most amazing international buffet breakfasts I have experienced!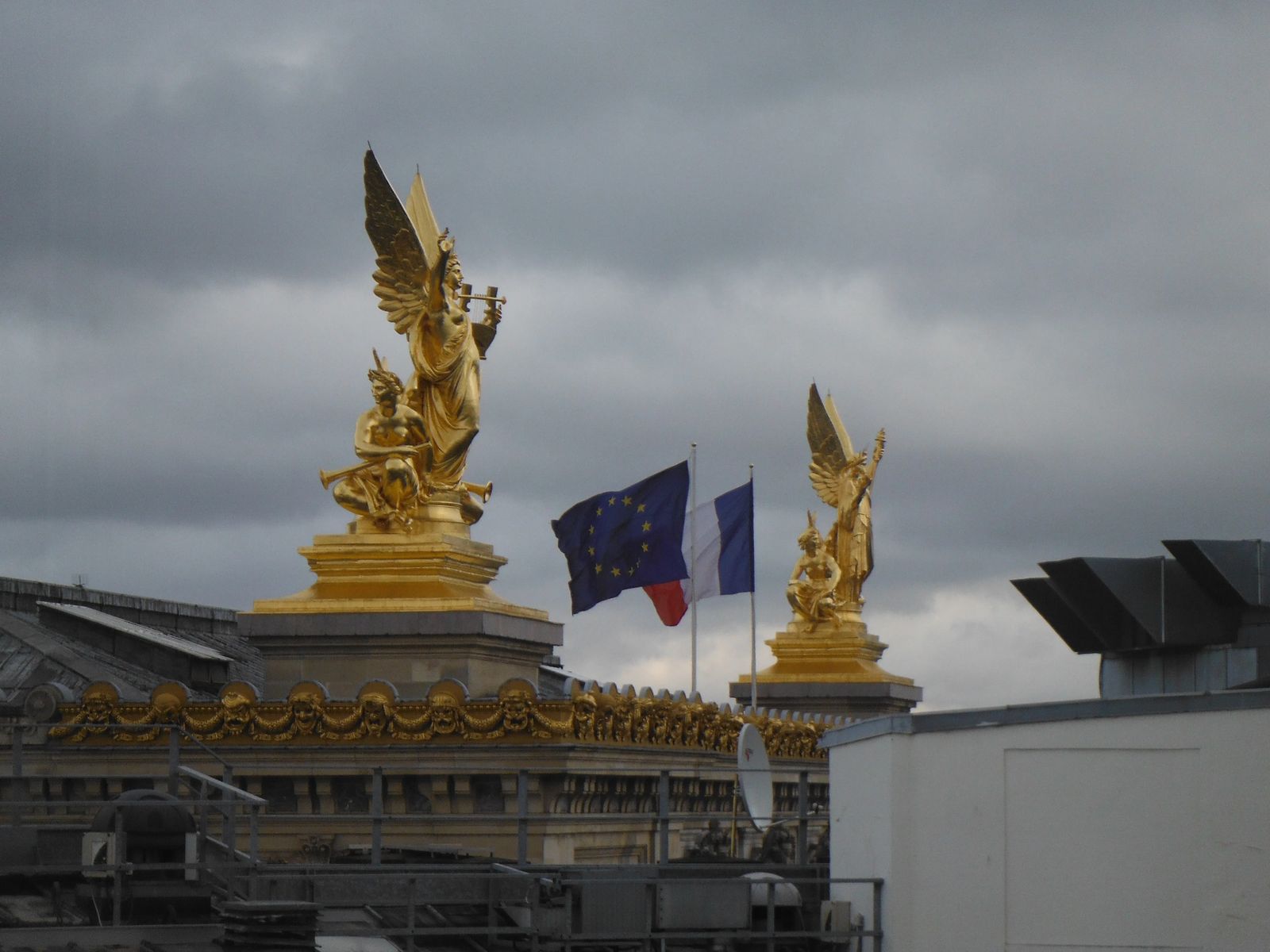 View of the Opera from the Executive Lounge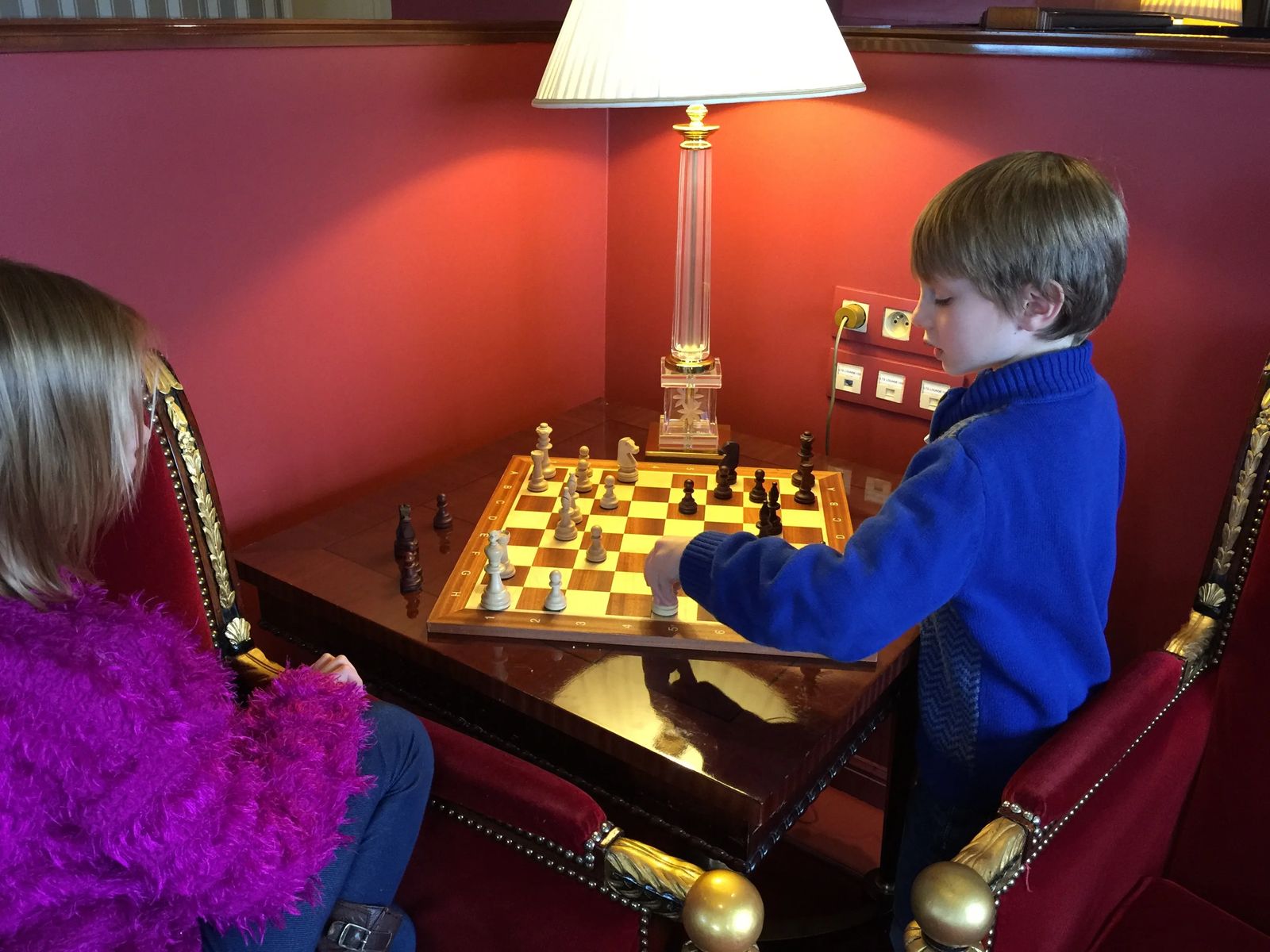 Playing chess in the Executive Lounge
The Le Grand staff was so friendly and accommodating
After an hour of resting in the lounge, our room was ready. As a Platnium Ambassador we were upgraded to a lovely Junior Suite featuring 2-double size beds (very comfortable!). Perfect for our family of four. Although the room only had a courtyard view, the room was spacious and absolutely perfect. Decorated in Napoleaon III style, the Junior Suite at 441 sqft had a separate seating area with a coffee table and couch. Two large windows faced an inner courtyard and the suite had a large, upscale bathroom. The bathroom also had a large window, separate waterfall shower, large tub and plenty of lighting that is always appreciated! Unfortunately I didn't get photos of the Junior Suite, but I have some of the Executive Suite…call me tired this go-around.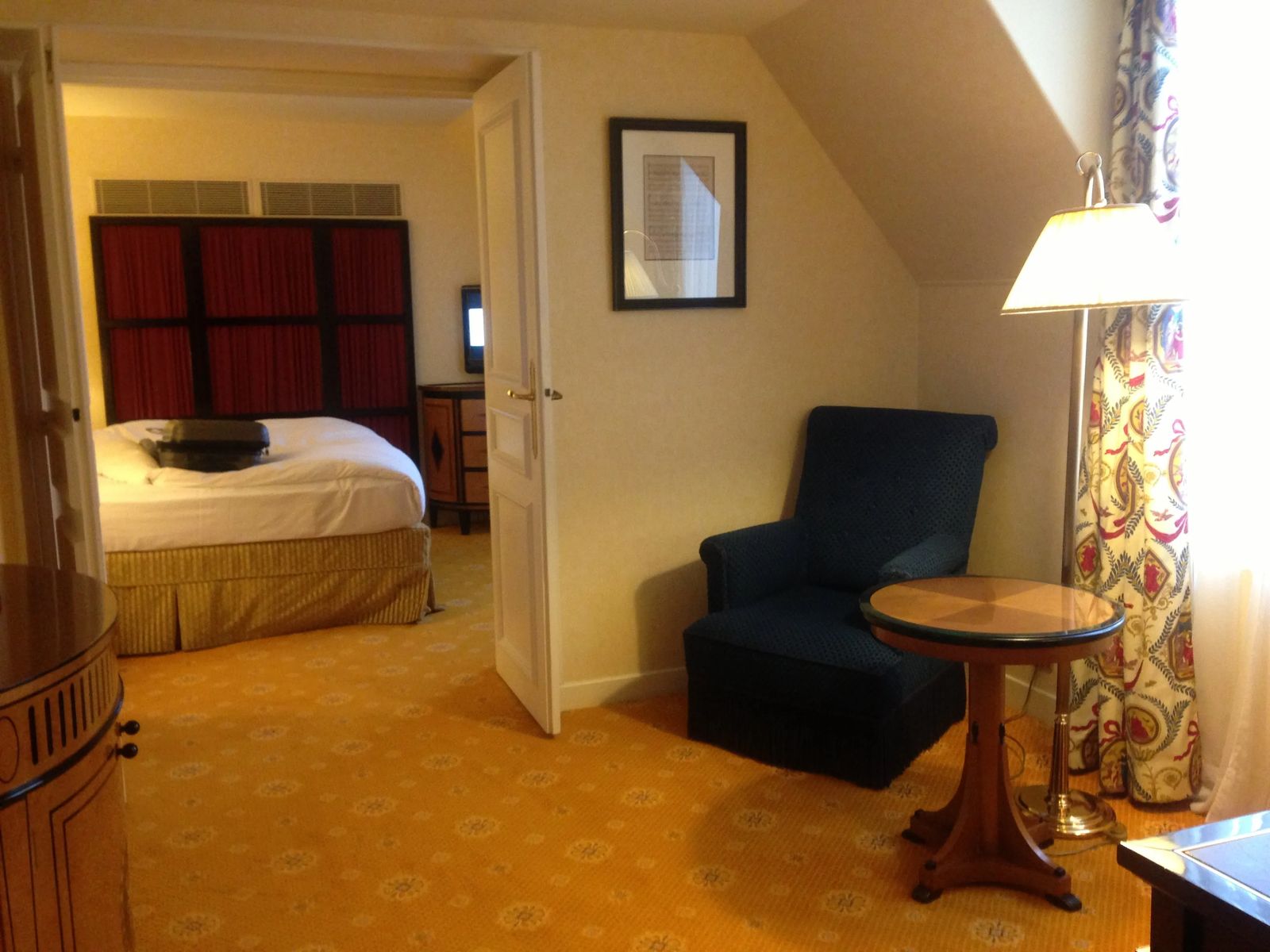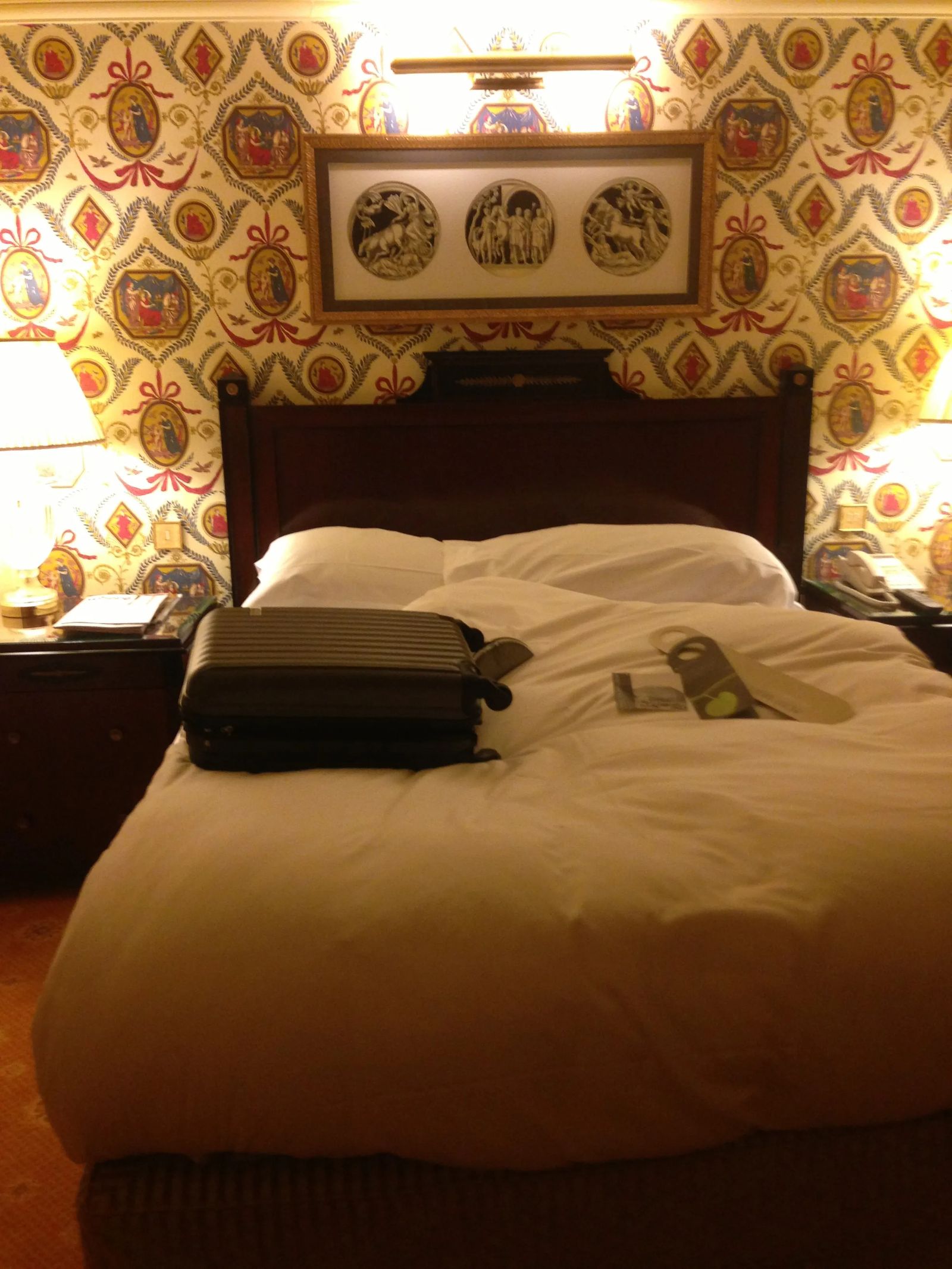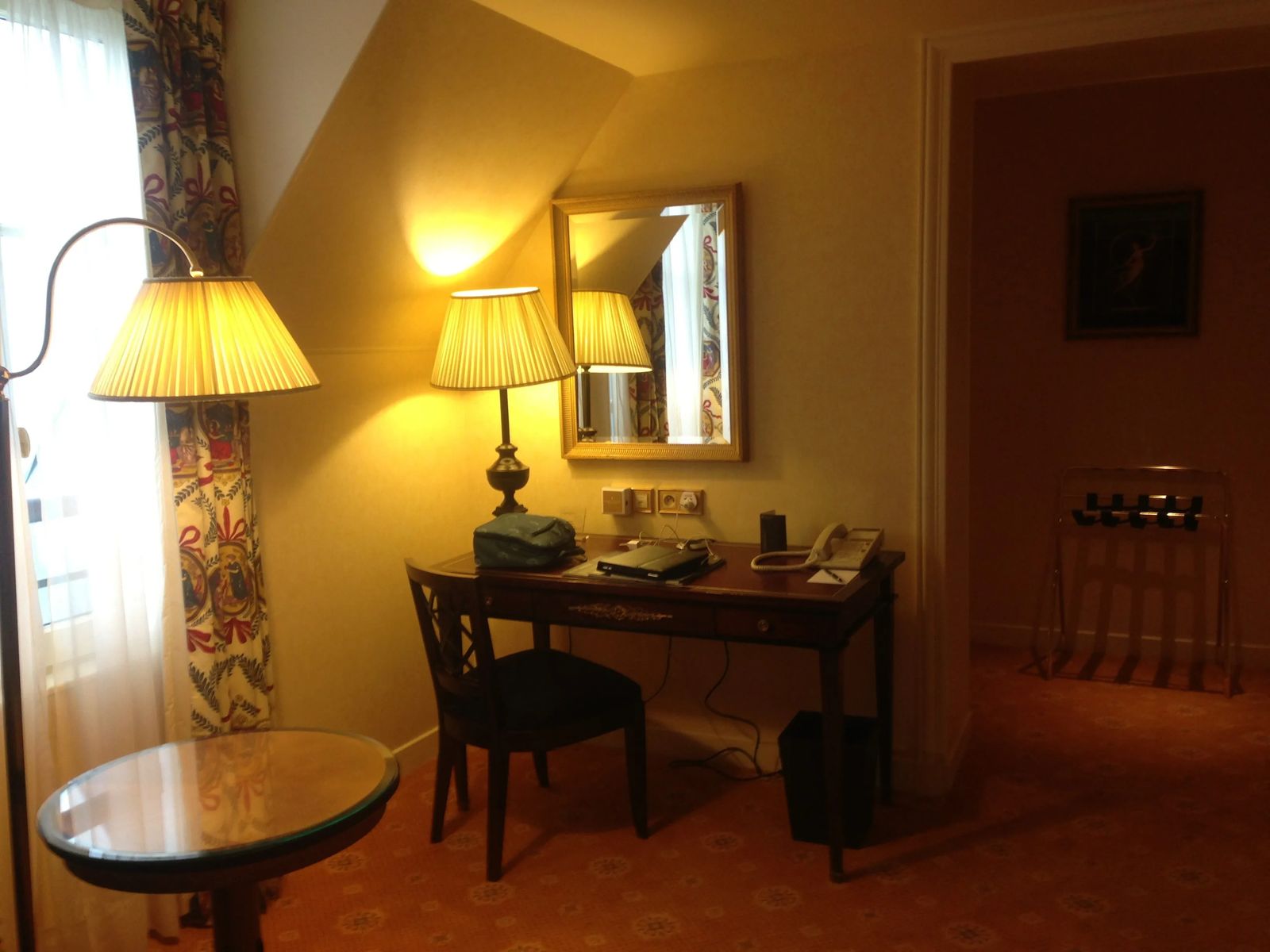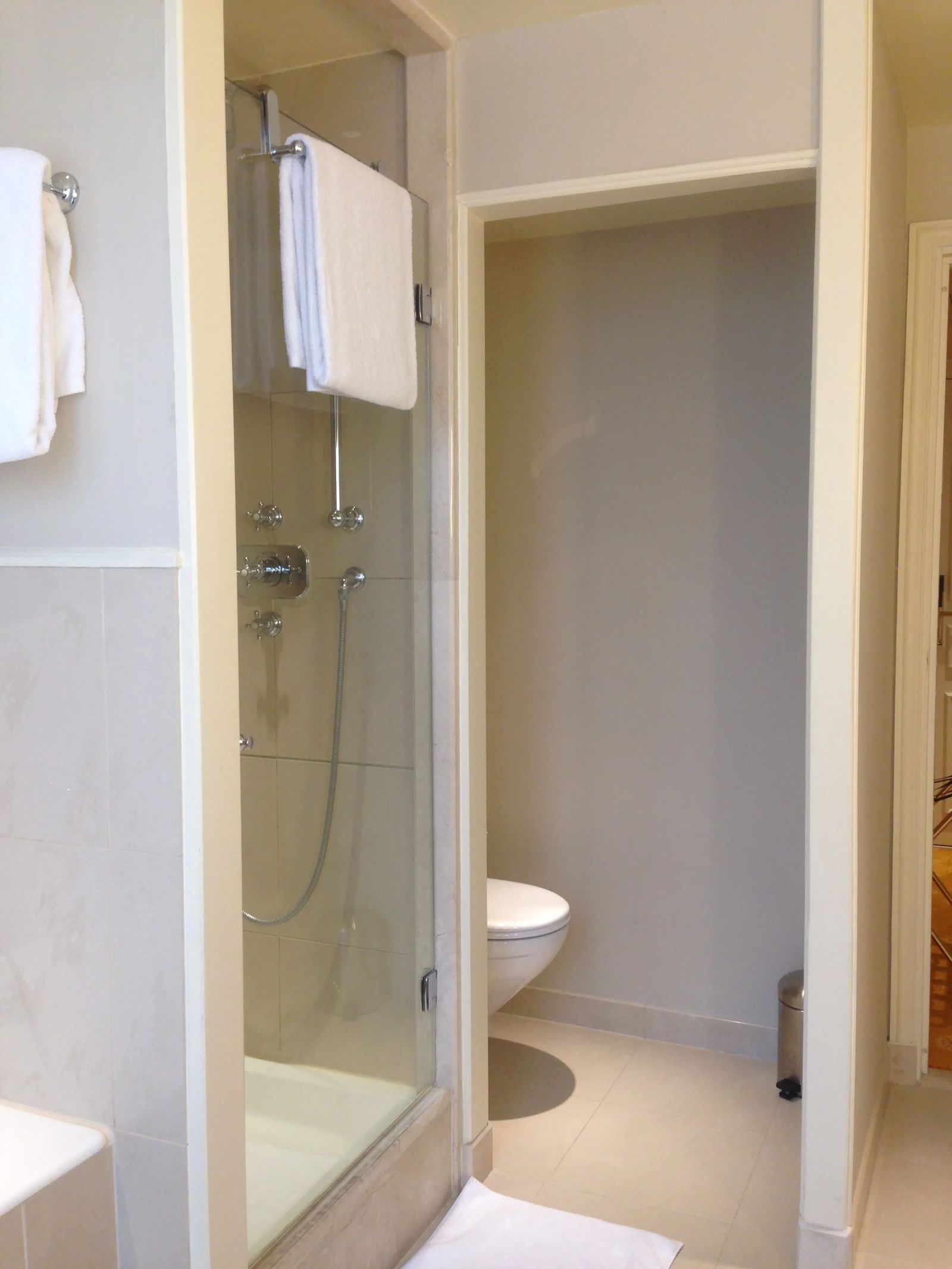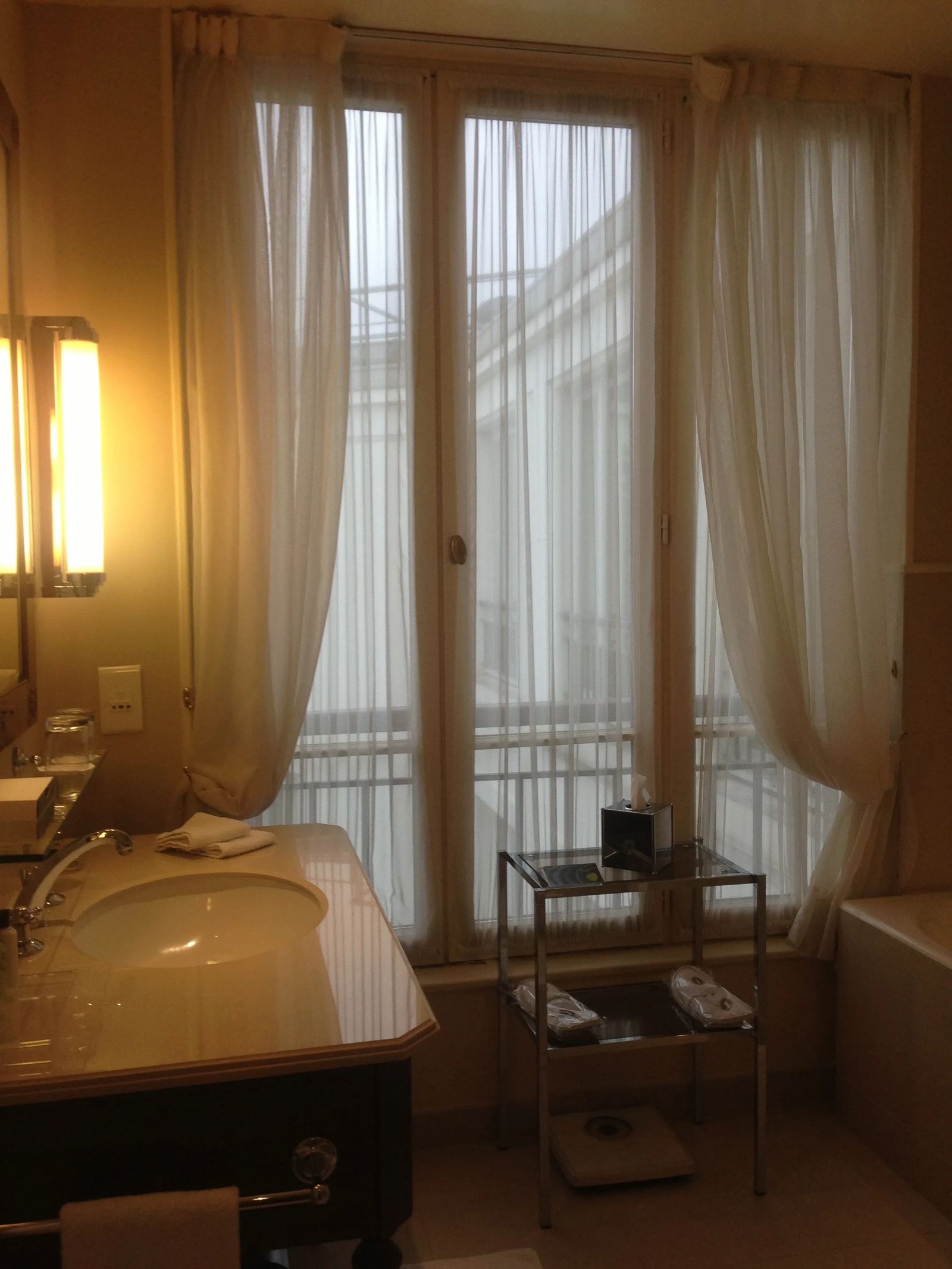 What made the arrival even more special were treats in the room for the children and a lovely fruit basket and cookies for all of us with a lovely welcome note from the General Manager. The children each received a little stuffed animal and Little Prince bags filled with crayons, coloring books and games. I love a hotel that is so thoughtful about children and the Le Grand really made our arrival into Paris special and unforgettable.
Paris Le Grand is located in the Opera District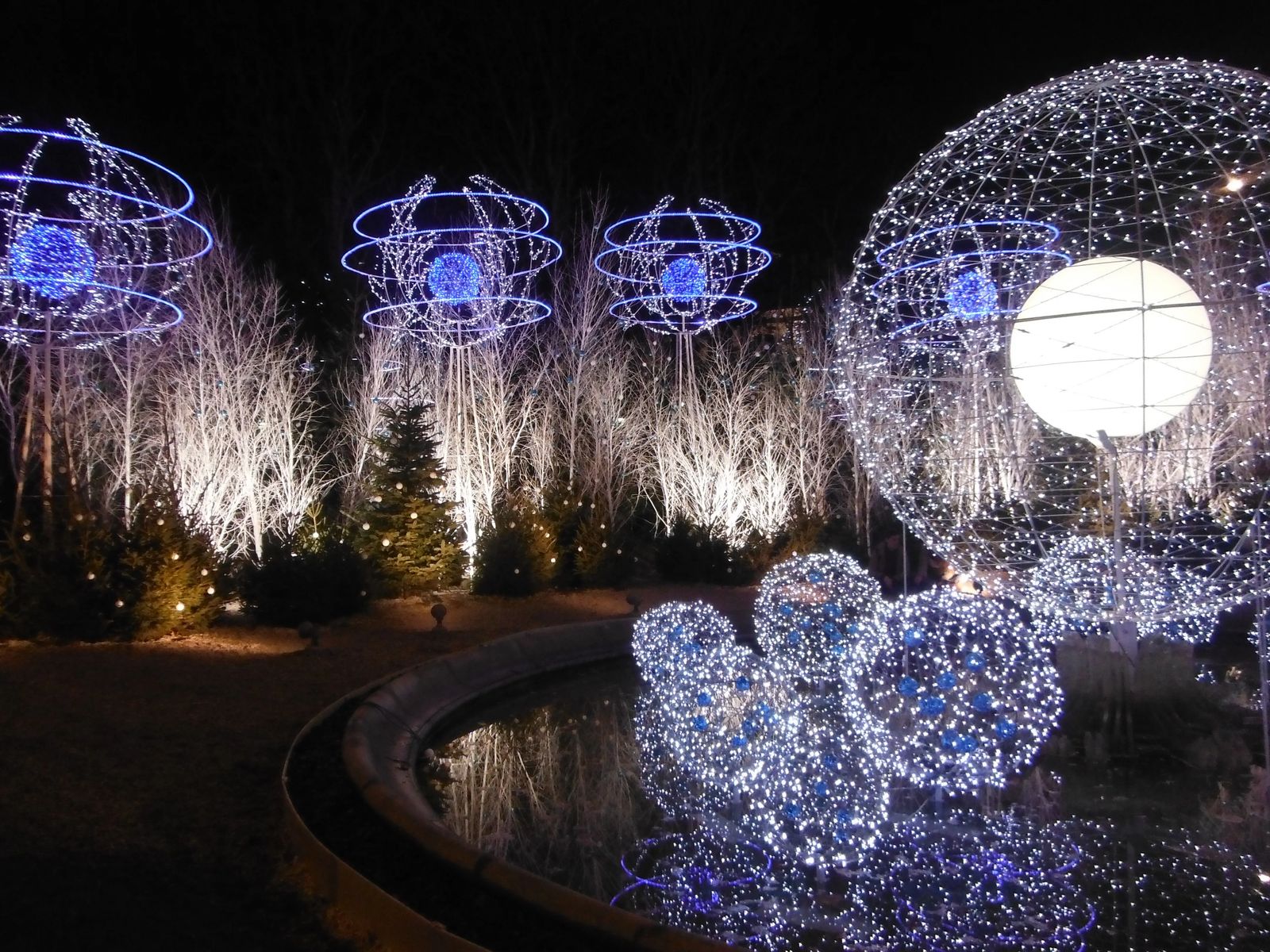 Paris during the holidays
After relaxing in the room for a bit, we hit the Parisian streets running. I was so excited to show the kids the Christmas Market along Champ-Élysées that I didn't want to waste another second. The Le Grand is located in the Opera district and generally you can walk most everywhere with a pair of good walking shoes. It took us about 15 minutes to walk to Place de la Concorde near the entrance of the Christmas Market. We were all oohing and aahhhing over the lights, the ambience, the fact we were in Paris at Christmas time! Truly special and magical.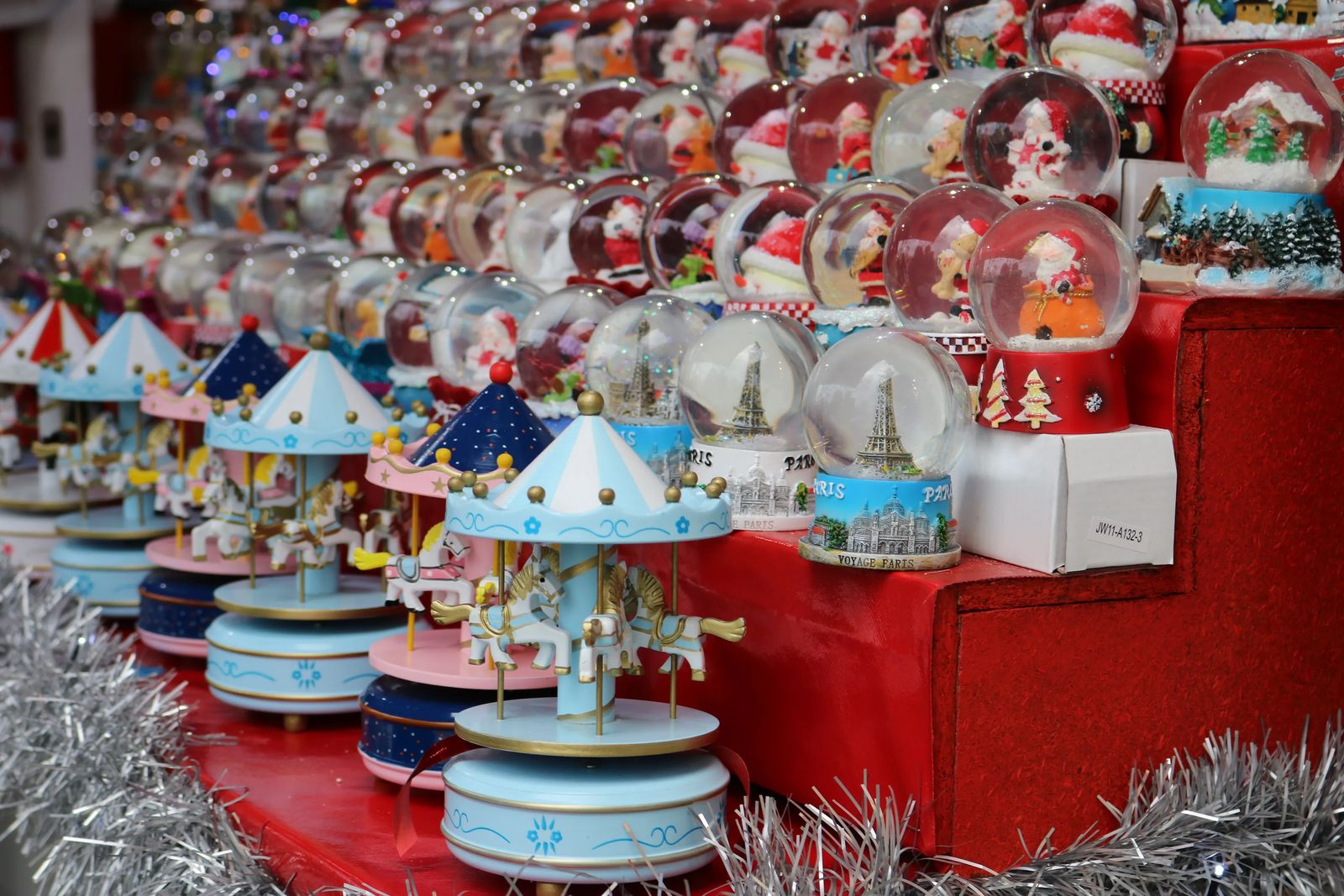 We walked through the market for a couple hours, sampled different foods, drank hot chocolate and bought souvenirs. Next we took an Über to the Eiffel Tower where we ran around and enjoyed just being in Paris. When the Eiffel Tower lit up, all we could do was stare in awe. Finally, we realized it was time for dinner and we found a little cafe to plant ourselves for a meal, true Parisian style.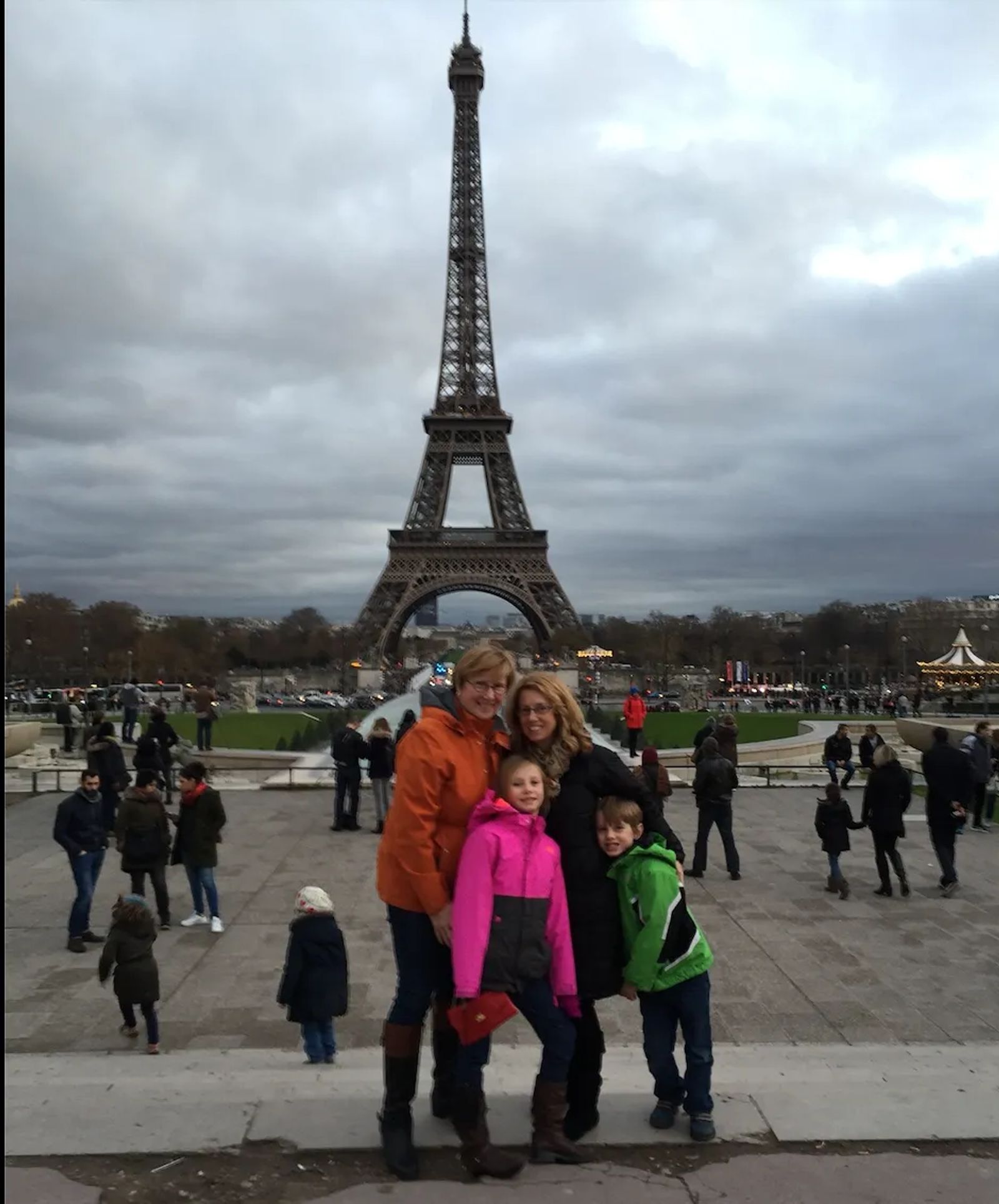 It was getting late so we took another Über back to the hotel as the kids were quite tired. The previous year, I walked back to the hotel from the Eiffel Tower but there was no way the kids were going to make that trek. I decided saving energy for the next day would be better….but tomorrow didn't happen as planned…
We appreciated security at the hotel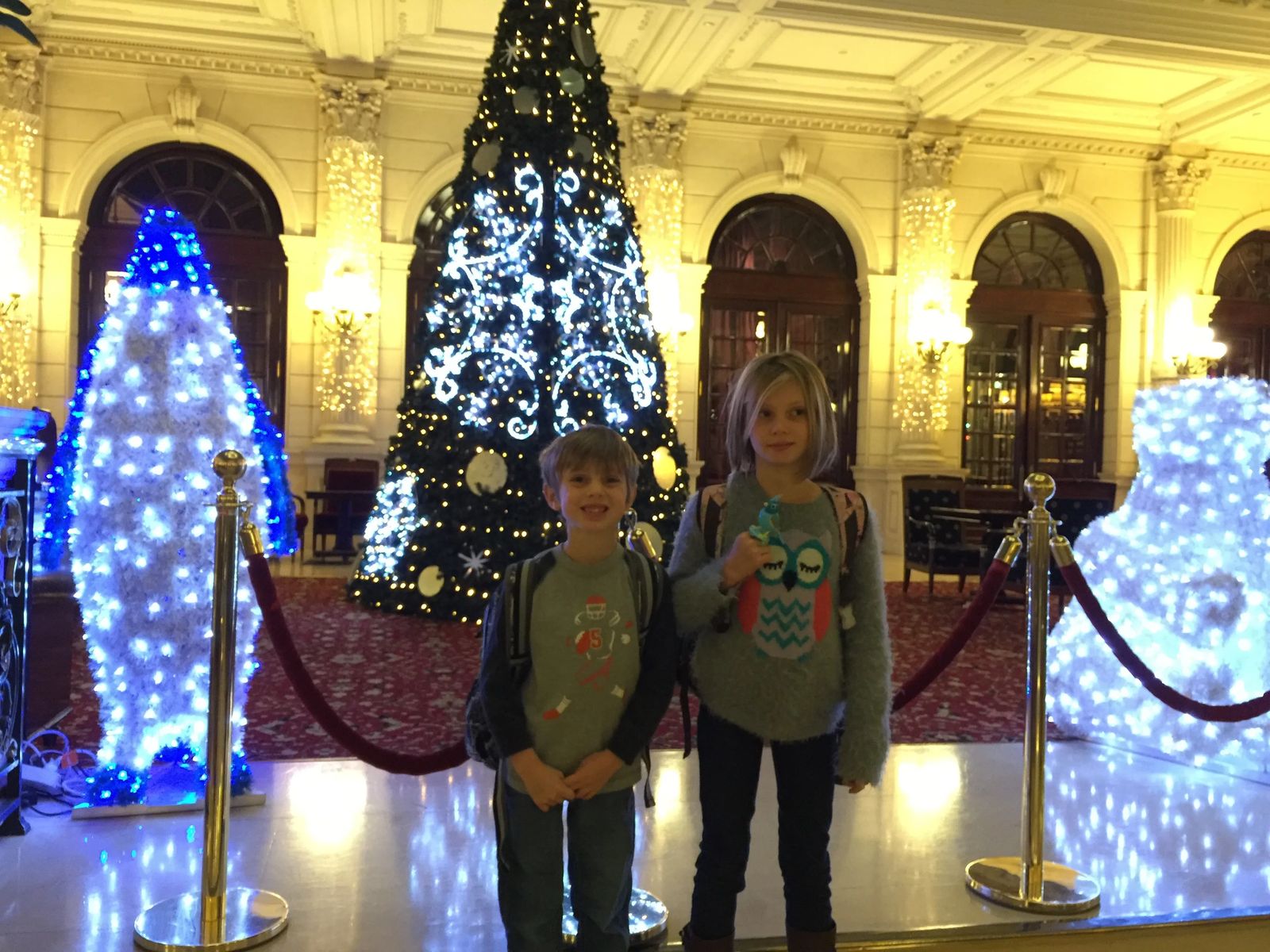 Security was tight at the hotel due to recent attacks around the city. I certainly didn't mind the extra time it took for security to go through my bags whenever we entered the hotel. Plus, it gave the kids extra time to linger around the Christmas decorations that filled the lobby.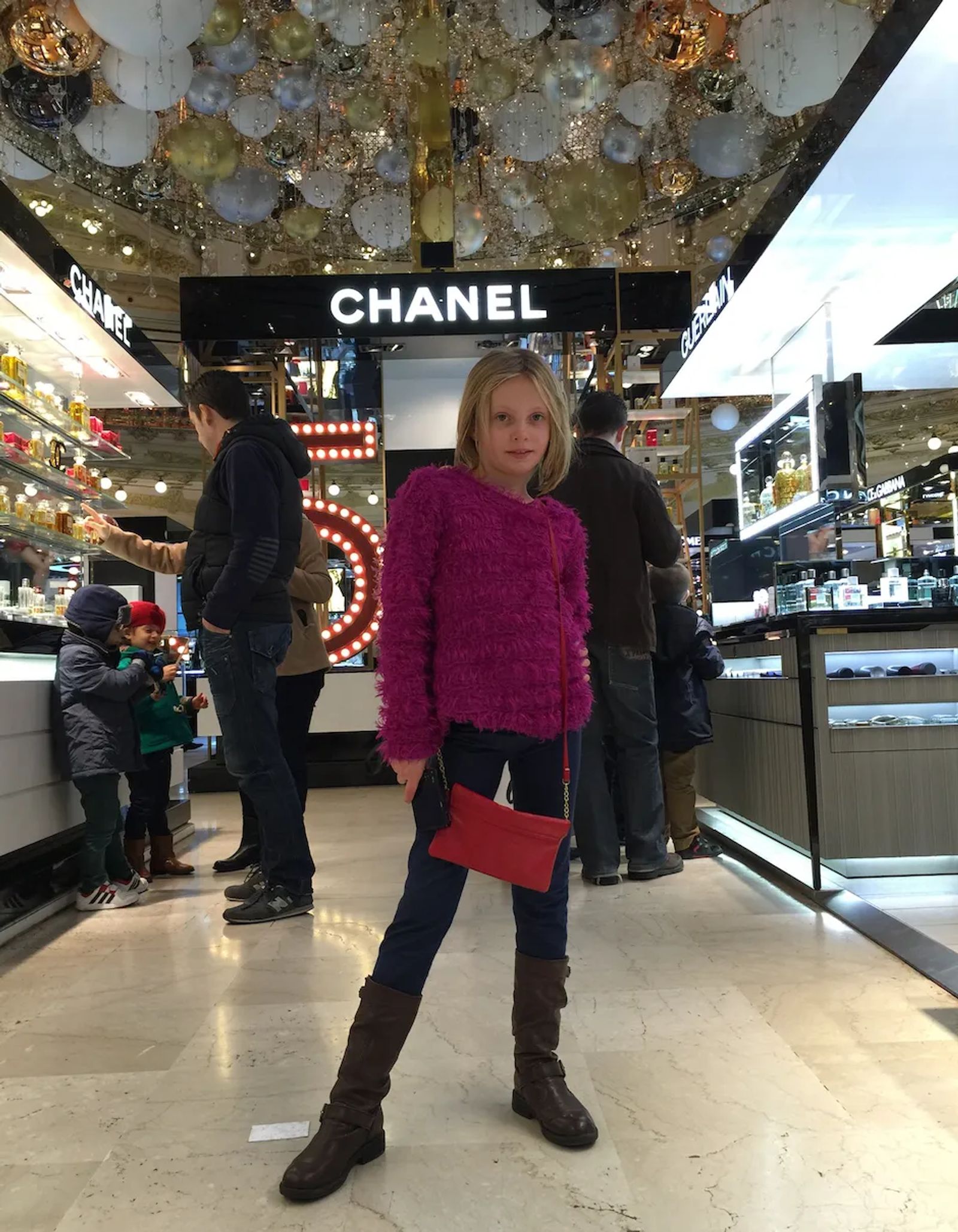 When we arrived back in our room, it was time to get ready for bed but this is where our little trip went south. My son lost a tooth while brushing his teeth and dropped it. Initially we thought the tooth went down the drain which naturally caused some tears. However, my daughter decided to take a look under the vanity and violà! There it was gleaming in all of its baby tooth milky white glory. However, that isn't where disaster ended.
Around midnight my son woke up with every travelers nightmare; a stomach virus. Unfortunately, it continued all night and through the next day. This is where the hotel really stepped up to the plate and showered us with kindness and concern. They brought my son little toys, called to check on him numerous times and even offered to call a doctor. They were truly concerned and even allowed us to take snacks and drinks from the lounge to the room for him. Although my son was confined to the room, we took turns taking our daughter out to see sights.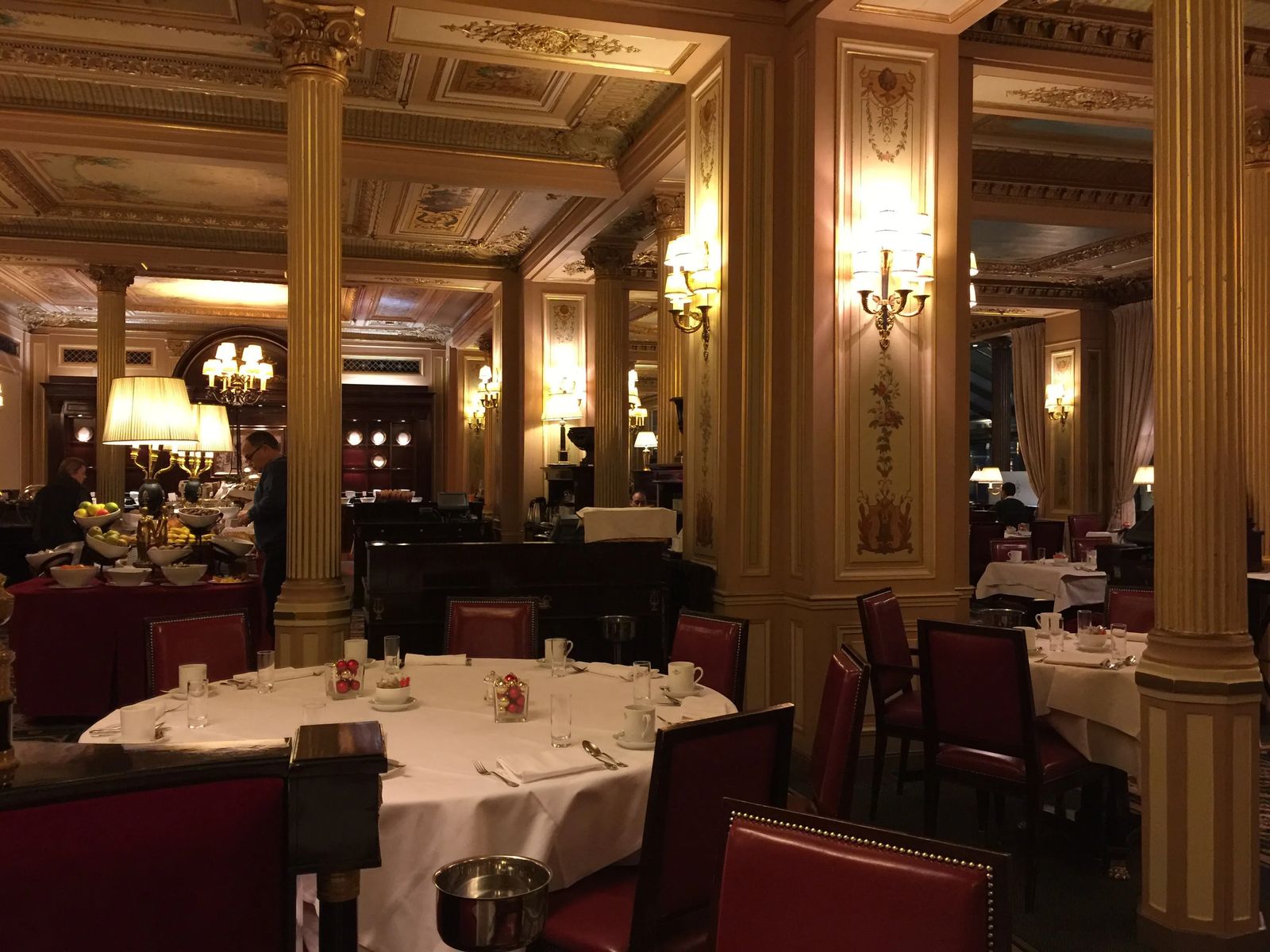 Breakfast is served at Cafe de la Paix
Can't wait to return!
Overall, we immensely enjoyed our stay at InterContinental Paris Le Grand Hotel. The location is perfect, the staff is hands-down amazing, the decorations are spectacular and the hotel itself is stunning in all of its historic glory. The hotel recognized my Ambassador status at check-in and we received all the benefits that make it worthwhile. I cannot wait to return!
You can visit InterContinental Paris Le Grand for booking information.

2 Moms Travel
Thank you so much for coming to our site and interacting with us! We love sharing our travel experiences and hope we can inspire you to travel! When the blog first started, LGBT travel with kids wasn't as prevalent as today. We love that sharing our stories has encouraged others to travel not only within the United States, but all over the world! Because our itineraries have been popular with our readers, 2 Moms Travel now is also an official travel company!
© 2019 2 Moms Travel. All Rights Reserved.