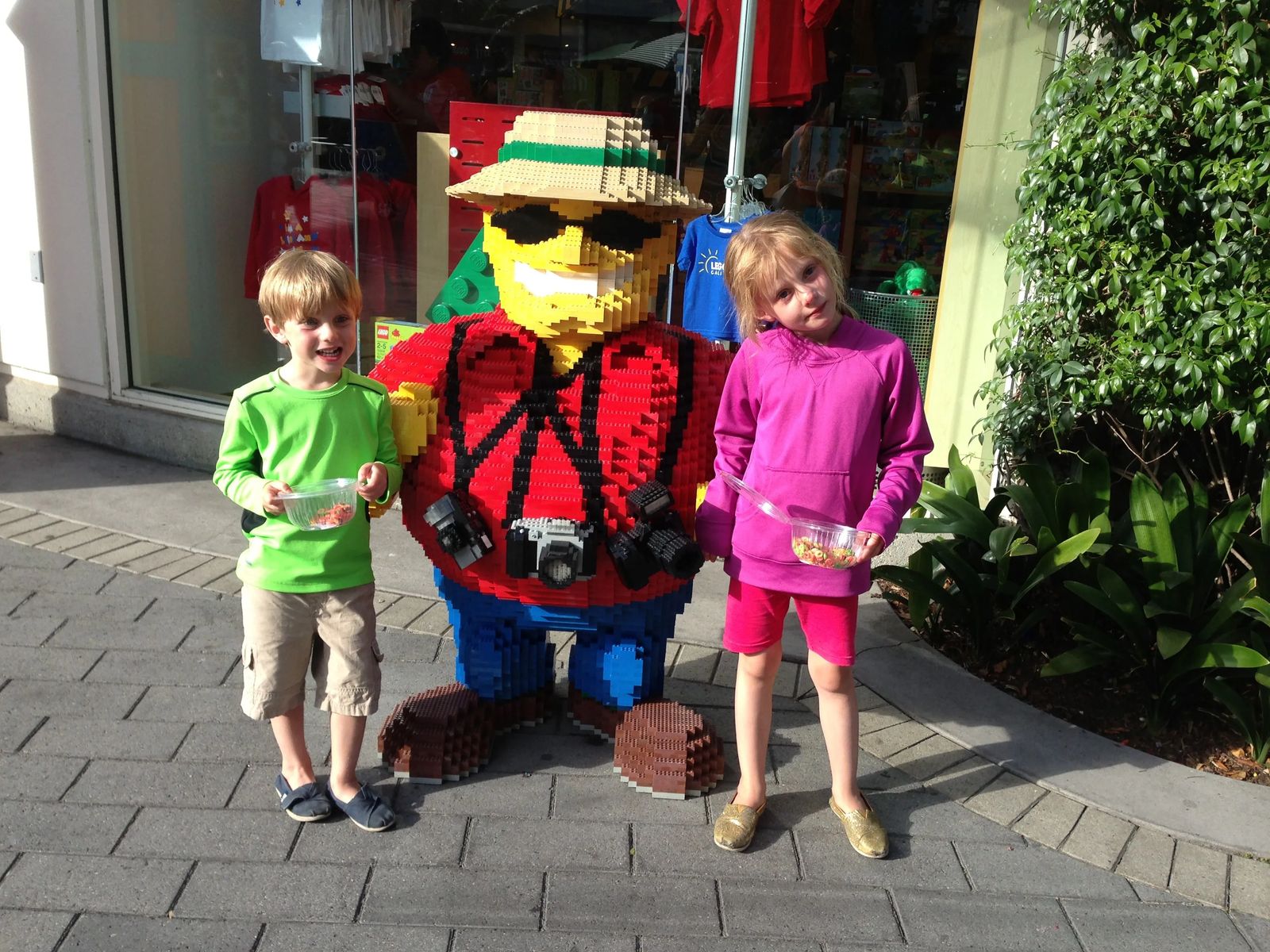 CA LEGOLAND – Buy 1 day; get 4 FREE!
I love travel deals – anything to help the burn in my wallet is a major score! Today I came across this awesome travel deal for the California LEGOLAND: Buy 1 day and get 4 free! Sound too good to be true? It's true! I had to read the offer 5 times to make sure my eyes weren't deceiving me or there wasn't some ultra fine print with weird restrictions. The offer is just as it reads: Buy 1 day and get 4 FREE! AND you don't have to scramble and use them over Spring Break (because you probably already have plans…). You have until October 30, 2016 to use them. The ONLY caveat:the days must be consecutive. I am not sure how long this offer will last, so if you have any inclination of being in the San Diego area up until the end of October, I would definitely consider this offer. LEGOLAND is such an awesome place and my kids seriously love it more than Disneyland. Heck, I do too.
There is so much to do and see here that one day is definitely not enough time so you will want to take advantage of this offer…even if you only use 2 days.
Check out the LEGOLAND website to see this incredible online exclusive offer.

2 Moms Travel
Thank you so much for coming to our site and interacting with us! We love sharing our travel experiences and hope we can inspire you to travel! When the blog first started, LGBT travel with kids wasn't as prevalent as today. We love that sharing our stories has encouraged others to travel not only within the United States, but all over the world! Because our itineraries have been popular with our readers, 2 Moms Travel now is also an official travel company!
© 2019 2 Moms Travel. All Rights Reserved.