Missoula is the Perfect Destination for your Wedding!
Dream of getting hitched under the big sky in Missoula, Montana? Well you should! Now that same-sex marriage is legal in our state, Missoula is the perfect destination for your gay wedding (update: it's legal in all 50 states!). What makes Missoula so ideal? The community's openness for embracing everyone regardless of their sexual orientation means you won't have to worry about feeling awkward or discriminated against on your big day. Whether you are seeking a formal black-tie event or a more laid back affair, Missoula and the surrounding area offers a range of venues for you to showcase your love in front of family and friends. Imagine your wedding with a backdrop of awe-inspiring snow-capped mountains or in a field of wildflowers with a sparkling river flowing nearby. Same-sex couples coming to Missoula will be delighted with the variety of activities available such as rafting, fishing, horseback riding and hiking and there is a venue for every budget ranging from the uber luxury to ultra simple at the county courthouse. Don't overlook this city and don't forget your cowboy boots!
There are a few things you should know before you tie the knot: Montana does not have a waiting period to get married, but you must be 18 years of age. Basically, you can go into the courthouse, apply for your license and get married that afternoon (before someone changes their mind). In all seriousness, this makes it easier for people coming in from out-of-state to get married here. If you are not a Montana resident, you must get married in the county you applied for your license. There is one caveat: If the brides are under the age of 50, proof of a Rubella blood test must be submitted. However, both parties (bride & bride in this case…) may choose to read and sign an Informed Consent/Waiver. This form may be obtained from the Clerk of District Court in any county in the State of Montana. It is important to check the Missoula Clerk of District Court website for the most up-to-date information.
Now that I have your attention and consideration of getting hitched in Missoula, here are my top 5 venues where you could have your same-sex wedding of a lifetime.
Luxury
The Resort at Paws Up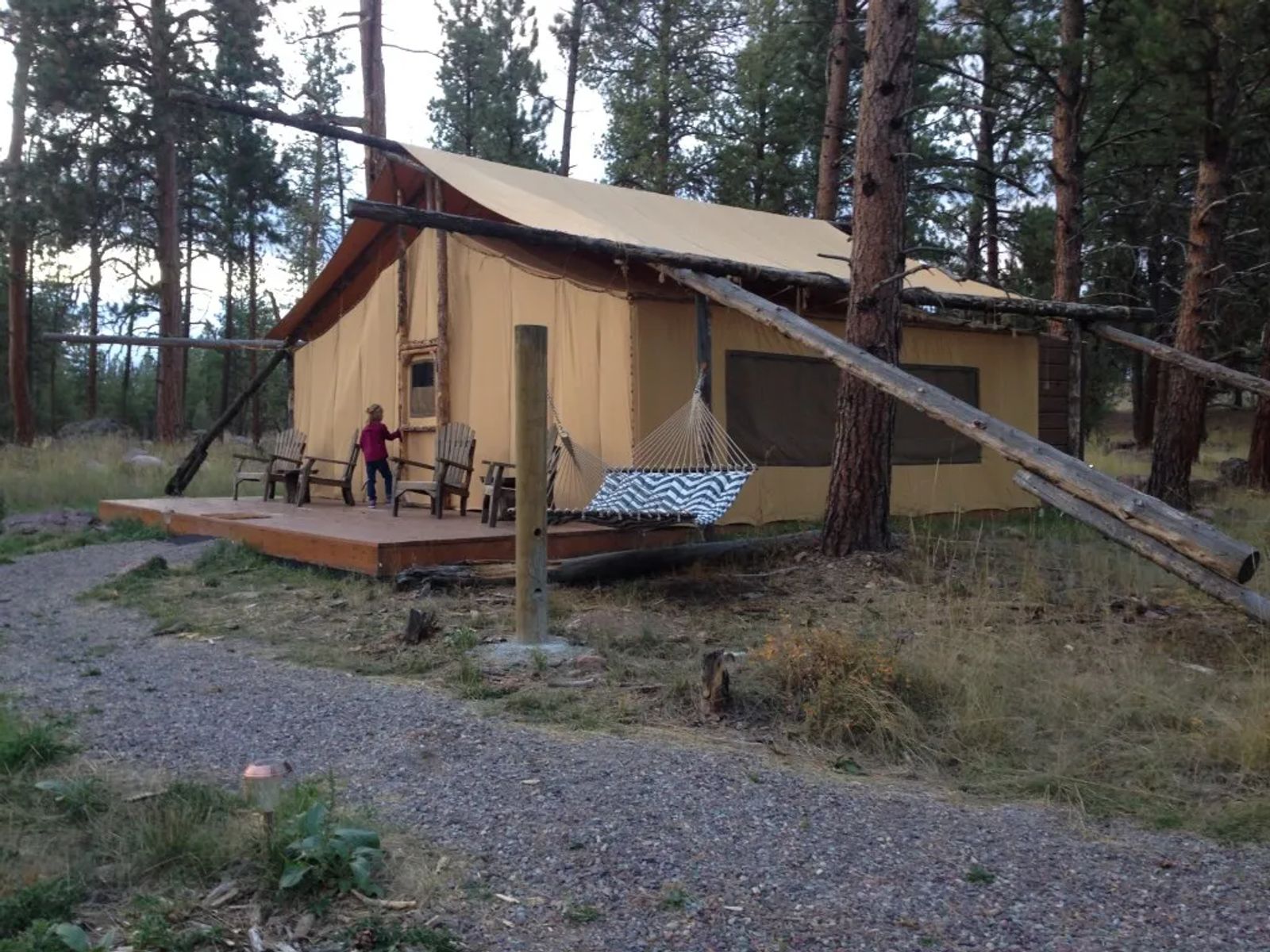 Known as just Paws Up to locals, this luxury resort is perfect for those with a large (or rather unlimited…) budget. Every single detail will be taken care of and you and your guests will be pampered in every way imaginable. Also, not only do they treat the adults like royalty, they dote on the kids like they are their own. If I had the budget, I would reserve one of their private luxury camps and treat my friends and family to a weekend of 'glamping'. Glamping is camping in ultra-luxury style complete with your own butler and private dining pavilion. Oh, and the beds are so comfortable that it is impossible to get up and you may wind up missing your own wedding! Paws Up is also pet-friendly and huge supporters of the Humane Society of Missoula. That is a big plus in my book. See their website for more information: http://www.pawsup.com/
High End
Double Arrow Ranch
This charming resort nestled in the heart of the Seeley Swan Valley, offers guests a romantic yet authentically western atmosphere that won't disappoint. The scenic mountain location lends itself to beautiful Montana weddings whether you are looking for a formal or casual affair. The Double Arrow's main focal point is its massive stone fireplace surrounded with rocking chairs where guests can interact with one another and share the warmth. Every season is special with snowmobiling and skiing in the winter (a must try is their horse drawn sleigh ride) to white water rafting, hiking and fishing in the summer. You will get a complete Montana wedding experience at Double Arrow Resort. See their website for more information: http://www.doublearrowresort.com/Groups/best_destination_weddings.asp
Mid-Range
Fairmont Hot Springs Resort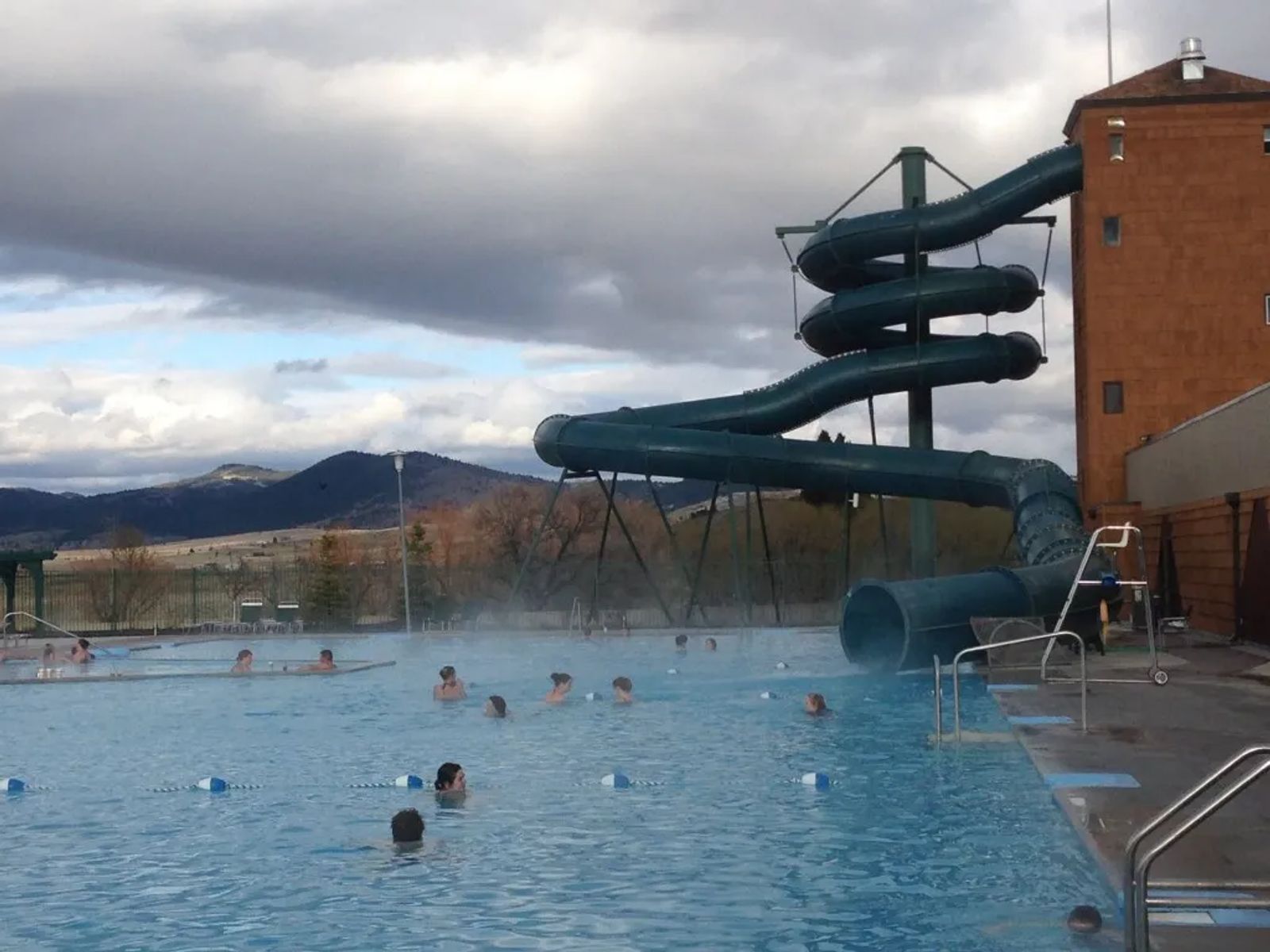 Although Fairmont Hot Springs is not in Missoula County, it's a beautiful and easily accessible 1.5 hour drive east from Missoula. Our family often comes here to relax in the hot pools after a day on the slopes at Discovery Ski Area. The Native Americans considered hot springs to be medicinal and many people to this day swear by the healing powers of natural hot springs. Fairmont Hot Springs has two over sized Olympic swimming pools and two mineral soaking pools. One each is located indoors and outdoors. They recently underwent a massive facelift and renovation which was desperately needed as it was getting pretty shabby. Now the rooms and exterior feel fresh and updated. This is an extremely popular destination year-round not only for weddings but conferences and reunions and they can book up months in advance. One thing to note is Fairmont Hot Springs is located in Silver Bow County and if you are not a Montana resident, you will need to obtain your license for marriage in that county. The Silver Bow County website isn't as detailed as Missoula County so you may need to go in person or call for more information. Here is the link for Fairmont Hot Springs Resort: http://www.fairmontmontana.com/
DoubleTree Hotel by Hilton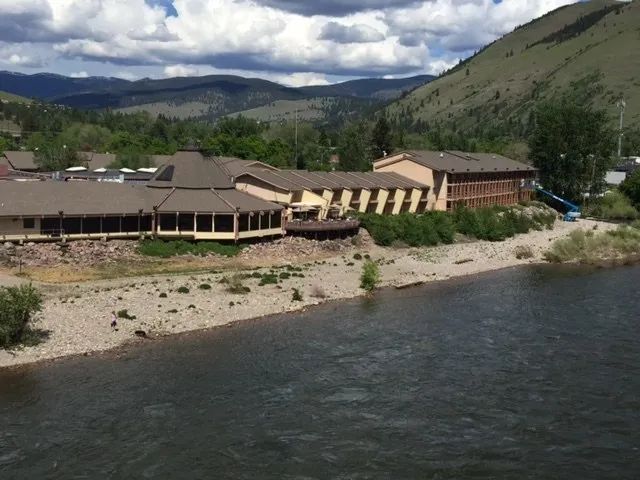 Hilton Hotels continue to be a leader in the hotel industry with their leading diversity policies and DoubleTree Hotel by Hilton Missoula is no exception. This popular hotel located on the banks of the Clark Fork River and within walking distance of downtown Missoula, will make you and your guests feel truly special. This is also a popular location for conferences and reunions so make sure you check with them well ahead of time should you think about using this venue. The restaurant on-site, Finn & Porter, is extremely popular with locals and features a rotating seasonal menu with locally grown ingredients. Their outdoor deck overlooks the Clark Fork River and is the perfect spot to watch anglers fly-fishing or the occasional beaver working on it's dam! See their website for more information: http://doubletree3.hilton.com/en/hotels/montana/doubletree-by-hilton-hotel-missoula-edgewater-RLMV-DT/index.html
Simple and Least Expensive
Missoula Clerk of District Court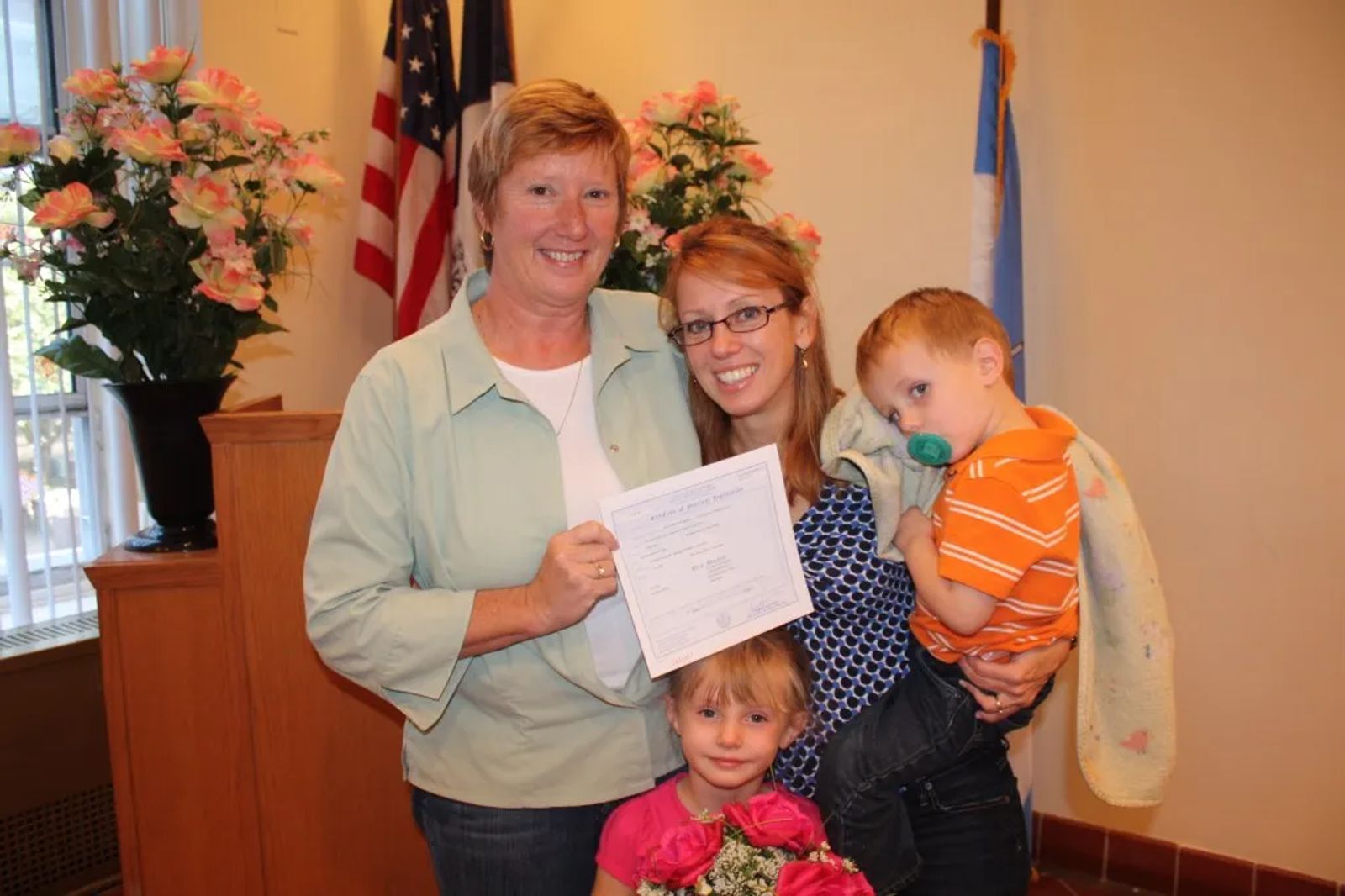 Should you wish to save your money (to explore Montana more in depth perhaps?), the Missoula Court House is an excellent choice for the budget conscious. Like I mentioned earlier, Montana does not have a waiting period once you apply for your license. With a little planning, you can reserve a Justice of the Peace to preside over your "I-Do's" and make it official in an afternoon leaving you with more money in your pocket and less stress of planning a full-scale wedding. You can even prepare your own Declaration of Marriage and declare your own marriage valid once you obtain your license. It doesn't get any easier than that. See the Missoula Clerk of District Court website for the most up-to-date information: http://www.co.missoula.mt.us/coc/services.htm
The views expressed herein are my own. I would be more than happy to share any further information about photographers, caterers and any other questions you may have.

2 Moms Travel
Thank you so much for coming to our site and interacting with us! We love sharing our travel experiences and hope we can inspire you to travel! When the blog first started, LGBT travel with kids wasn't as prevalent as today. We love that sharing our stories has encouraged others to travel not only within the United States, but all over the world! Because our itineraries have been popular with our readers, 2 Moms Travel now is also an official travel company!
© 2019 2 Moms Travel. All Rights Reserved.