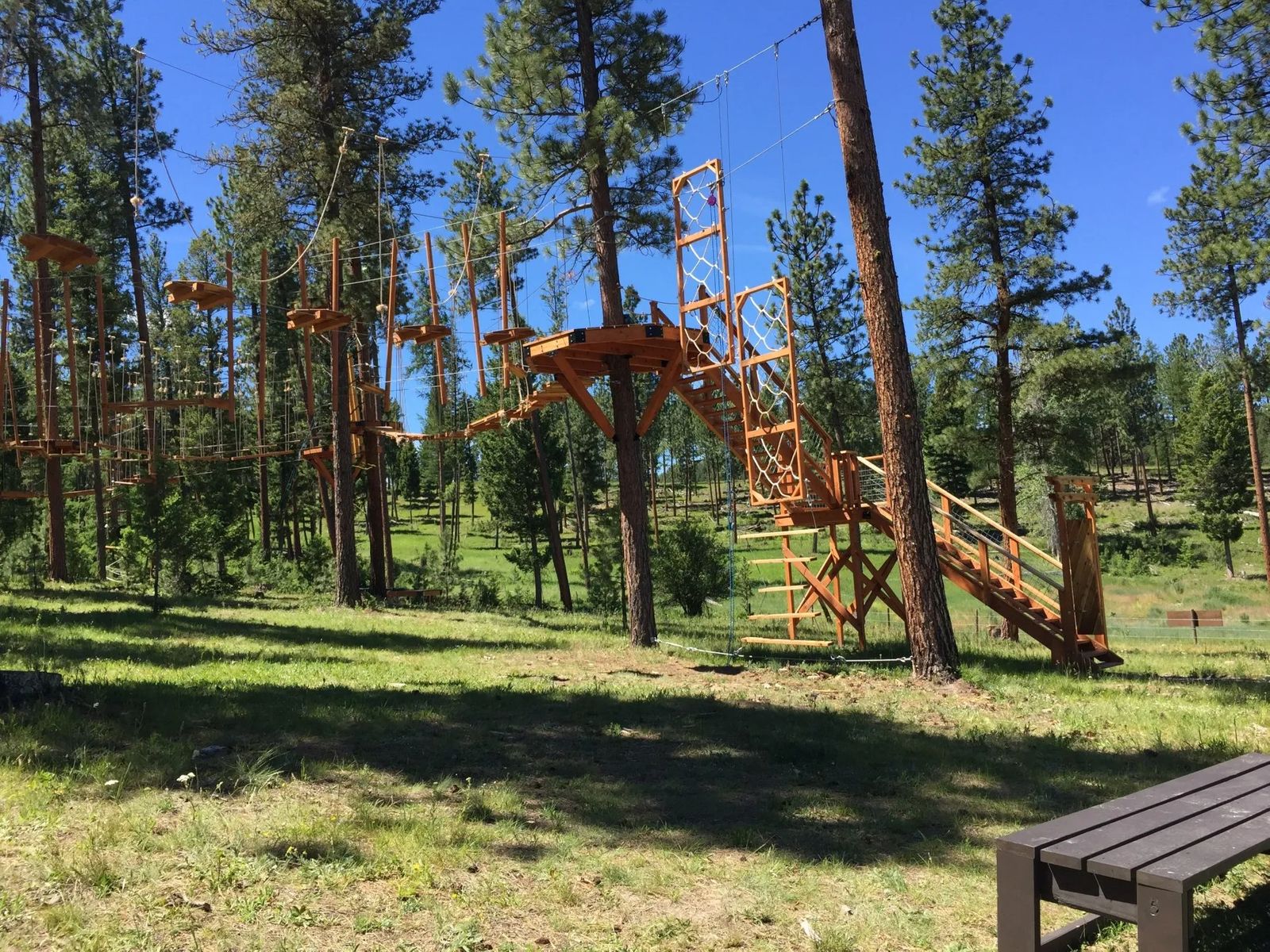 Reach New Heights at The Resort at Paws Up
My family was recently invited to try the new Sky Line Aerial Adventure Course at The Resort at Paws Up. Located outside of Missoula, Montana, Paws Up is a luxury working ranch resort set on 37,000 acres where ultimate luxury and outdoor adventure graciously collide. We are fortunate to live within 40-minutes of the resort and is our go-to place for an amazing 'staycation'.
Challenge your mind and body
Besides having the most luxurious accommodations you can imagine (seriously, the most comfortable beds EVER and Architectural Digest worthy decor), what is so impressive about Paws UP is the amazing array of activities offered to guests of all ages. The latest noteworthy activity to debut this summer is the Sky Line Aerial Adventure Course. This rope course nestled in the middle of the forest, is designed to propel guests to new heights and push boundaries both physically and mentally. The course features a series of platforms, towers and ropes with varying degrees of difficulty and heights (the tallest platform peaks out at 40 feet!). The course has been all the talk, and I have been dying to take a tour! When an offer was extended for my family to come out and give it a try with lunch at Trough afterwards, I couldn't answer YES fast enough!
The course will push your physical and mental boundaries
Fortunately, we had amazing weather the day of our adventure. The day before was awful with high winds and scattered rain blanketing the whole area; conditions not conducive to teetering perilously 20-40 feet off the ground on ropes and cables. In fact, the course will shut down in inclimate weather. The night before I laid out comfortable, loose fitting clothing so we could just jump in the car after breakfast and make the beautiful drive to the resort. We were all bubbling with excitement but especially our kids, Isabelle (9 years) and Isaac (8 years). Spending a day on a rope adventure course was right up their ally and they were up for a challenge especially if that challenge involved the parents!
We were told to meet at the Wilderness Outpost for check-in. The all-new Wilderness Outpost is not only the hub of the activities center but is an impressive 11,000-square-foot rural boutique featuring the finest of retail goods (they carry Will Leather Goods!) and even local art. Oh my goodness, retail therapy at its finest!
Check-in was a breeze and we were immediately introduced to our guides, Ian and Brandon. Most activities are scattered about the resort and the Sky Line Adventure Course is no exception. We loaded up in a resort van and headed out for an 8-minute drive to the course. Once the course came into view, the excitement chatter definitely amped up! Looming through the forest we saw the most amazing display of cables and ropes connecting platforms and obstacles from tree to tree. Admittedly, I felt a little nervous flutter in my stomach. I do have to say, if you are terrified of heights, this might not be an activity for you; or go ahead and give your mental stamina the ultimate workout!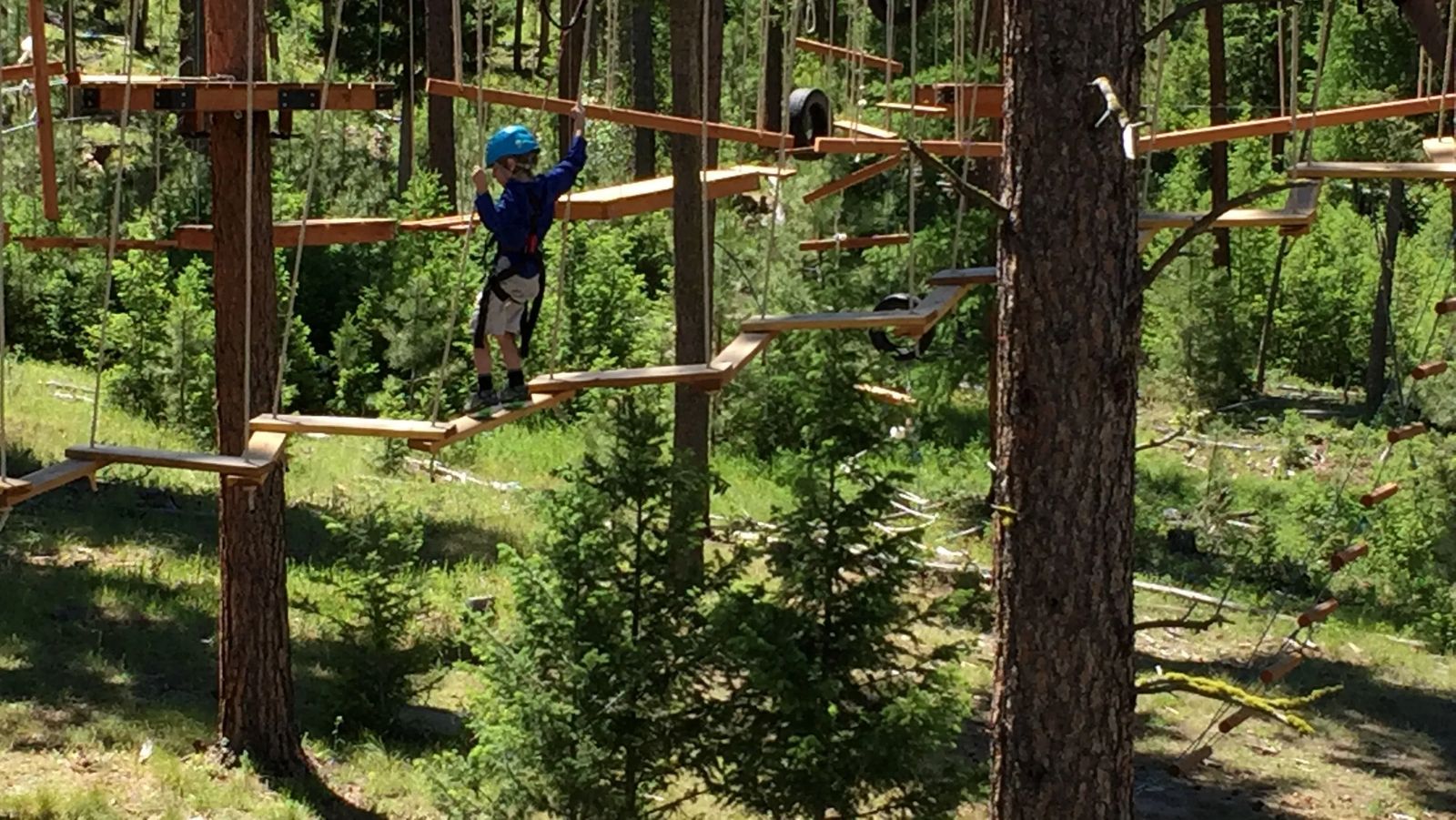 You will be clicked-in at all times
After piling out of the van, Ian and Brandon rounded us up to a little deck where gear was neatly organized. First round of business was a safety briefing. Next, we were given special equipment that would allow us to safely navigate the course. This included a helmet, harness and lanyards. The Sky Line Adventure Course uses 'smart belay technology' which is a system of interconnected carabiners that keeps you clicked in at all times. Good. I wasn't up for any form of 'free-falling' if you know what I mean. The click-system takes a bit getting used to so we were ushered to a practice course that was a respectable 12-inches off the ground. Once we felt comfortable and trusted the equipment, we set-off to play amongst the tree-tops.
The course does have physical limitations (the mental limitations are all yours…) that must be adhered to for safety reasons. The minimum height is 48″ and minimum weight is 60 lbs. The maximum weight is 265 lbs. My son is definitely on the the minimum side and I was nervous about him navigating the ropes by himself. Luckily, Ian volunteered to stay with him and once I felt confident about using the gear correctly myself, I had no problem taking over.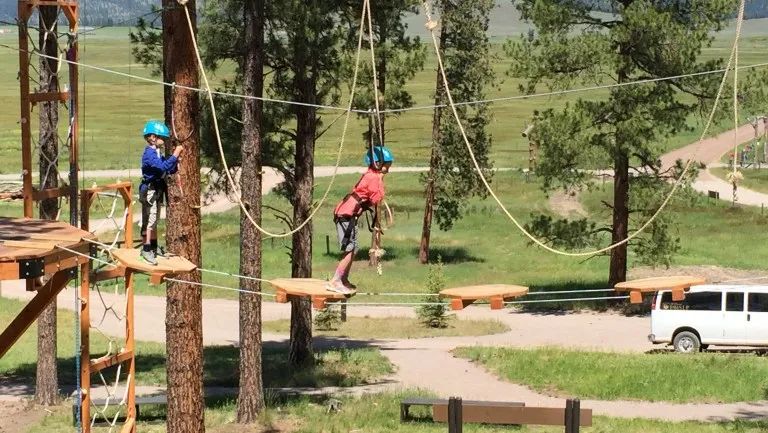 Great family bonding time
Once we got into the swing of things (literally), it was exciting to observe our varying degrees of nervousness and confidence. Isaac was totally up for the most difficult elements, while Isabelle struggled mentally but pushed herself to finish. Isaac truly embraced a leadership role as he continually offered loving encouragement and advice, especially to his sister when she was nearing a total mental breakdown on the middle of a cable 20-feet above the ground.
Paws Up really got it right with this course. It was so awesome to spend the day together outdoors as a family, challenge ourselves and each other, while surrounded by beautiful nature. We shared a lot of laughs and a few tears, but in the end bonded together as a team. We spent nearly 2-hours on the course and were not only exhausted but definitely famished at the end of our tour. We certainly welcomed the opportunity to have a delicious lunch at Trough, which serves up uniquely gourmet meals both buffet-style and made-to-order, with a western flair.
Canine Classic
In September we are excited to return to Paws Up for the 2016 Canine Classic. The owners of Paws Up, Dave and Nadine Lipson, are extremely passionate about animals and are hosts for this popular fundraiser in which all proceeds benefit the Humane Society of Western Montana. The Lipson's give back generously to the local community and the Canine Classic certainly demonstrates that commitment! This is hands-down my favorite fundraiser and Paws Up offers special local rates so my family loves to make a weekend out it (and we can play on the rope course again!). Heck, we are even encouraged to bring our canine companions! Click here to read more about the 2016 Canine Classic.
For more information about the Sky Line Adventure Course and reservations, please see The Resort at Paws Up website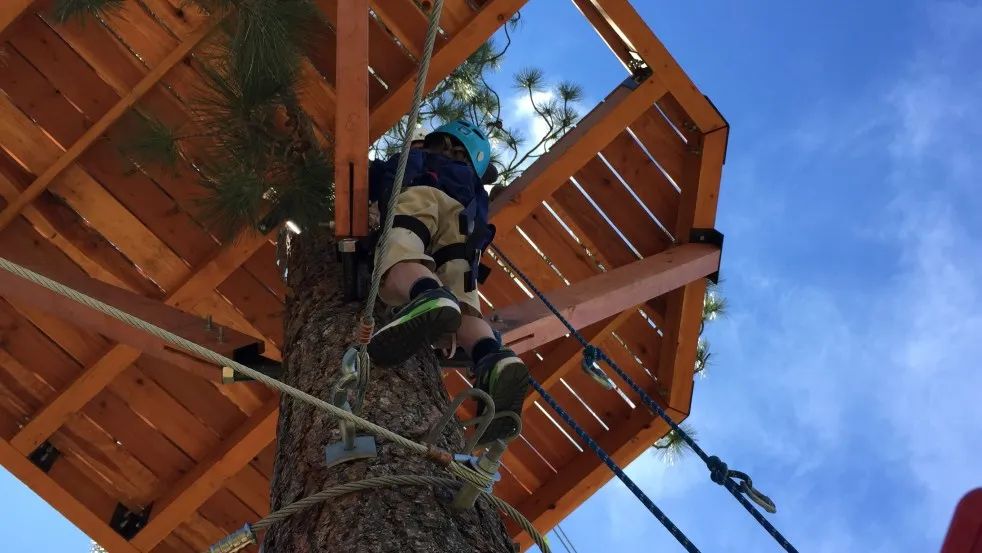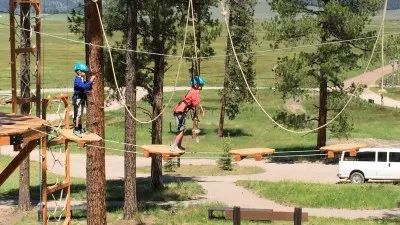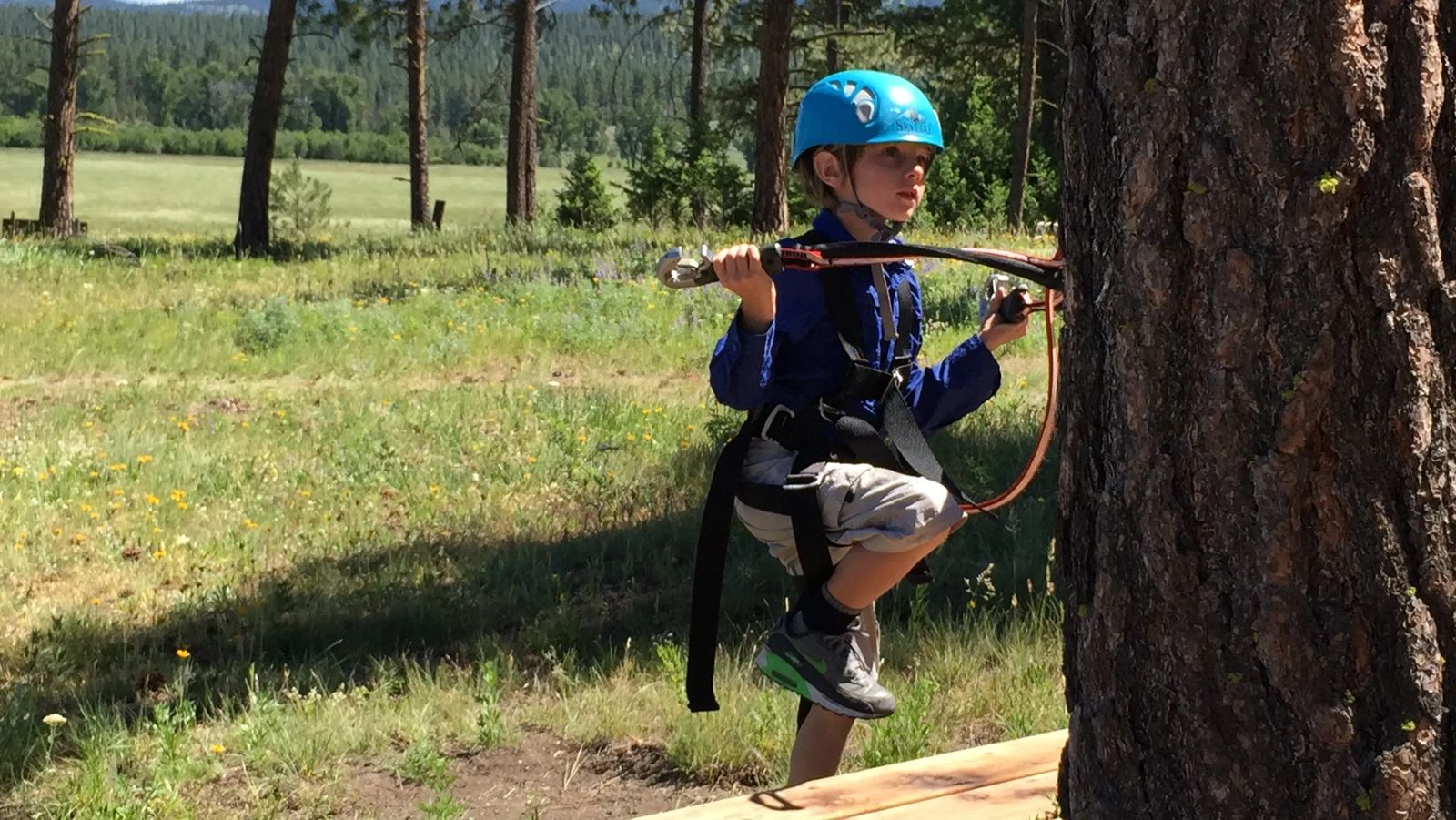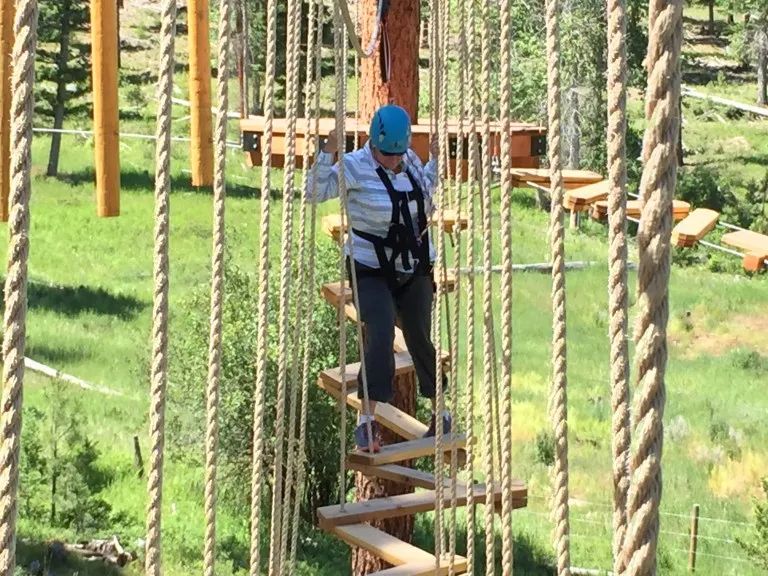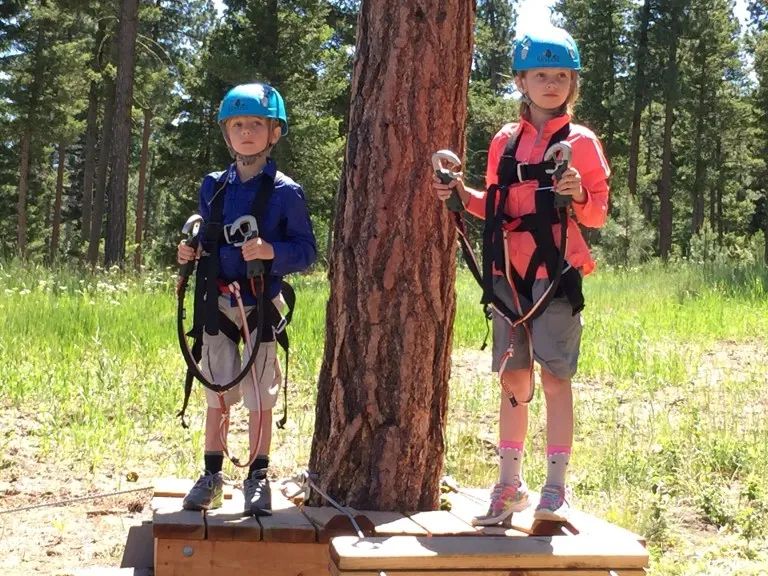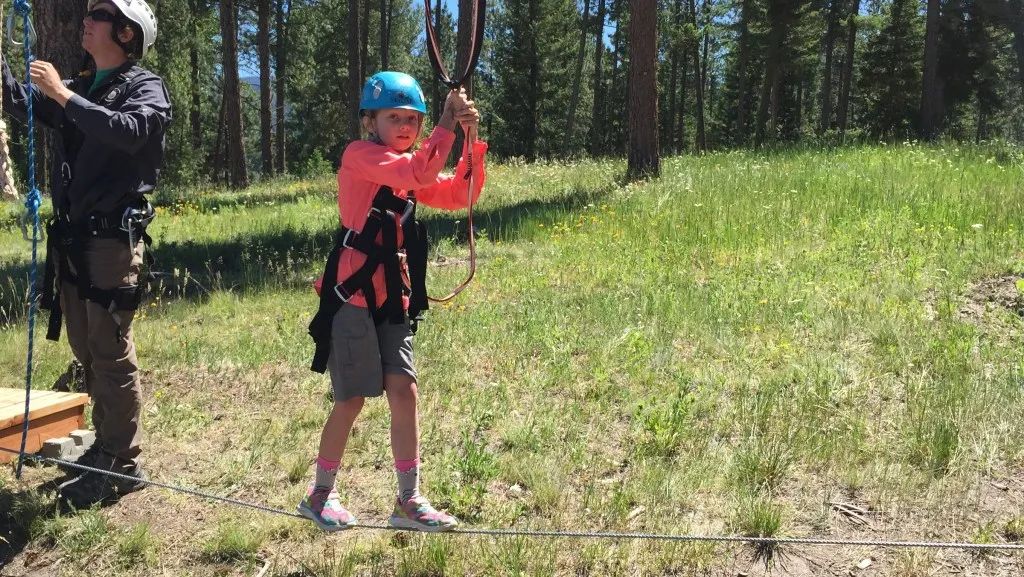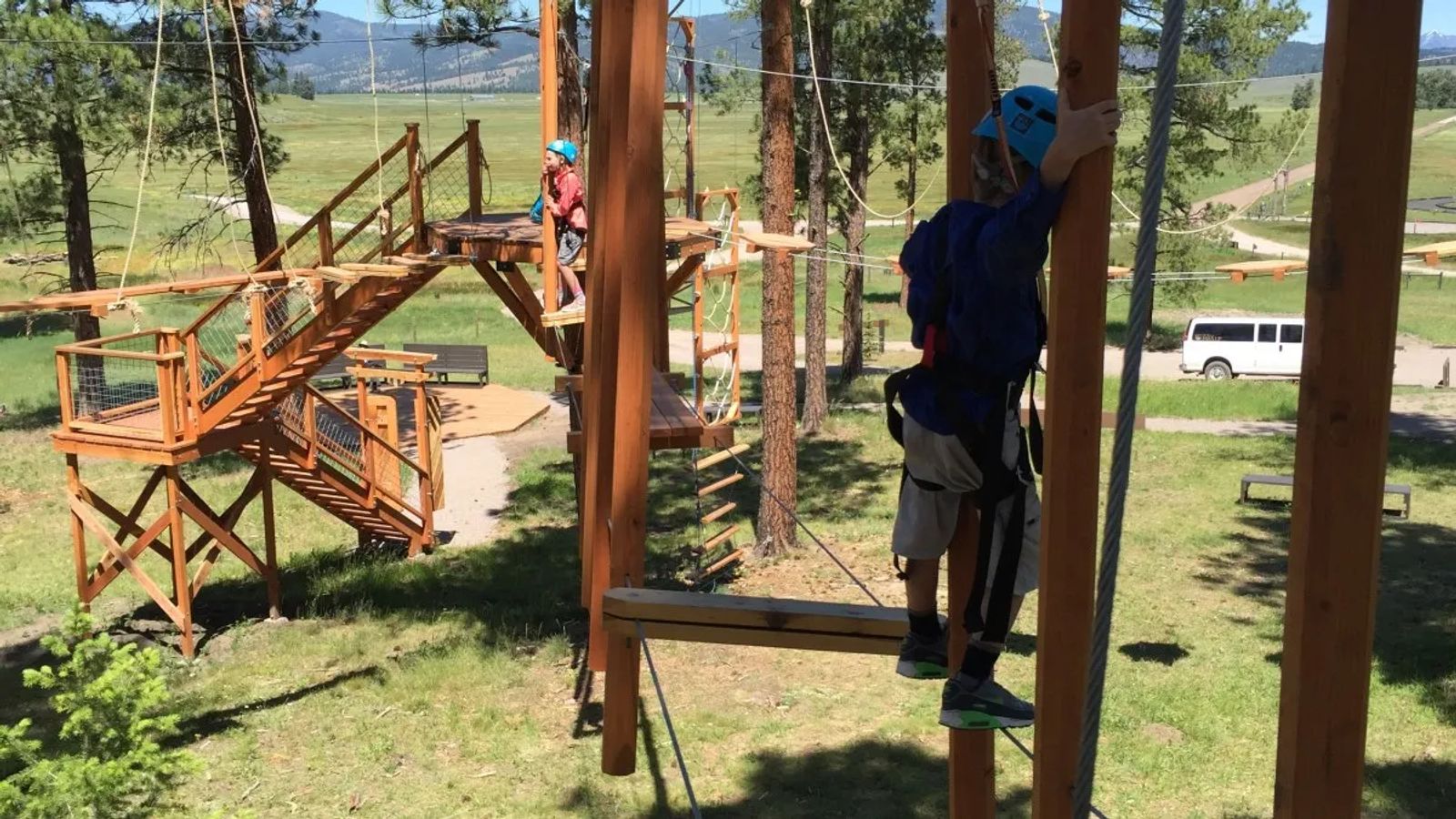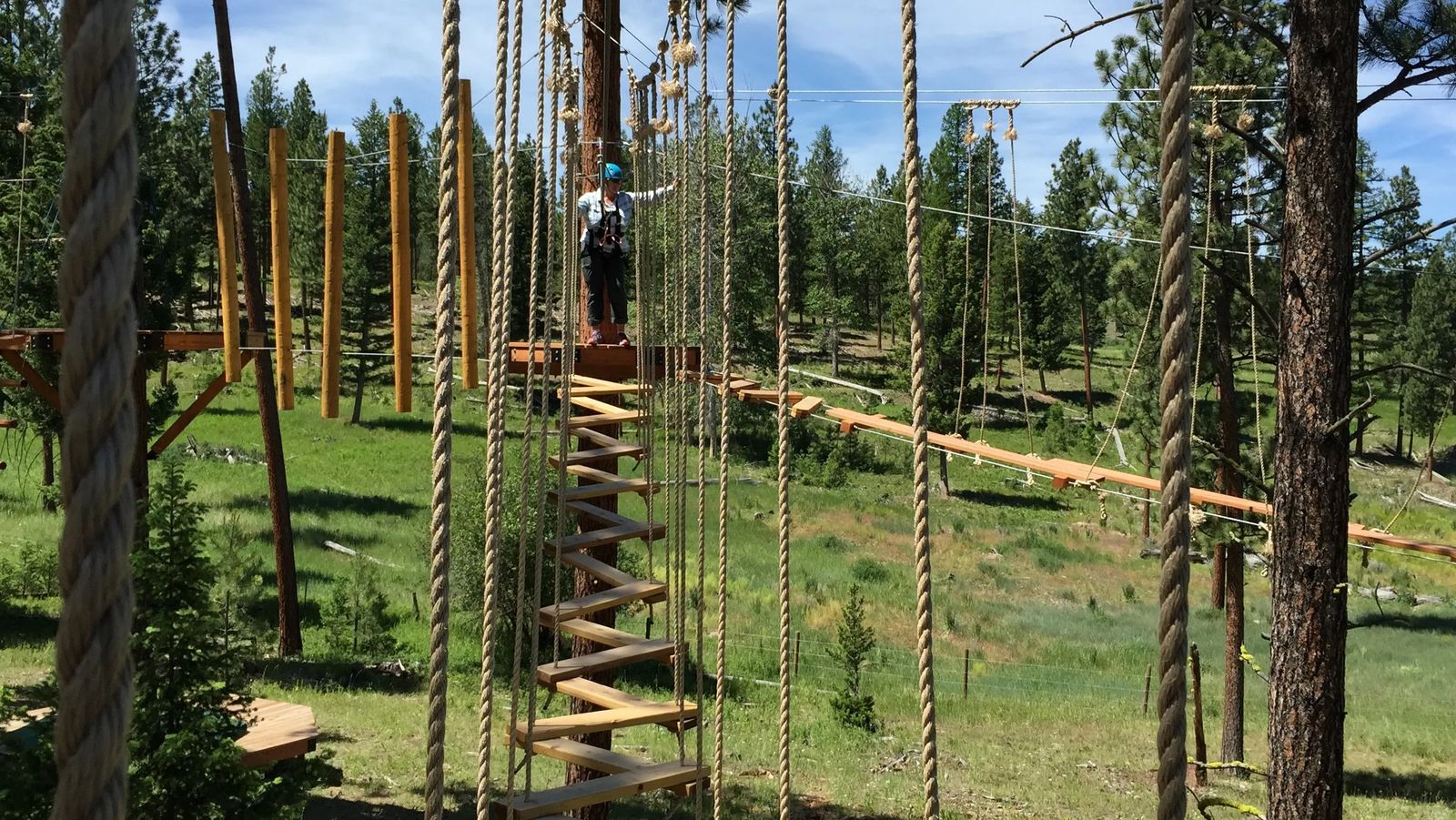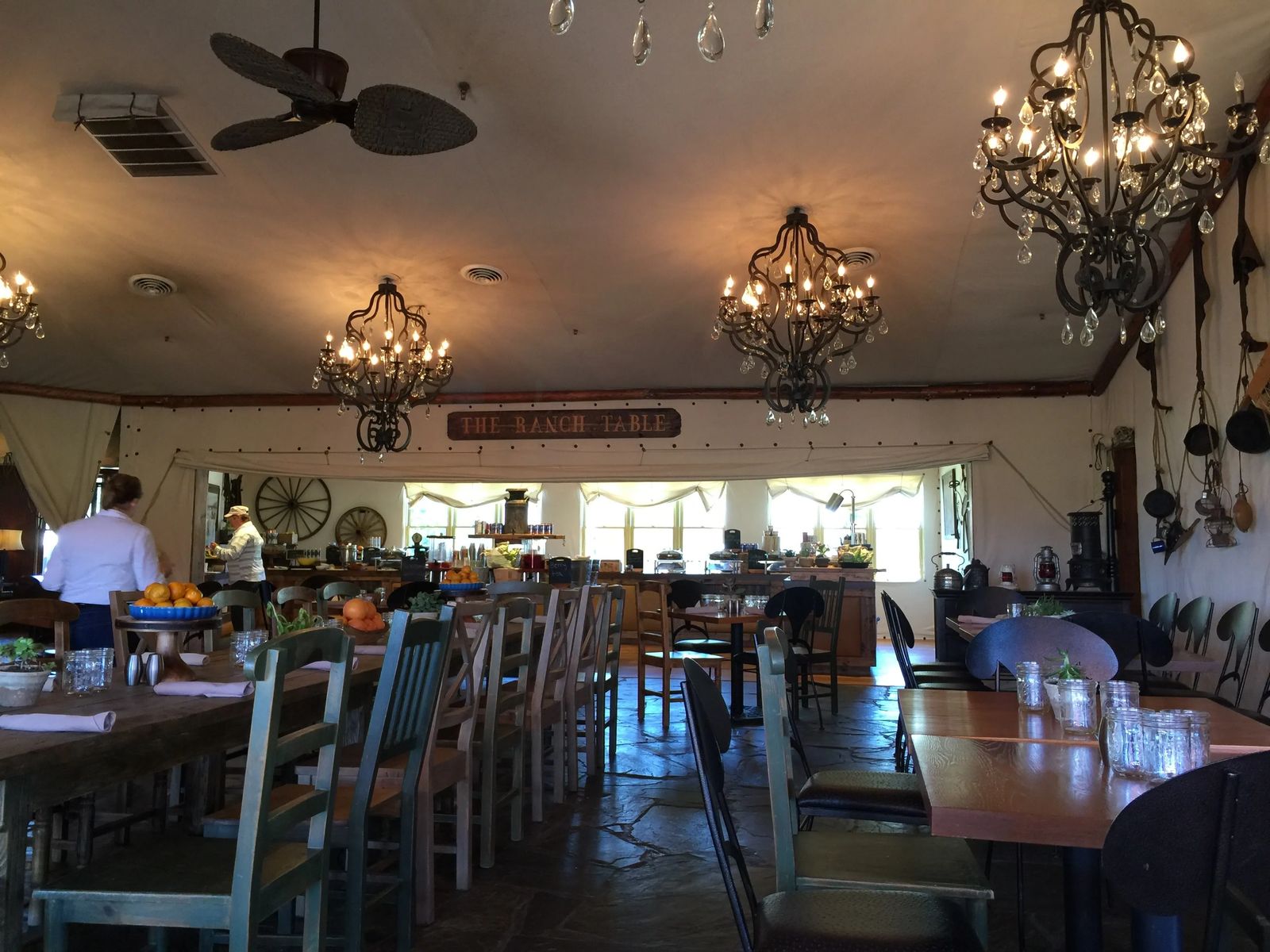 What Isaac & Isabelle Thought

2 Moms Travel
Thank you so much for coming to our site and interacting with us! We love sharing our travel experiences and hope we can inspire you to travel! When the blog first started, LGBT travel with kids wasn't as prevalent as today. We love that sharing our stories has encouraged others to travel not only within the United States, but all over the world! Because our itineraries have been popular with our readers, 2 Moms Travel now is also an official travel company!