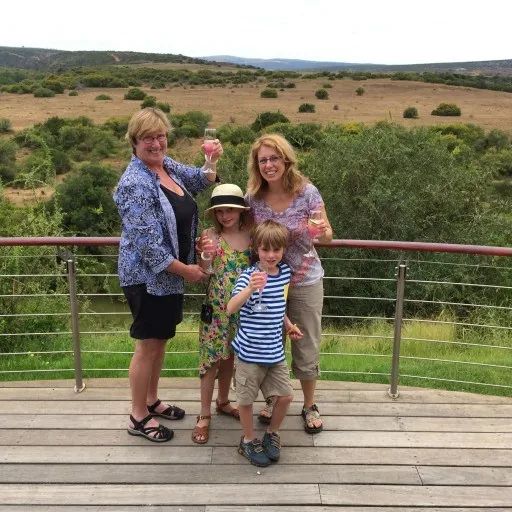 Shamwari is an Amazing Place for a Safari with Kids
We recently returned from an amazing trip to South Africa and we were so fortunate to be able to spend several nights at Shamwari Game Reserve. What makes this game reserve ultra special is its strong focus on conservation and it's family friendly. Finding a family friendly safari with a Big 5 experience in a malaria-free location (and where 2 moms can be 2 moms) is not an easy task. Shamwari was everything we could imagine and more. Within the reserve there are several lodges that mostly cater to adults but they have two specific lodges that are family friendly; Sarili and Riverdene and we had the opportunity to stay at both places. I admit, as nice and luxurious as both lodges are, if we have the opportunity to return, our preference would be to go back to Sarili.
Sarili just has that ultra-upscale feel and is quite intimate so you truly feel like part of the Shamwari family. Because of the intimacy of the lodge, I would say that parents might feel more at ease if their children are slightly older (elementary age and above). Riverdene has it dialed in for families with young kids as they have a large play structure, perimeter fencing (animals have free reign of the reserve), bigger pool, kids' club, and they have their highly educational Kids on Safari program. Our kids being 7 & 9 fit right in to either lodge comfortably. Honestly, they probably enjoyed the pool at Riverdene more as it's bigger but us moms' preferred Sarili.
Location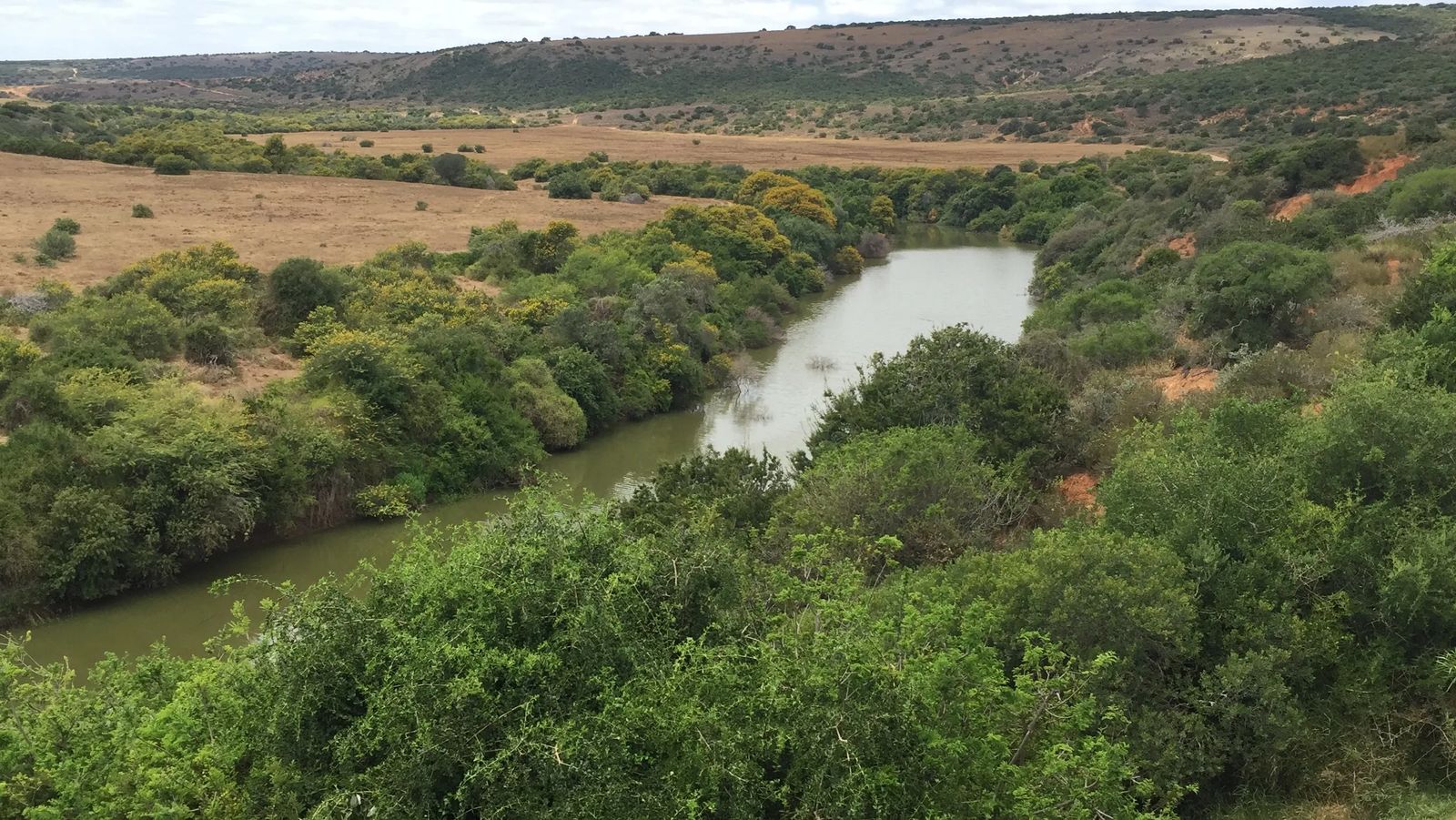 Sarili sits perched on an embankment that overlooks a river and savannah. The jaw-dropping views are expansive and the lodge itself is luxurious and well cared for. The staff was also hands-down amazing and although extremely professional and discrete, they were some of the most welcoming and friendly people we met on our holiday. They genuinely cared about the kids and enveloped them with warm hugs on a frequent basis. Our kids are all about hugs….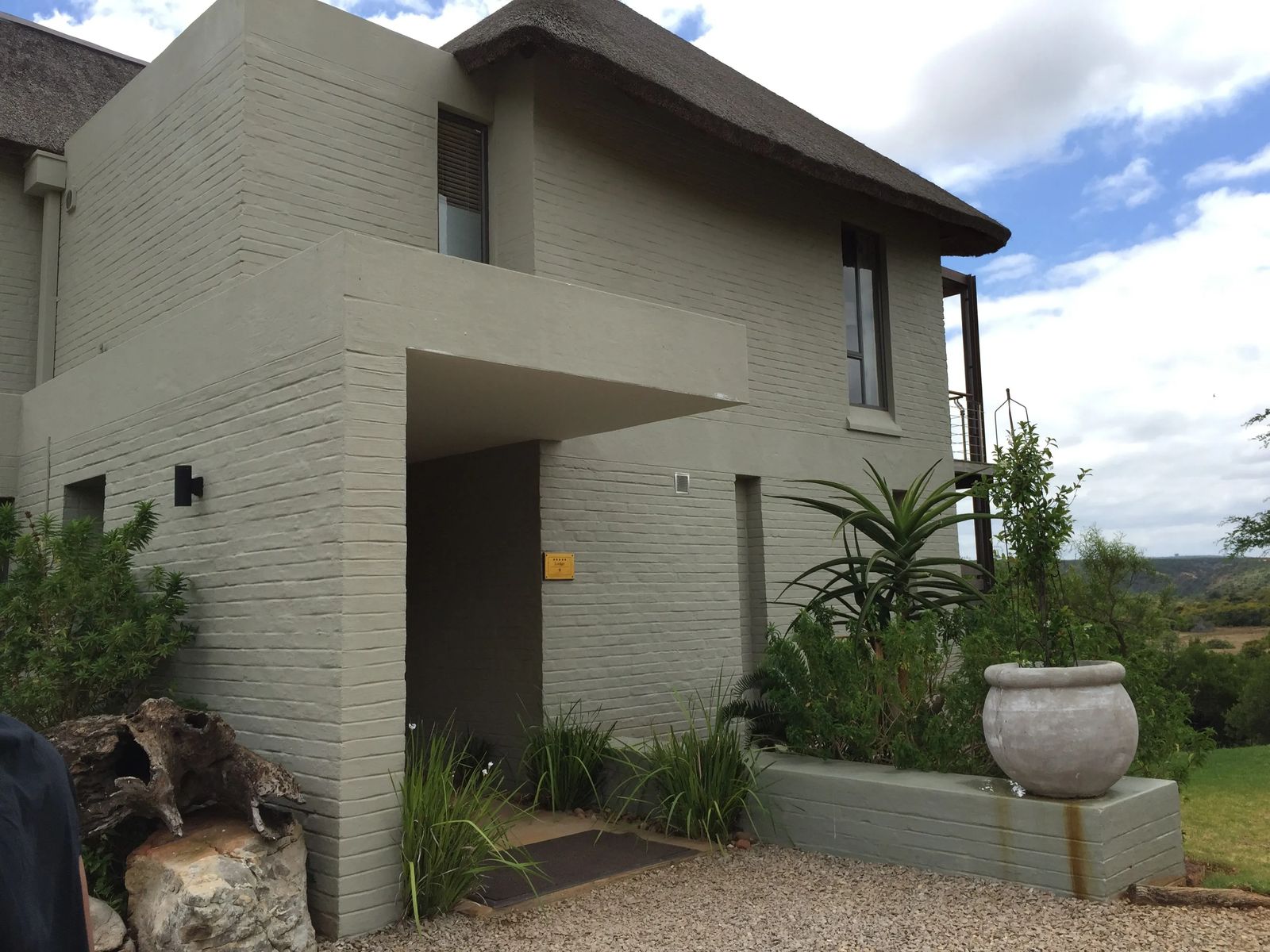 The lodge itself is quite understated by first appearances and in fact, it was not what I imaged a lodge would look like as we arrived. It's a bit drab looking on the outside, but walking into the entry I knew we had arrived! It just felt so calm, peaceful and inviting which was just what we needed after a hectic drive to get there. It was hot and I mean hot – December is their summer time and they were having a heat wave so the delicious welcoming drink was just what we needed to quench our thirst.
We were ushered into the living room which featured huge windows to allow light to stream in and offered amazing views. The décor and colors were quite soothing, with beautiful use of natural stone and African art was showcased on the walls. Because our room wasn't ready, we were offered to enjoy a gourmet lunch on the patio. Shamwari is all inclusive which means all meals and drinks (except alcoholic drinks) are included as well as 2 game drives a day. Being that I am a vegetarian I was slightly worried I wouldn't have much of a selection, if anything. Boy, was I wrong! Their menu included a large selection of vegetarian options! In fact, I felt like I had hit the epicurean jackpot! They really strived to meet everyone's dietary requirements. I was impressed! The kid's menu also appealed to my kid's picky palates and they were healthy which pleased us moms.
Slumber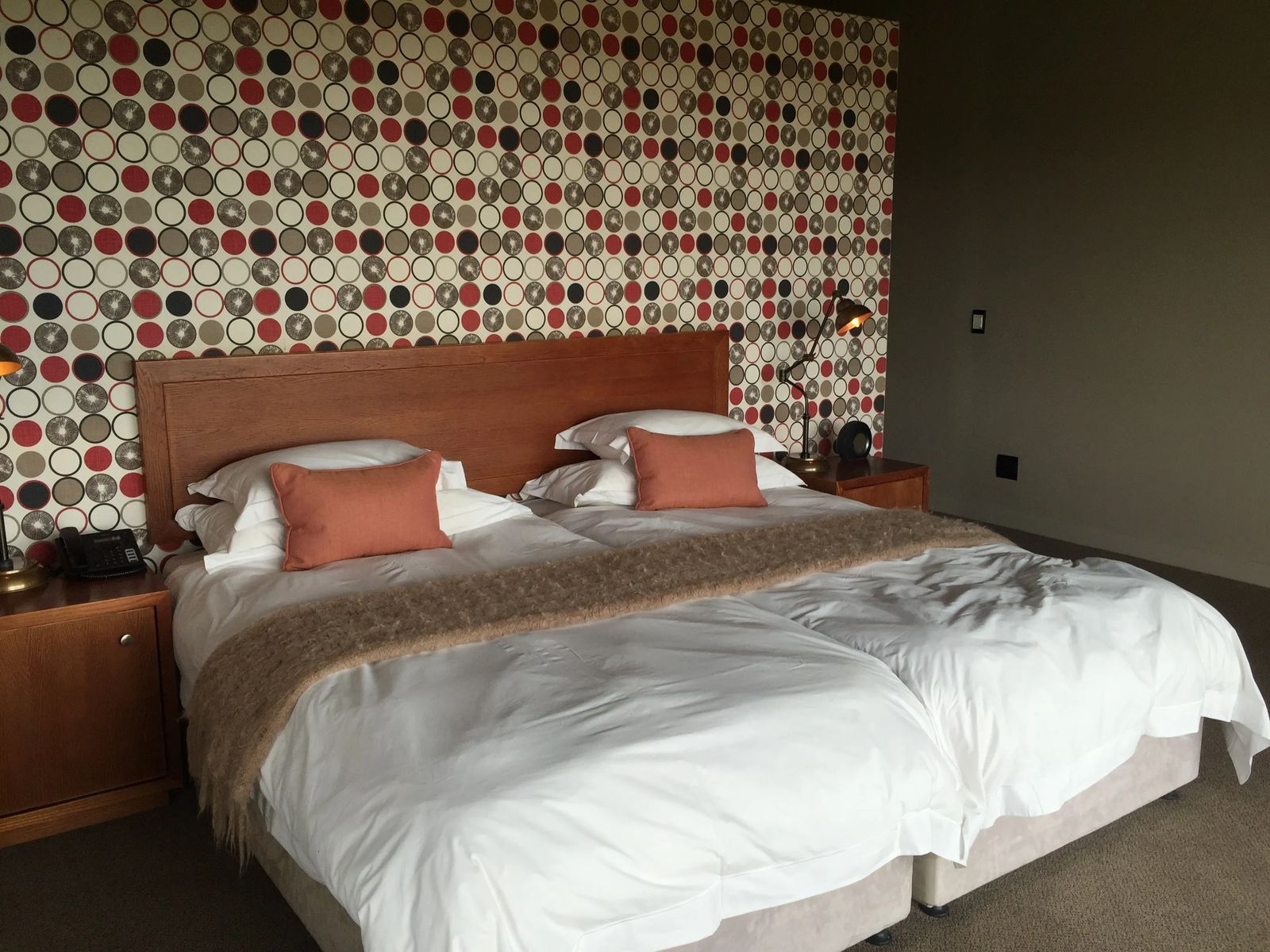 Sarili, as I mentioned, is quite intimate with 4 luxury rooms and 1 suite. Two rooms overlook a beautiful courtyard on the main floor, the suite and two upstairs rooms overlook the river and savannah. All are pleasantly decorated in a contemporary African style with high-end furnishings and comfortable beds. We had the two upstairs bedrooms and couldn't have been happier. The children had the twin-bed room and we had the king room. The rooms are next to each other but are not connected. I think this was the first time our kids actually had a separate room from us which felt weird at first but they loved it and felt so independent! Both rooms were nearly identical with a large sleeping area and large bath that included a separate tub and shower. Both rooms also had a large balcony with patio chairs which invited us to sit and marvel at the landscape. We just couldn't get enough of the views! We saw elephants, giraffe, zebras and kudu right from our balconies!
Lions & Tigers &… Warthogs!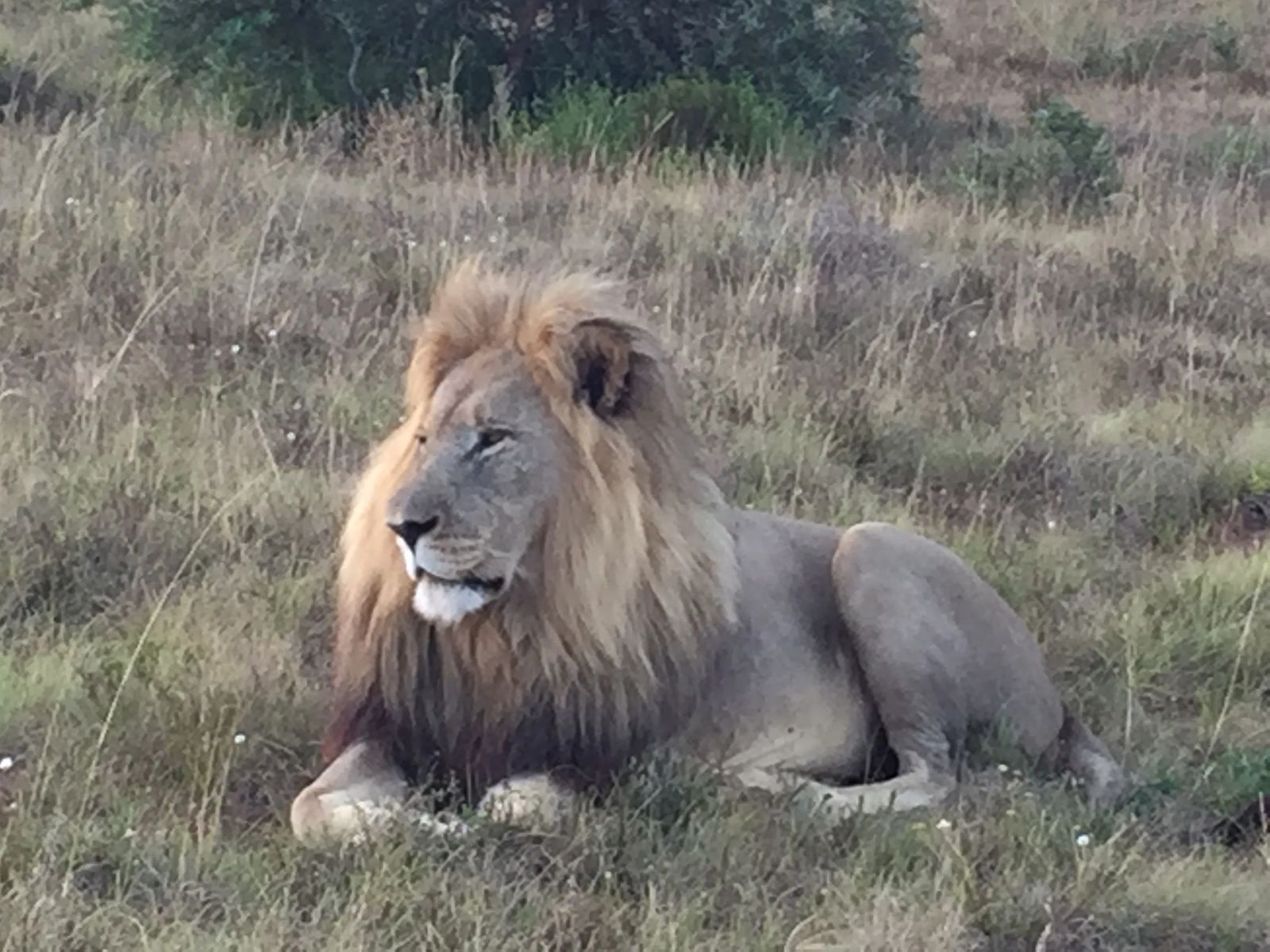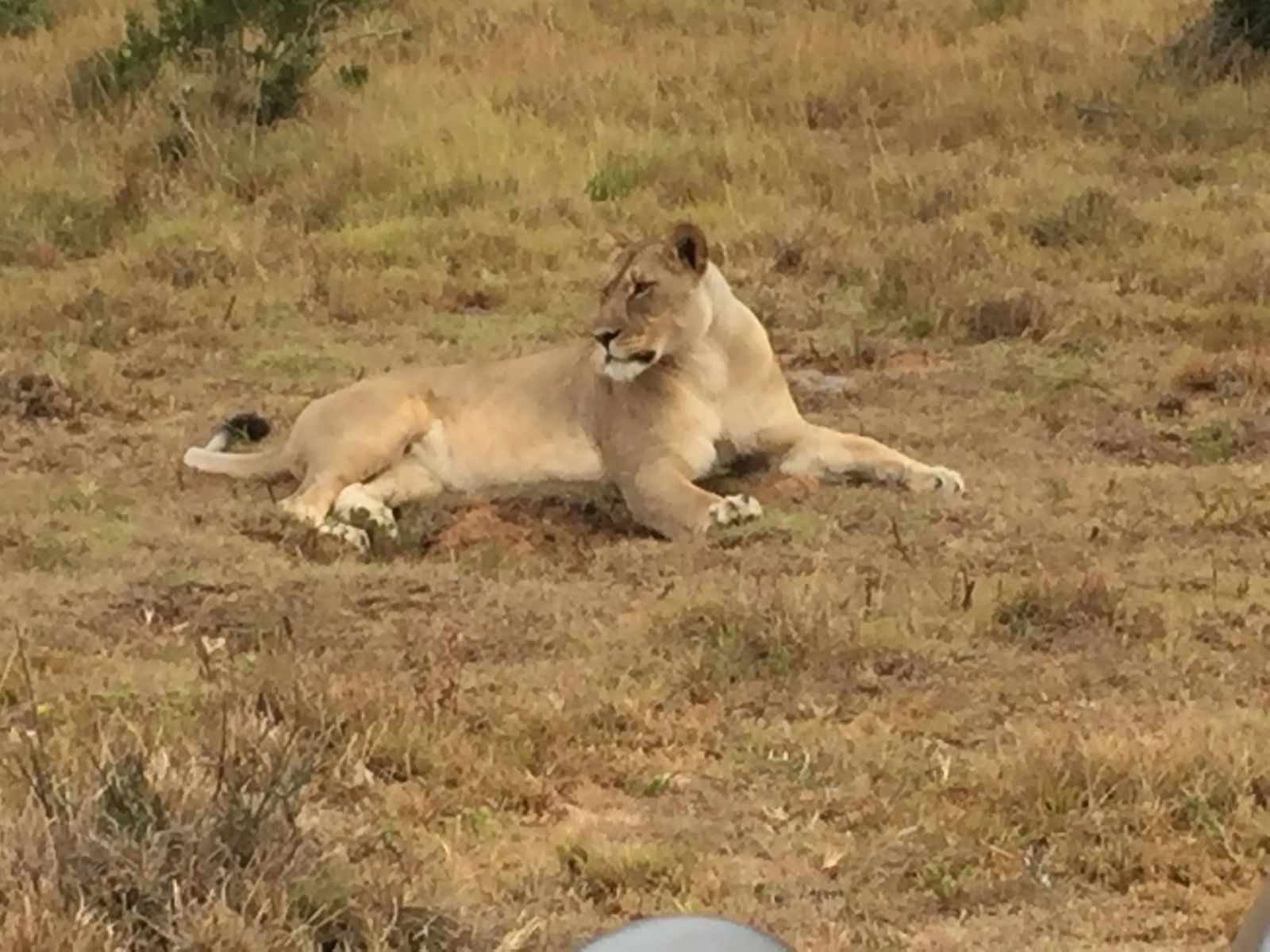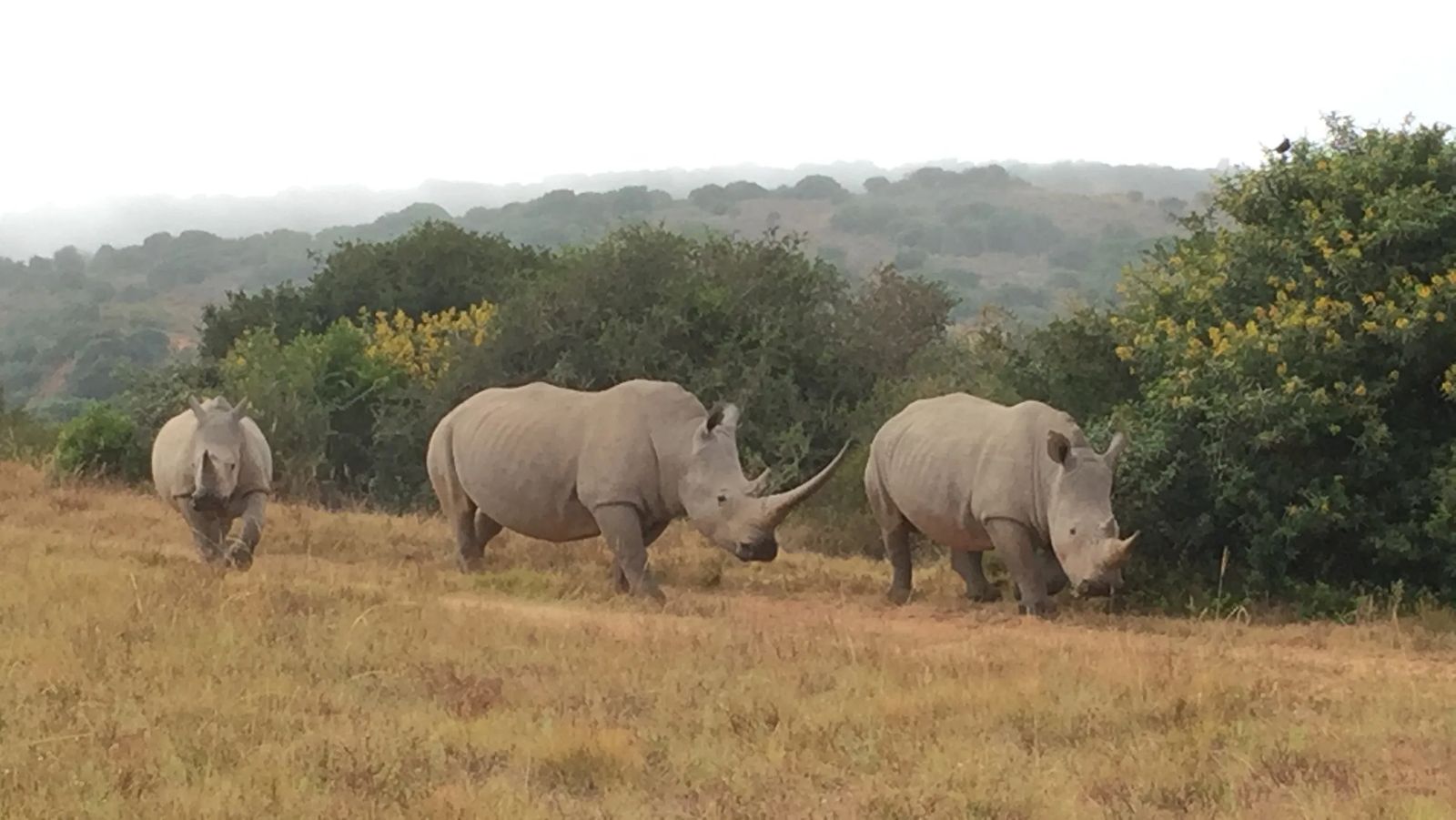 Besides full board, two 3-hour game drives are included with a stay at Shamwari; one in the early morning and one in the late afternoon. Upon arrival, we were assigned a guide that stayed with us for the duration of our stay and I have to say how impressed we were with their love of working at Shamwari. They all truly enjoy what they do! Prior to each game drive, guests were invited to meet in the living room for coffee, tea, scones and other little delectable's. This was a nice time to socialize and get a little snack to hold us over until we returned.
The vehicles used for the game drives are open-air Land Rovers outfitted for optimal viewing. Three tiered rows of seats allow everyone a prime viewing location (blankets are offered when chilly). Of course, the guides can't guarantee what animals will be spotted, but they are extremely adept at finding them! Remember, this is a Big 5 game reserve and it's exciting to have the opportunity to spot these magnificent animals roaming freely. Over the course of 4 days, we were able to spot all of the Big 5 plus more! I admit, us moms were slightly worried about the kids going out for 3 hours at a stretch but each and every time they were just as excited as us and couldn't have been more well-behaved. They loved checking off animals they spotted in their special books and the time for them flew by just as quickly as us and the guides made it fun and educational. Oh – and the highlight was when we watched a lioness nab a baby warthog for dinner. Sounds gruesome, but this is how they survive. The animals fend for themselves and their diets are not supplemented any other way.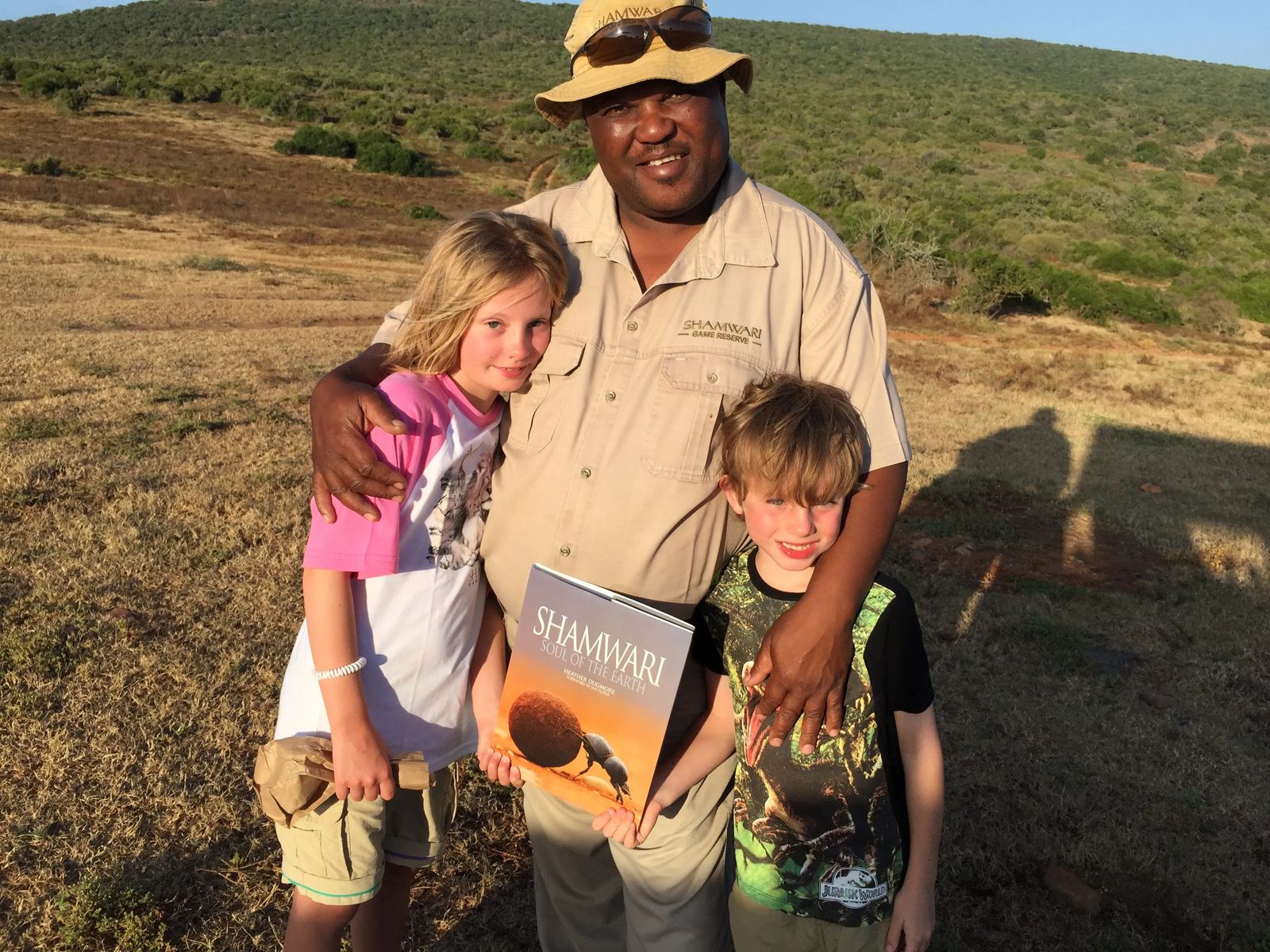 Each game drive included either a sundowner or sunupper, whereby we would stop for roughly 1/2 hour in a choice location to have snacks, a glass of wine, cup of cocoa, water or soft drink. It was a great time to bond with other guests and ask our guide questions.
We truly loved our time at Shamwari and especially Sarili Lodge. We cannot wait to return (hopefully in the near future!). Thank you to everyone there for giving us the opportunity of a lifetime!
I would personally like to thank Michelle Peck of Cruise & World Travel (a virtuoso advisor) and Jamie Mehrotra of Extraordinary Journeys both who helped put together our itinerary. I especially want to thank Victor, our incredible guide at Shamwari, for his superior guiding skills and being so kind and patient with our family!
I also made a YouTube video of this review; Sarili Lodge with Kids at Shamwari Game Reserve. Enjoy!

2 Moms Travel
Thank you so much for coming to our site and interacting with us! We love sharing our travel experiences and hope we can inspire you to travel! When the blog first started, LGBT travel with kids wasn't as prevalent as today. We love that sharing our stories has encouraged others to travel not only within the United States, but all over the world! Because our itineraries have been popular with our readers, 2 Moms Travel now is also an official travel company!
© 2019 2 Moms Travel. All Rights Reserved.