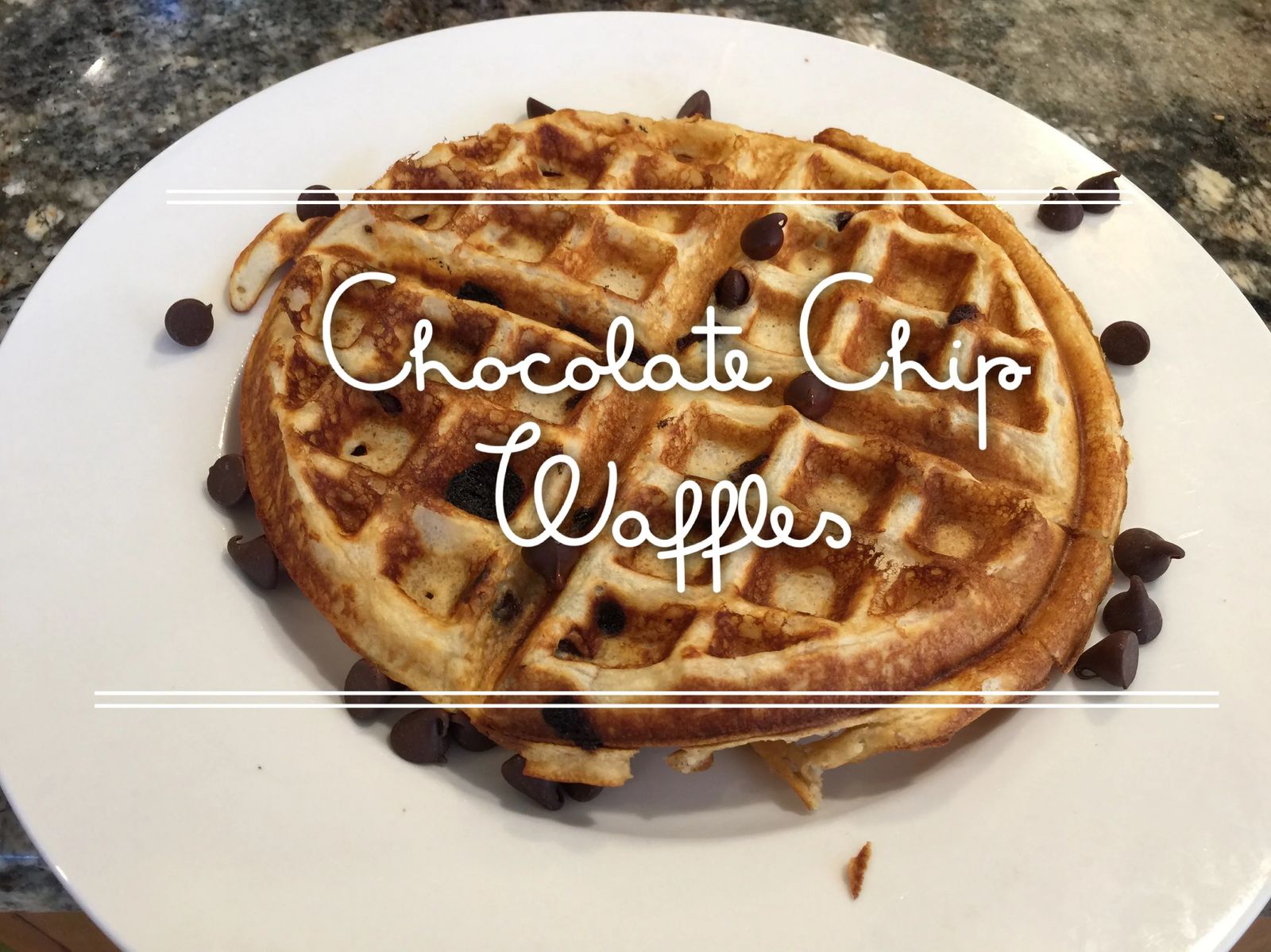 Yummy Homemade Chocolate Chip Waffles
My kids love helping in the kitchen. But like most parents, I am usually challenged for time and admittedly don't let them help as much as I should and they would like. My summer resolution (why save resolutions just for New Years?) is to have the kids help more around the house and especially in the kitchen. Summer is slower paced so this is the perfect time for me to relax a bit while allowing them to explore recipes, learn measuring skills and practice pouring while all of us have fun in the process. It won't be perfect, probably a bit messier and the ingredients won't be measured accurately, but they take pride in what they make and as an added bonus they will usually eat it too (take heed picky eaters!).
My son loves chocolate chip waffles. In fact, it's his weakness and we indulge him once in a while. He recently asked to help make them and instead of brushing him off, I figured let's get this resolution-thing going! He was somewhat stunned but excited when I gave him the go-ahead. The recipe is pretty easy and forgiving if the measurements are not perfect. Best of all, the waffles turn out nice and crispy and are full of flavor which everyone will love! Here is the video of my little chef in the making: Chocolate Chip Waffles
The 'secret' ingredient to these delicious waffles is Pioneer Baking Mix. After trying a variety of mixes and even creating a mix completely from scratch, I have found this to be the best mix out there. Of course other mixes will work fine, just be sure to use a mix that calls for adding milk and eggs. Using milk and eggs boosts the flavor factor and the waffles cook better. Enjoy the recipe!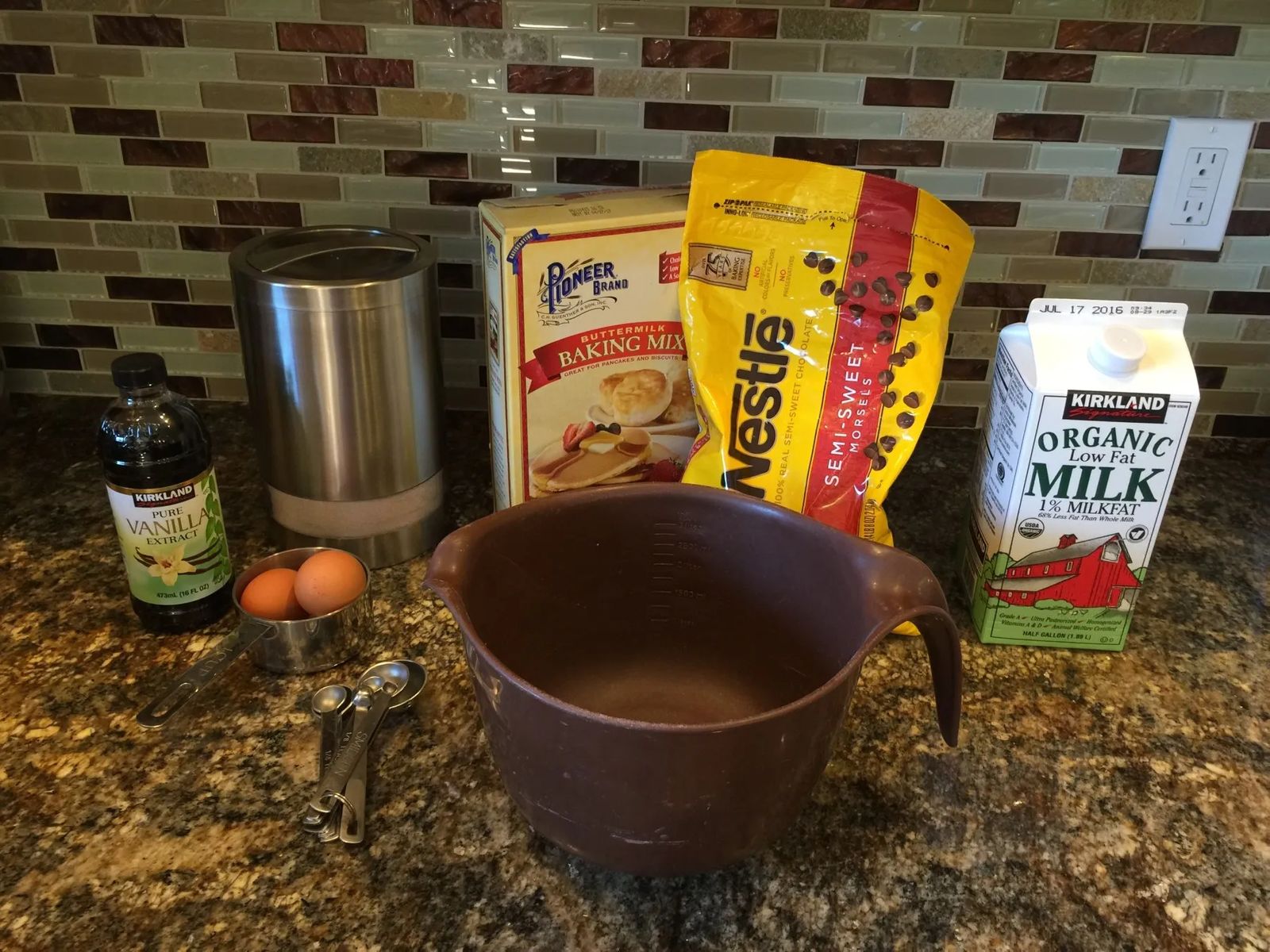 To make Yummy Chocolate Chip Waffles you will need:
Medium mixing bowl (preferably with a pouring spout)
Measuring cups and spoons
Bowl to crack eggs into
Ingredients
2 cups Pioneer Baking Mix
2 cups milk
2 eggs
1 tsp vanilla
1/2 cup chocolate chips (each waffle could have 1 chip or 50 chips…as a parent, you decide…)
*pinch of sugar (this is optional and when I use chocolate chips I do not add additional sugar)
Cooking spray
Directions
Pre-heat your waffle maker on high. I have found the high setting usually works best and results in crispy waffles. In your mixing bowl, add the baking mix, milk, eggs, vanilla and optional pinch of sugar. If kids are helping, let them first crack the eggs in a separate bowl so any egg shells can be easily retrieved. Whisk just until mixed. The mixture should be slightly runny with a few lumps. Add chocolate chips and gently fold in the mix.
Note: I add chocolate chips when I pour the batter onto the waffle griddle because not everyone in my family wants chocolate chips in their waffles. 😉
Lightly spray the waffle maker with cooking spray so the mixture does not stick. Pour a thin amount of mix into the waffle griddle and let cook for approximately 3 minutes on high heat.
Waffles are done when they are golden brown!
Be creative! You can add fruit with the chocolate chips, just fruit, plain or even 1/4 tsp of cinnamon! Bon Appetite!
My 7-year old son helped me make a YouTube video of him making these yummy chocolate-chip waffles! Enjoy!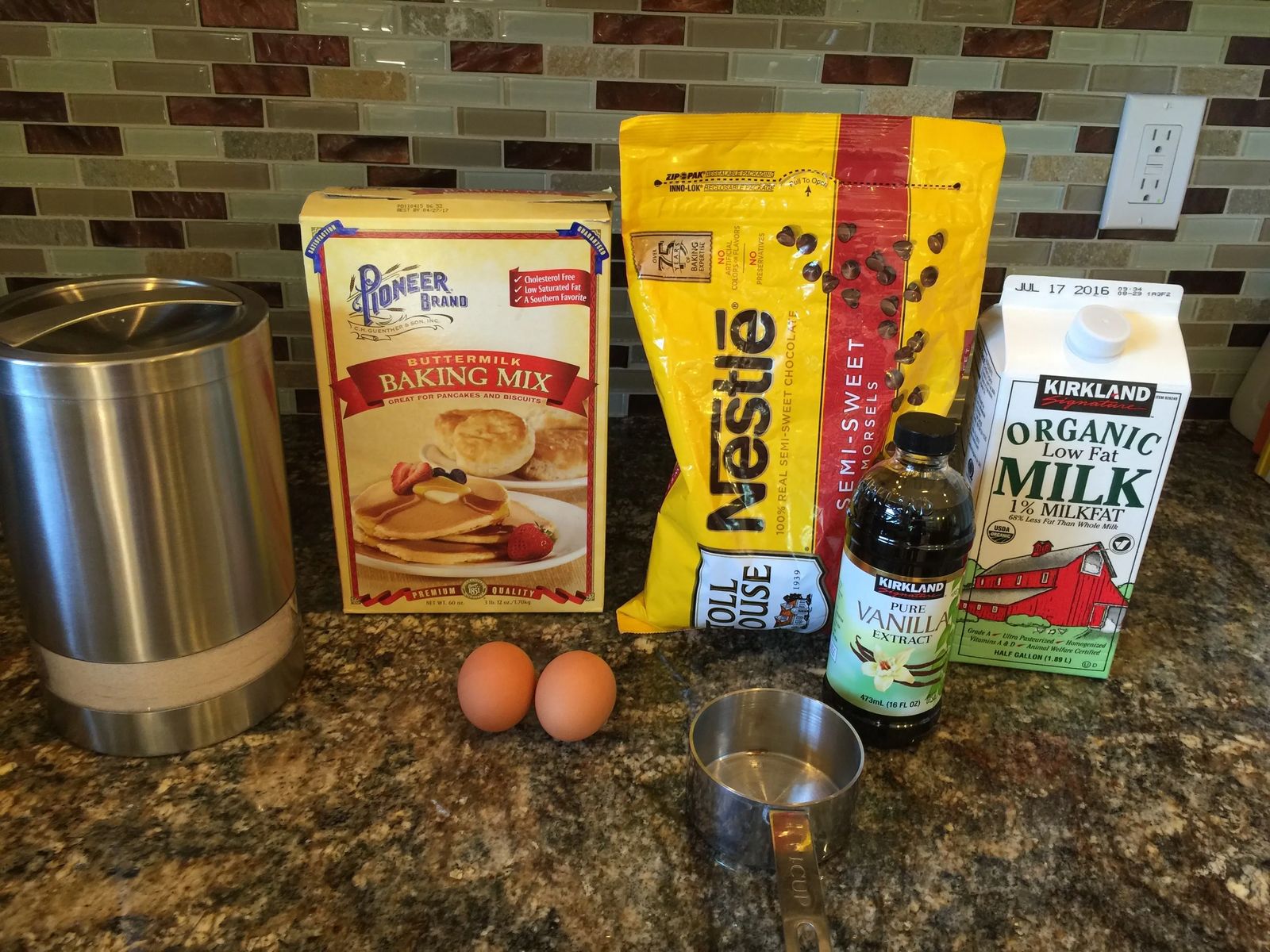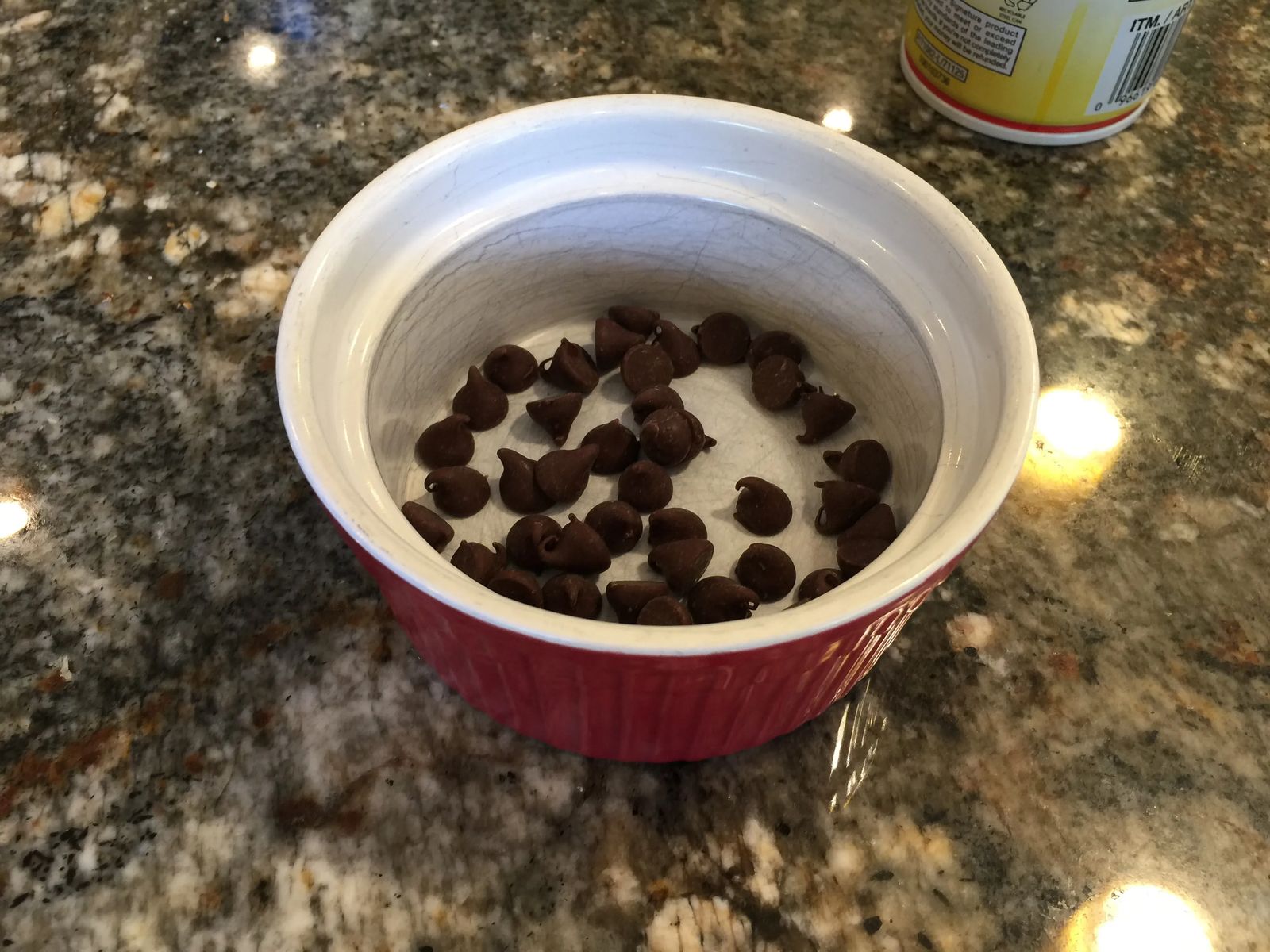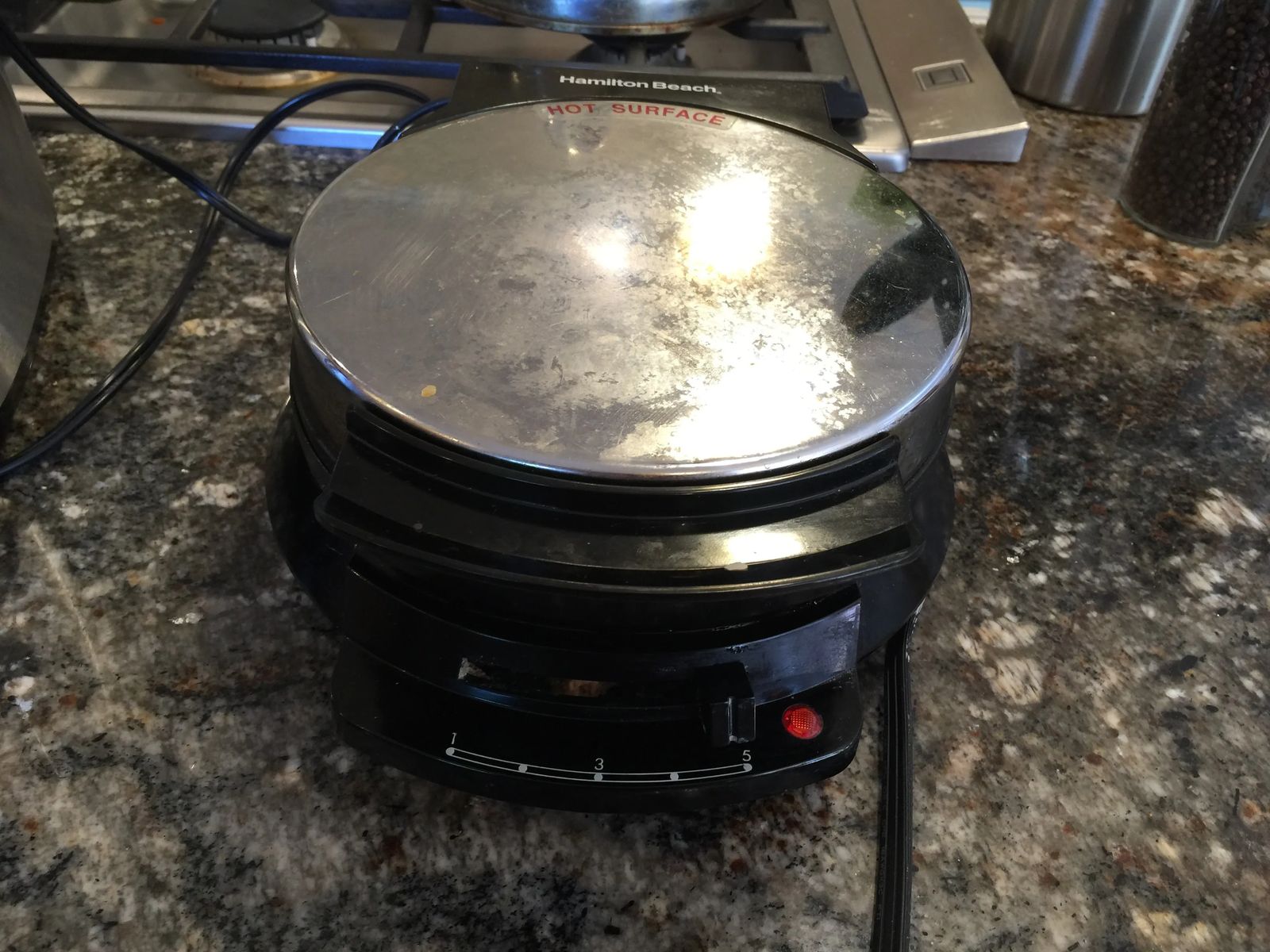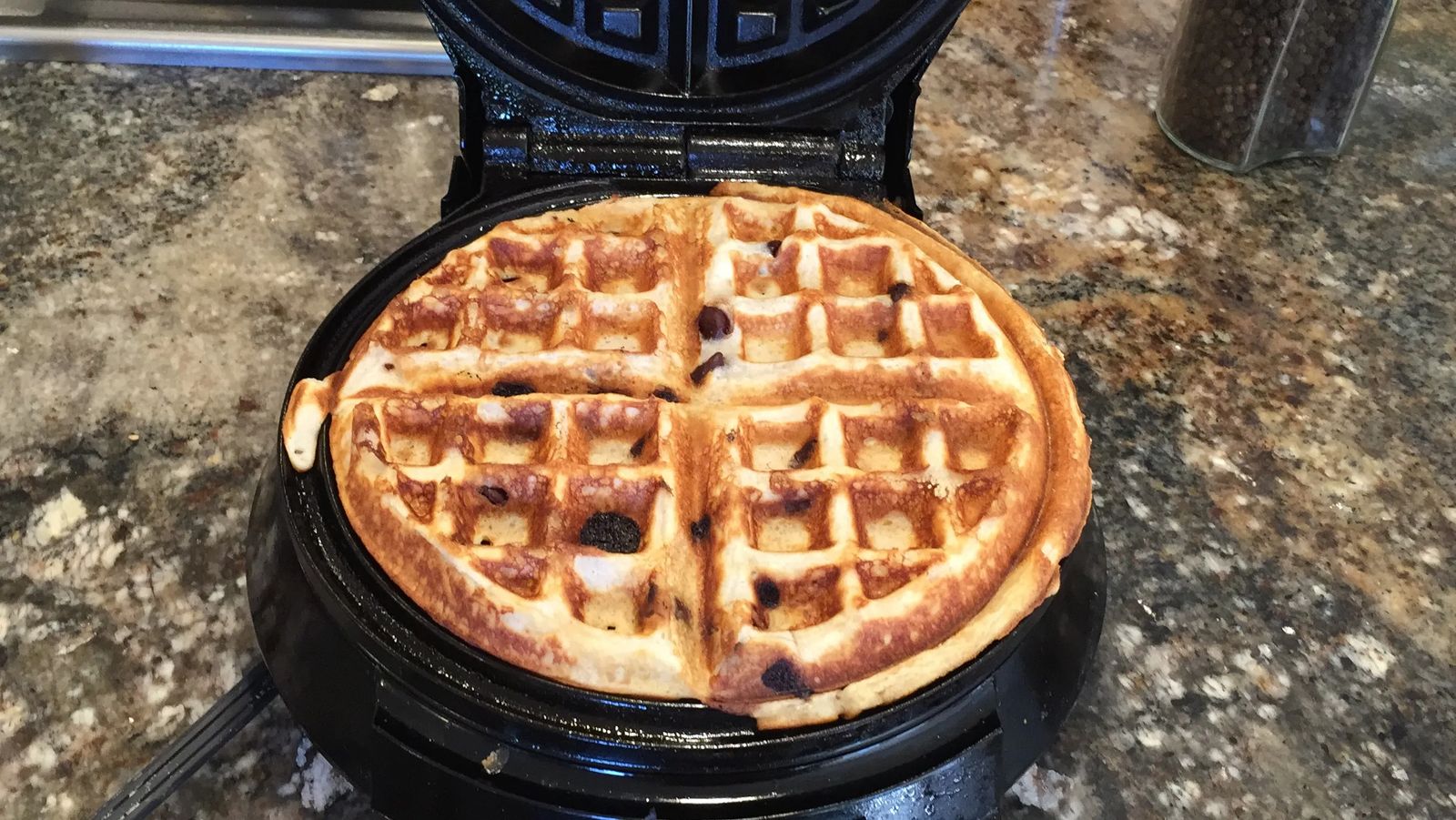 2 Moms Travel
Thank you so much for coming to our site and interacting with us! We love sharing our travel experiences and hope we can inspire you to travel! When the blog first started, LGBT travel with kids wasn't as prevalent as today. We love that sharing our stories has encouraged others to travel not only within the United States, but all over the world! Because our itineraries have been popular with our readers, 2 Moms Travel now is also an official travel company!