Tips to get or renew your child's passport
Pining for that lifetime family vacation? Before you pack your bags, it would be wise to make sure everyone has a valid passport. Children under 16 must apply in person with their parent(s) and they are valid for only 5 years.
Recently we had to renew our 7-year old's passport and I had forgotten it's not as simple as handing over the old one and calling it good. So, I thought I would share some tips and hopefully save you some precious time in the process. Remember, it can take up to 6 weeks with standard delivery – faster if it is expedited ($$$) so plan accordingly.
LGBT families could face some unique challenges by agents that aren't familiar with our familial situation. So, it is best to be overprepared with all legal documents just in case. Fortunately, the application form, DS-11, has been updated to recognize the diversity of all families and allows both parents regardless of sex to be listed as parents. No more awkward situations about which mom goes in the 'father' field (and vice versa).
Also, it is worth noting whether parents are same-sex or not: The maritial status of the parents does not matter. The passport application only needs to know the child's legal parents as stated on the birth certificate.
1) Regardless of age, everyone must have a valid passport to travel
That's right, even a newborn must have a passport to travel abroad to include Canada and Mexico. And not only does a passport need to be valid for travel but most countries require it to be valid for 3 to 6 months after departure! And as fun as it is to fill up that passport with stamps, some countries require two to four blank visa/stamp pages. Some airlines will not even allow you to board if this requirement is not met. Nothing could be worse than having packed bags and expired/invalid passports. It is imperative to check the US Passports & International Travel website for the most up-to-date information.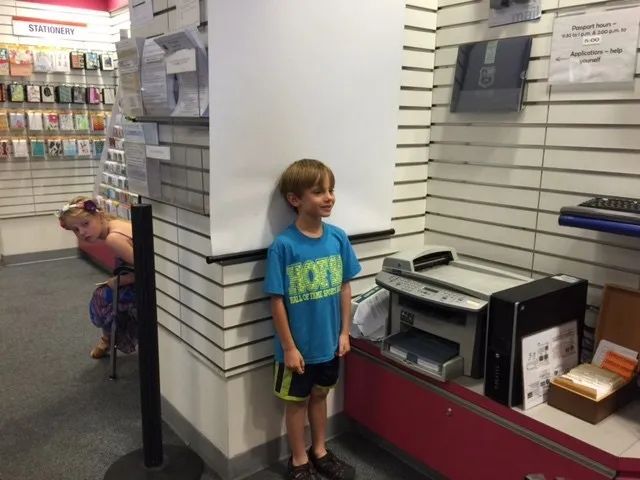 2) Make sure the photo meets the passport agency criteria
Now isn't the time to use that award winning, cutest kid on the block photo. Costco, Kinko's, and the postoffice (I am sure there are others…) offer passport photos that meet the stringent government criteria. The last thing you want is a passport rejected because the photo isn't correct.
3) Required documents
This is the heart of the matter and better to be overprepared rather than under. When we recently renewed our 7 year-old's passport, we also had to show his social security card. I didn't see that as a requirement on the agency's website, but I was not about to argue with the agent as we just wanted to get this over with. So, while everyone waited miserably at the post-office, I drove 20 minutes back to the house to find his social security card and raced back before the inevitable meltdown happened (and you thought I was taking about my son….). These are the documents you will need to bring with you to the passport agency:
DS-11 Application for U.S. Passport (easier to have filled out ahead of time)
DS-3053 Statement of Consent (if only one parent can be present)
Evidence of U.S. Citizenship (original birth certificate is most common)
Social Security Number (without this, there can be serious processing delays)
Evidence of Parental Relationship (this will be noted on the original birth certificate)
Old passport (if a renewal)
Photo Identification (parents government issued identification)
2 Passport Photos
Passport Fees
If you are a sole-parent or sole-guardian, be prepared to show evidence that there is not another parent looming out there. In addition to the above documents, you may need to supply the following:
Court order granting sole legal custody to the applying parent (unless child's travel is restricted by that order)
A court order specifically permitting the applying parent to apply for the child's passport
Judicial declaration of incompetence of the non-applying parent
Death certificate of the non-applying parent
Photocopies and notarized copies are unacceptable
Please note that in order for both parents to be listed on the DS-11, both also must be listed on the birth certificate. If you are an adoptive parent and not yet listed on the birth certificate, only the person on the birth certificate may be listed on the DS-11 application.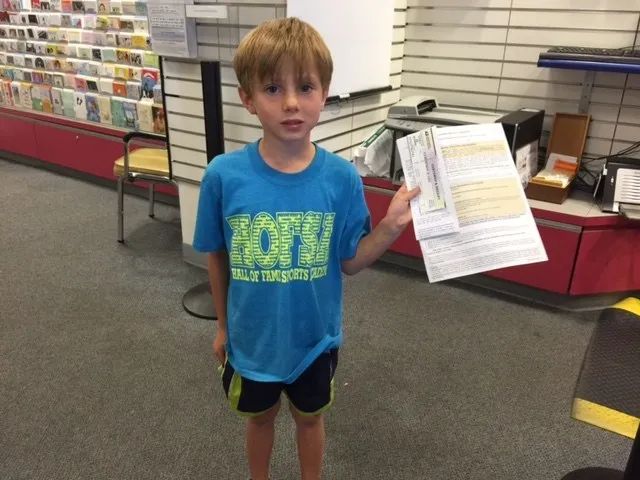 4) Submission Method
This is important whether a child under 16 has never had passport or simply needs to renew: all documents must be verified and submitted in person at a passport agency or authorized passport application acceptance facility. If you can make an appointment, I would go that route because as a walk-in the wait can be loooooonnnngg.
Also, when the forms are submitted, your child's birth certificate will be stapled to the form and sent off with the application. They absolutely will not accept a photo-copy. It has to be the real deal. In the case of a child's renewal application the old passport and birth certificate will be sent off as part of the application process. This is where you just have to have faith that they will not be lost in the mail system.
Remember, always check with the U.S. Passport & International Travel website for the most up-to-date information as rules and regulations are constantly evolving. Have a fun holiday and Happy Trails!

2 Moms Travel
Thank you so much for coming to our site and interacting with us! We love sharing our travel experiences and hope we can inspire you to travel! When the blog first started, LGBT travel with kids wasn't as prevalent as today. We love that sharing our stories has encouraged others to travel not only within the United States, but all over the world! Because our itineraries have been popular with our readers, 2 Moms Travel now is also an official travel company!
© 2019 2 Moms Travel. All Rights Reserved.